Chinese tourists splash out £29m in UK shops during Golden Week
Visitors were attracted by a cheap pound, which has persisted following last year's EU referendum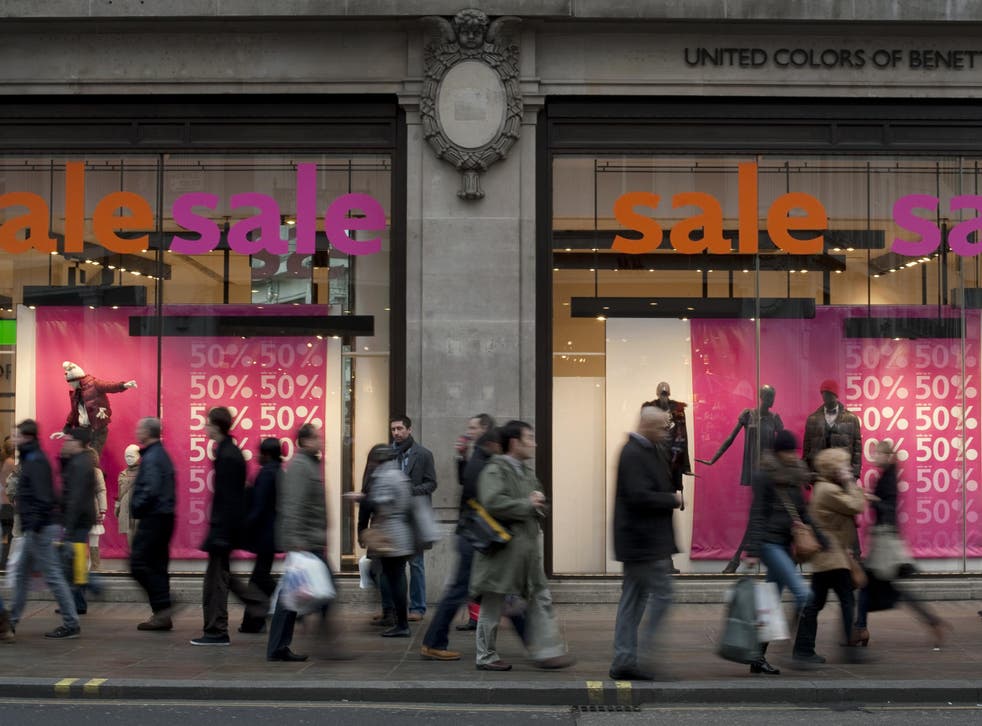 Chinese tourists splashed out £29m in shopping centres and on high streets across the UK during this month's Golden Week holiday, lured by a cheap pound in the aftermath of last year's Brexit vote.
New research from payments processor Worldpay, which analysed card transactions during the Golden Week holiday that lasted from 1 to 8 October, found that £11m was spent in London alone. Golden Week is a twice-yearly Chinese holiday, the second of wich celebrates the founding of the People's Republic of China. During the break, Chinese people are expected to take trips around China to help the Chinese economy but now millions choose to travel abroad.
British department stores reaped the greatest benefit of Golden Week tourism as their in-store sales increased by almost a third compared to the seasonal average.
London spending was mostly concentrated in high-end stores and boutiques in the West End, but hospitality businesses also enjoyed a boost in trade. Pubs, restaurants and bars saw card spending from Chinese tourists surge by 23 per cent.
Flight bookings from China to the UK for September to November 2017 were up 10 per cent on the previous year, according to travel analytics firm ForwardKeys, showing that the UK is enjoying a longer-term increase in Chinese visitors.
International tourists have flocked to the UK since the EU referendum, as the fall in value of the pound against a host of other global currencies has given them a chance to snap up bargains on the British high street.
In July, a record number of overseas visitors came to the UK, according to the Office for National Statistics. Four million trips to Britain were recorded, representing an increase of 6 per cent on July 2016.
Worldpay's UK chief marketing officer, James Frost, said that Britain is seen as a world-class shopping destination and this status had caught the attention of Chinese tourists.
Biggest business scandals in pictures

Show all 20
Mr Frost added: "With Christmas just around the corner, attracting global shoppers should figure heavily in retailers plans as they look to make the most of the festive shopping period."
Worldpay's analysis of the non-UK card transactions it processed in June 2017 found that spending from Middle Eastern tourists had increased during Eid week, which took place 24 to 30 June, up 25 per cent year-on-year.
The research follows Thursday's release of the UK's September retail sales figures from the Office for National Statistics, which showed total sales falling by 0.8 per cent as inflation – fuelled by that fall in the pound – weighed on household budgets.
Register for free to continue reading
Registration is a free and easy way to support our truly independent journalism
By registering, you will also enjoy limited access to Premium articles, exclusive newsletters, commenting, and virtual events with our leading journalists
Already have an account? sign in
Register for free to continue reading
Registration is a free and easy way to support our truly independent journalism
By registering, you will also enjoy limited access to Premium articles, exclusive newsletters, commenting, and virtual events with our leading journalists
Already have an account? sign in
Join our new commenting forum
Join thought-provoking conversations, follow other Independent readers and see their replies