The City must tackle 'alpha male culture' to boost diversity, says Treasury Committee
Politicians call on financial firms to do more to encourage flexible working and root out unconscious bias that hampers women's careers
Ben Chapman
Wednesday 13 June 2018 00:00 Comments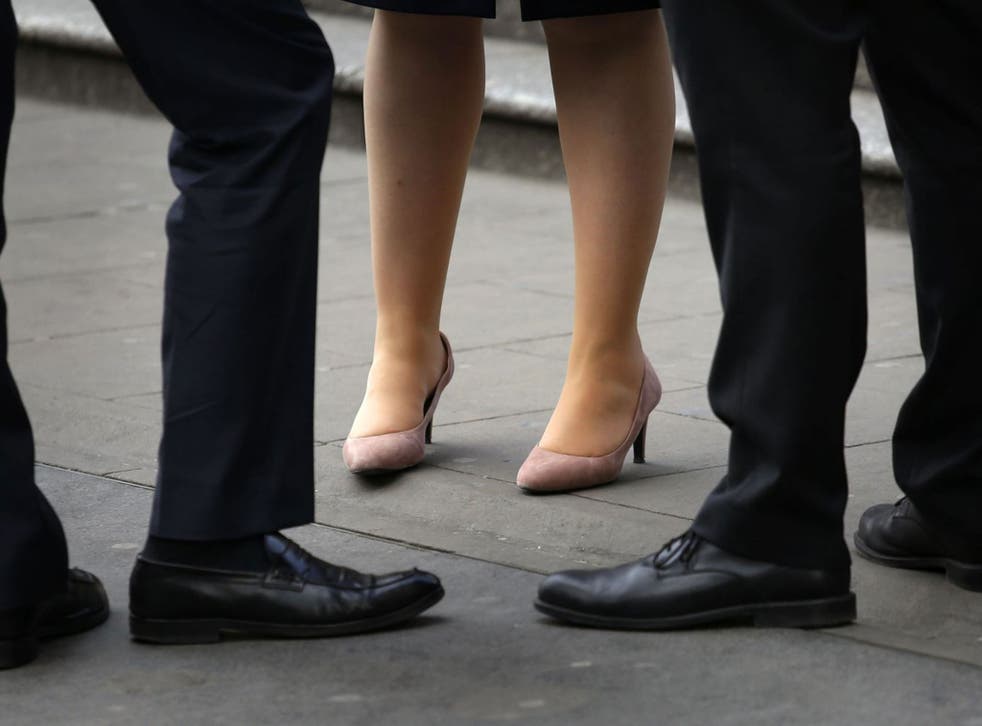 The City must tackle its "alpha male culture", implement objective criteria for awarding bonuses and tackle unconscious bias that limits women's careers in finance, an influential committee of MPs has said.
The Treasury Committee said a culture of long hours and presenteeism, along with a stigma around flexible working as "female" and somehow less desirable, are among a number of barriers to greater gender diversity in the Square Mile.
The committee's recommendations come after the first round of compulsory gender pay gap reporting revealed finance to be among the most unequal sectors in the UK, with a yawning disparity in rewards between men and women.
​HSBC pays women 59 per cent less than men, while at Barclays the figure is 43 per cent. A host of other firms across banking, insurance and asset management reported similarly large gaps.
A male-dominated culture is the "overwhelming reason" that senior roles are mostly occupied by men, the committee said.
This manifests itself in bonus negotiations, where men are perceived to argue more forcefully as to why they should be paid more, the report stated. Bonus criteria should instead be laid out in a clear and objective way, the committee said.
The average gender pay gap among banks and building societies is around 35 per cent, while the bonus gap is 52 per cent.
Committee chairwoman Nicky Morgan said: "The reporting of gender pay gaps at financial services firms confirms that a large gap exists between men and women working in finance, in part due to significantly more men than women in higher-earning and more senior positions.
"The benefits of gender diversity are highlighted in the report, including better financial performance, reduced groupthink and more open discussions."
The committee called on firms to encourage senior men to work flexibly in order to tackle a perceived stigma against flexible working which can hamper women's career progression.
MPs also recommended more careful screening of job adverts to rid them of a bias towards "masculine" terms that tend to put off women from applying.
Other measures to encourage more women into the sector include dealing with unconscious bias which sees male managers recruit people who they perceive to have similar qualities to themselves. This can skew decisions towards hiring or promoting more men than women.
The government should further promote shared parental leave, which few men have taken up, and encourage more girls to study subjects relevant to financial services, the committee said.
The report said the Bank of England, the Financial Conduct Authority and the Treasury should do more to ensure they tackle their own gender diversity and pay gap problems, which "show similar trends" to the sector they oversee.
The Treasury was dragged into a sexism row last month after it appointed the only man on a female-dominated shortlist to a position on the Bank of England's rate-setting committee.
The nine-strong Monetary Policy Committee is made up of eight men and one woman.
Register for free to continue reading
Registration is a free and easy way to support our truly independent journalism
By registering, you will also enjoy limited access to Premium articles, exclusive newsletters, commenting, and virtual events with our leading journalists
Already have an account? sign in
Join our new commenting forum
Join thought-provoking conversations, follow other Independent readers and see their replies