City traders call for shorter working day in bid to improve diversity and mental health
Trading floors seek to change reputation for gruelling hours and macho working culture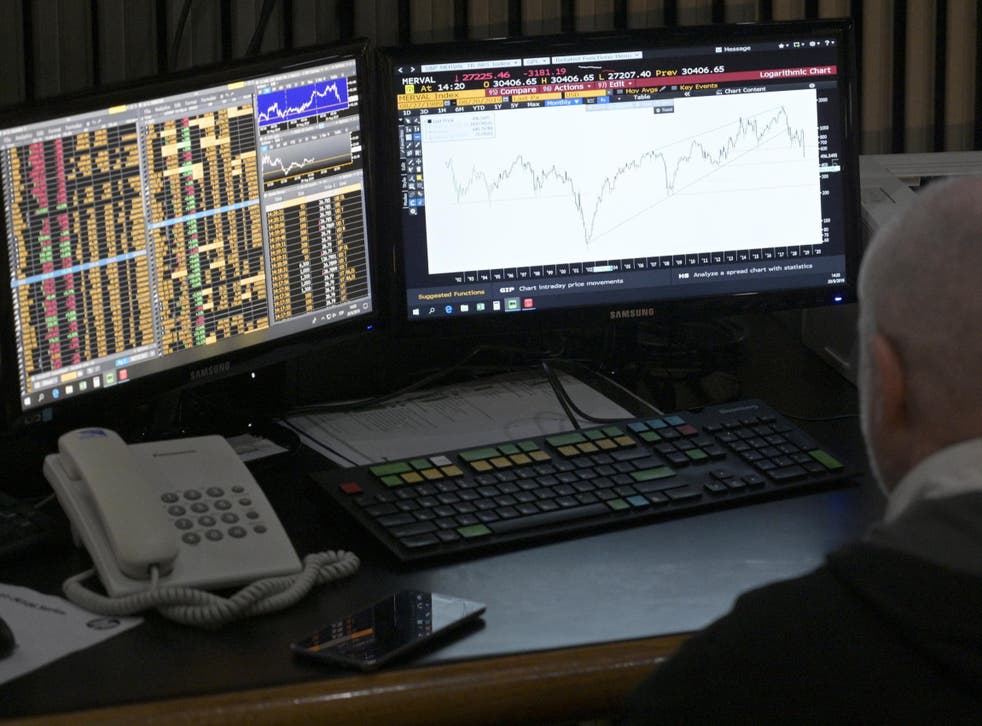 City traders have called for a shorter working day in a bid to attract more women and working parents into a profession with a reputation for long hours and a male-dominated culture.
Two lobbying groups wrote to stock exchanges across Europe calling for the current 8am-4:30pm day to be cut to 9am-4pm.
A 90-minute reduction in hours would create "more efficient markets" as well as increase diversity and wellbeing, the Investment Association and Association for Financial Markets in Europe said.
Traders are often expected to begin work long before the markets open and a culture of long hours under stressful conditions has been found to negatively affect mental health and deter those with families or other caring commitments.
The London Stock Exchange said it would consider the proposals.
UK news in pictures

Show all 50
Slashing hours would bring European exchanges closer to those in Asia and the US which are open for six hours and six and a half hours respectively.
Galina Dimitrova, a director at the Investment Association, said she had heard many moving stories of traders' mental health and personal life being affected by their working hours.
"From boardrooms to trading floors, we need to improve the ways our businesses work to create more inclusive environments where all employees can thrive," she said.
"Shortening trading hours, enabling a better work-life balance could bring significant benefits to City workers and firms, who will be able to attract a broader diversity of talent."
Last month the Financial Conduct Authority said that "rhetoric" was masking a lack of real progress on increasing the number of women in senior roles at financial services firms.
Just 17 per cent of people in so-called approved persons roles are women, almost unchanged since 2005.
The lobby groups also say that shortening hours will make markets work better.
More than a third of trading takes place in the last hour of each day while the first hour tends to be quiet. There are fewer buyers and sellers in the first hour, which means it takes longer and is more expensive to match them up and make trades.
Compressing the day would therefore be beneficial, traders say, because buyers and sellers would be forced to do business in a smaller window, meaning the same amount of business would be carried out in a smaller amount of time.
Join our new commenting forum
Join thought-provoking conversations, follow other Independent readers and see their replies