Clydesdale Bank owner says PPI issues will cost an extra £350m
Company said review of complaints was more complicated than expected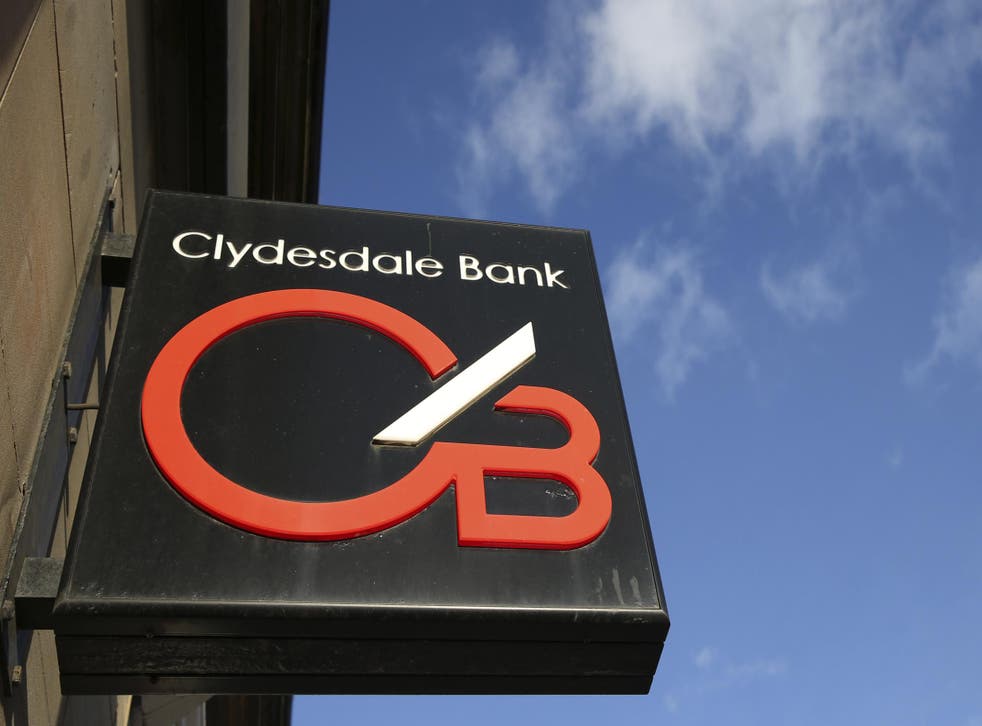 CYBG, the owner of Clydesdale Bank, revealed on Wednesday that it has set aside an extra £350m for PPI-related costs.
Shares in the group, which also owns Yorkshire Bank and digital banking service B, dropped more than 6 per cent in early trading after the announcement was made.
The company said the addition £350m would go towards "legacy PPI costs", and would result in a £202m pre-tax charge on its balance sheet for the first half, as £148m is covered by a conduct indemnity deed with National Australia Bank.
CYBG said it has been operating two PPI programmes concurrently over the past six months: a "proactive customer contact remediation exercise" and a customer-initiated new complaints handling process.
The group said it had completed its review of all cases within the scope of its remediation programme, but the review "was more complicated and time-consuming than previously anticipated", meaning costs increased.
Of the extra £350m provided, the group said £88m will go towards closing out the final cases investigated as part of the group's completed remediation programme, £186m will go towards the approximately 110,000 additional customer initiated complaints received before the August 2019 time bar; and £76m will go towards paying for administering the redress programmes.
The financial watchdog has recently started ramping up its efforts to persuade people to make their PPI complaints before th 29 August deadline, using ads featuring an animatronic Arnold Schwarzenegger head.
Register for free to continue reading
Registration is a free and easy way to support our truly independent journalism
By registering, you will also enjoy limited access to Premium articles, exclusive newsletters, commenting, and virtual events with our leading journalists
Already have an account? sign in
Register for free to continue reading
Registration is a free and easy way to support our truly independent journalism
By registering, you will also enjoy limited access to Premium articles, exclusive newsletters, commenting, and virtual events with our leading journalists
Already have an account? sign in
Join our new commenting forum
Join thought-provoking conversations, follow other Independent readers and see their replies