Co-op Bank: Disgraced former chairman Paul Flowers banned from City for life after sex and drugs emails
'Crystal Methodist' Paul Flowers using company phones to access premium rate chat lines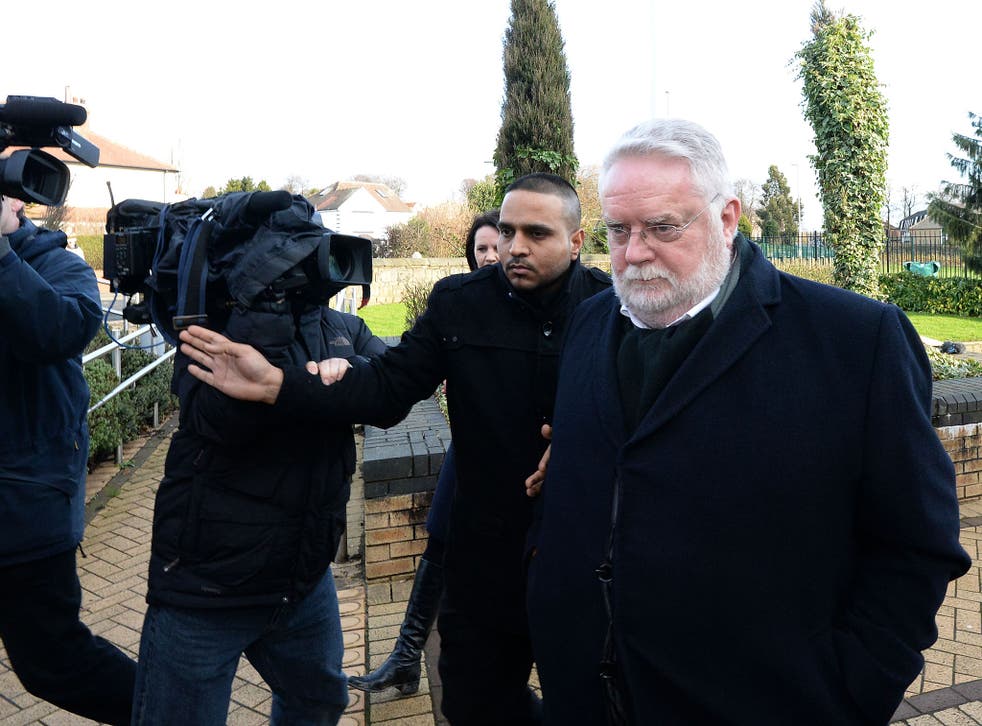 The disgraced former chairman of the Co-operative Bank has been banned from the City for life after using company phones to access premium rate chat lines.
Paul Flowers, dubbed the "Crystal Methodist" because of his drug use, also used his work email account to send and receive "sexually explicit and otherwise inappropriate messages, and to discuss illegal drugs" the Financial Conduct Authority found.
The ban, announced on Tuesday, comes more than four years after a sex and drugs scandal that saw the former Methodist minister plead guilty to possession of cocaine, crystal meth and ketamine. Mr Flowers was filmed handing over £300 in £20 notes in the back of a car in Leeds in November 2013.
He was paid a salary of £132,000 a year from 2010 until June 2013 in his role as chairman of the Co-op, a bank that styled itself as "ethical".
The Treasury also announced on Tuesday that it was launching an independent review into how the bank was regulated.
Mr Flowers oversaw Co-op Bank's near collapse after it revealed a £1.5bn black hole in its accounts in 2013.
The FCA said that Mr Flowers' conduct demonstrated a "lack of fitness and propriety" required to work in financial services.
It also said that Mr Flowers had used his work mobile phone and email for the inappropriate messages after he had already been warned about his conduct.
Mark Steward, executive director of enforcement and market oversight said Mr Flowers had "failed in his duty to lead by example and to meet the high standards of integrity and probity" demanded by his role as chairman.
"These high standards are what the financial services industry and the wider community rightly expect of its senior individuals," Mr Steward said.
"Where a Chair, or other senior individual, fails to discharge these standards the FCA will hold them to account."
Nicky Morgan, chair of the Treasury Committee, who recently wrote to the FCA about past problems at the Co-op Bank, welcomed the outcome of the independent review announced on Tuesday.
"The launch of the independent inquiry into Co-op Bank – more than four years after it was announced – is welcome; but it is hugely overdue," she said.
"Whether or not my letter to the FCA was a prompt to action, the review must now be completed in good time.
"Although much has changed since the events in question, a forensic examination of the circumstances of Co-op Bank's failure will no doubt yield important lessons for the financial regulators."
Join our new commenting forum
Join thought-provoking conversations, follow other Independent readers and see their replies