UK consumer spending falls to lowest levels in nearly four years
Visa says the data provides 'further evidence that an increase in the cost of living, coupled with slowing wage growth, are beginning to squeeze household disposable income'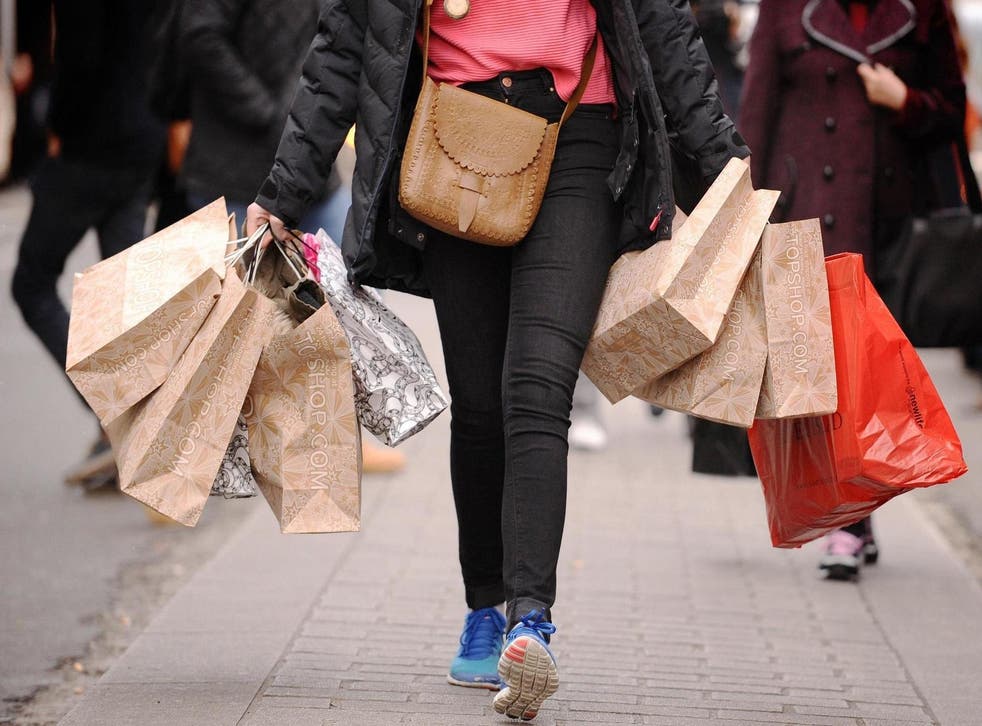 Consumer spending has fallen to its lowest levels in nearly four years as rising living costs and stagnant wages continue to squeeze household incomes, new figures show.
June rounded off the worst quarter for spending since the third quarter of 2013, according to Visa's Consumer Spending Index.
Household expenditure was down on the previous year for the second month running at minus 0.3 per cent, a slight improvement on the 0.9 per cent decline seen in May.
Face-to-face spending fell 2.4 per cent, while growth in e-commerce expenditure slowed to 2.9 per cent, down from 6.8 per cent in May.
Household goods, recreation and culture were among the sectors worst affected by lower spending.
Kevin Jenkins, UK and Ireland managing director at Visa, said the data provided "further evidence that an increase in the cost of living, coupled with slowing wage growth, are beginning to squeeze household disposable income".
Mr Jenkins added that inflation was also forcing consumers to limit spending to essentials, citing a 2 per cent rise in expenditure on food and drink, compared to a "substantial" drop in spending on household goods, as well as a fall in outlay on recreation and culture for the first time in nearly four years.
Annabel Fiddes, an economist at Markit, said that consumer confidence had also been "dampened by uncertainties" created by Brexit, the "inconclusive" general election result, as well as "relatively lacklustre growth" across the UK economy.
"The downbeat data may add to calls for the Bank of England to keep interest rates lower for longer, as weaker consumer spending is likely to weigh on economic growth in the months ahead," she said.
Half of the spending categories noted lower expenditure, while miscellaneous good and services and hotels, restaurants and bars recorded the highest growth at 5.7 per cent and 4.9 per cent respectively.
Register for free to continue reading
Registration is a free and easy way to support our truly independent journalism
By registering, you will also enjoy limited access to Premium articles, exclusive newsletters, commenting, and virtual events with our leading journalists
Already have an account? sign in
Register for free to continue reading
Registration is a free and easy way to support our truly independent journalism
By registering, you will also enjoy limited access to Premium articles, exclusive newsletters, commenting, and virtual events with our leading journalists
Already have an account? sign in
Join our new commenting forum
Join thought-provoking conversations, follow other Independent readers and see their replies