Co-op Bank closes more accounts belonging to charitable organisations
Sheffield branch of the Nicaraguan Solidarity Campaign has been told its account will be closed at the end of June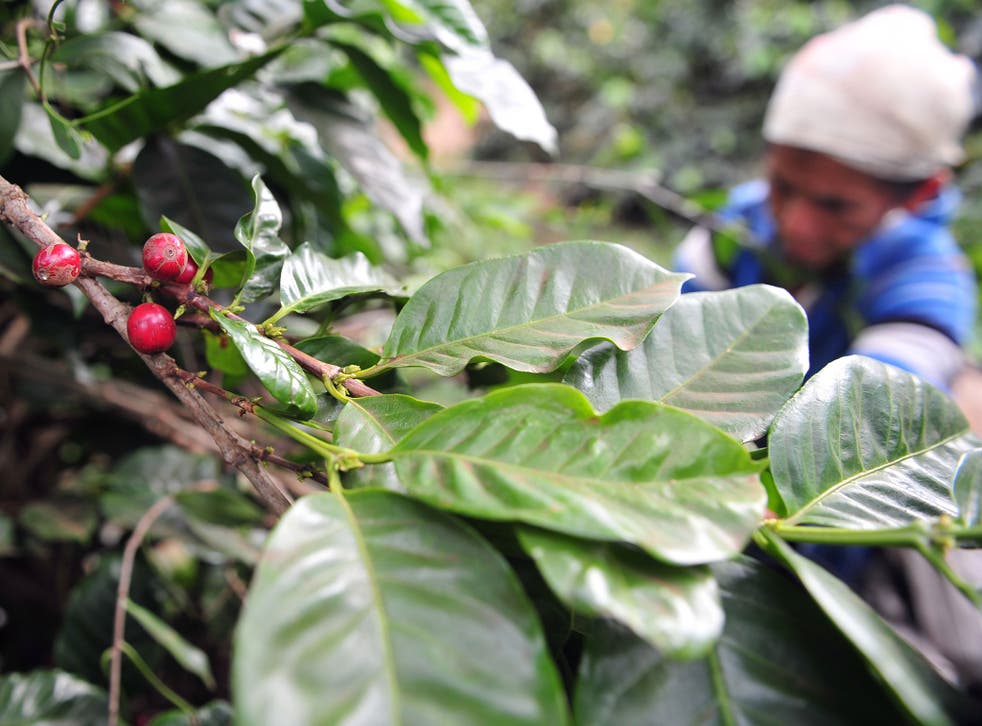 Co-op Bank has closed the bank accounts of charitable organisations, leaving them unable to carry out essential work with developing countries.
In April, the Sheffield branch of the Nicaraguan Solidarity Campaign (NSC) received a letter notifying account holders that the account would be closed at the end of June.
Branches of the NSC in Tavistock, Bristol, Norwich and Leicester have also received 21-page forms asking them to give extra details on their activities.
The NSC works to improve trade links with and social justice in the Central American nation.
Since February 2015, Nicaragua has been off the list of nations monitored by an intergovernmental body that combats money laundering and terrorist financing called the Financial Action Task Force. That means its laws and regulations are considered to be up to international standards.
Co-op Bank's scrutiny of these accounts follows the closure of an account belong to the Wales Nicaraguan Solidarity Campaign in December. Accounts of Palestinian and Cuban groups were also targeted at the end of 2015.
Helen Yuill, co-ordinator at the Nicaraguan Solidarity Campaign, said the closures caused extreme inconvenience for small groups.
"All of them are run by volunteers. Quite a lot of them have donors paying by standing order and every one of those has to be set up again. When small organisations change accounts it's quite common for them to lose donors, so it could mean quite a significant financial loss," she said.
A spokesman for the Co-op said that the decision was not a reflection of the work carried out by the organisations, but a part of its due diligence processes.
"For customers who operate in, or send money to, any very high risk or high risk location throughout the world, advanced due diligence checks are required by all banks to ensure that funds do not inadvertently fund illegal or other proscribed activities," the spokesman said.
When it is not possible for the bank to complete checks to its satisfaction, accounts are closed, he said.
"Unfortunately, after quite extensive research, the charities involved did not meet our requirements or, in our view, allow us to fulfil our obligations," he added.
The Nicaraguan Solidarity Campaign organisations chose to bank with Co-op because they believed that it was different from other banks, Yuill said.
"What they promoted and implemented corresponded more closely with the values and ethics of the groups concerned in particular equality, international solidarity and the protection of human rights and the environment," Yuill said.
It is working with Save Our Banks, a union of customers that assembled to check Co-op Bank stuck to its ethical policy after it was sold to private shareholders in 2013.
Shaun Fensom, part of the Save Our Bank team, said it was told in December that account closures would be paused while Co-op Bank reviewed its communications. Since then, it has started sending out 21 page review documents as an interim step before deciding if accounts will be closed.
"The question is still open whether they are taking proper account of the importance of supporting humanitarian work in assessing the balance of risk," Fensom said.
In January, Co-op Bank closed the account of the UK-based NGO Friends of Al-Aqsa along with more than 20 other pro-Palestine NGOs, including the Palestine Solidarity Campaign.
Biggest business scandals in pictures

Show all 20
One such charity funded women in Gaza through university.
Banks have become increasingly wary of offering services to organisations sending money overseas because of stiff penalties introduced to stop illegal transactions on their books.
The Government has delegated a role to banks to monitor the potential financing of terrorism, which means they must report suspicious financing or money laundering or face penalties. As such banks scrutinise clients sending money to parts of the world connected with terrorism. This can have an impact on charities whose work is in conflict areas.
Tom Keatinge, director of the centre for financial crime and security studies at the Royal United Services Institute, told The Independent: "Unfortunately for a lot of charities, at some point banks say, we are not making money out of banking NGOs so we are going to close these accounts."
Join our new commenting forum
Join thought-provoking conversations, follow other Independent readers and see their replies