Co-op cuts cost of more than 200 products in price battle against supermarket rivals
Co-op has said the move will save customers over £125 a year on food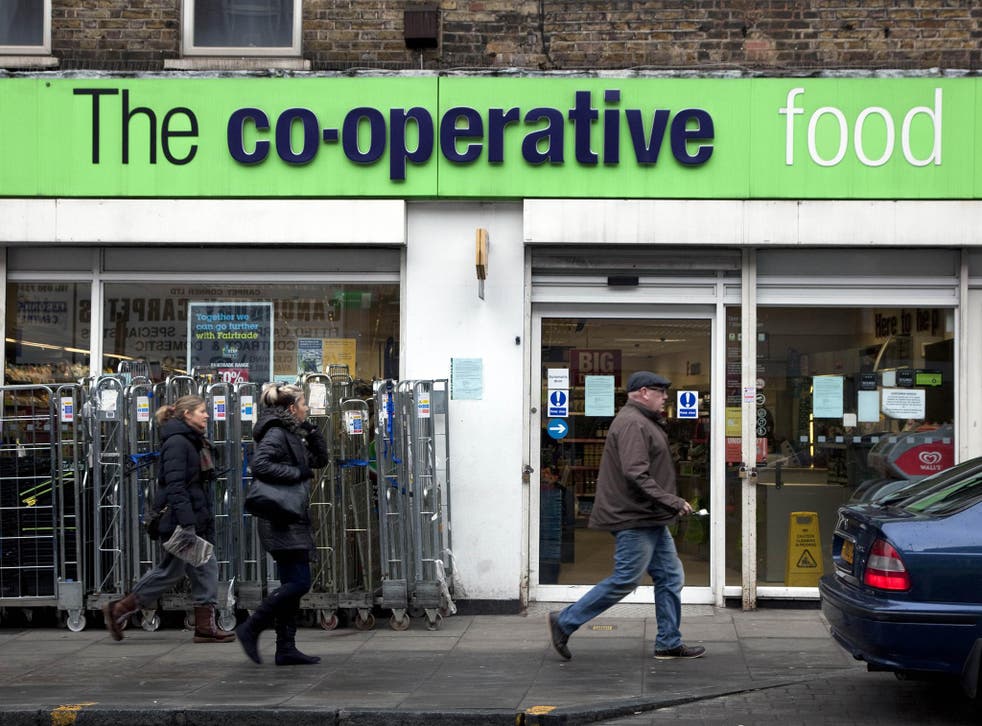 The Co-op is investing £75 million to cut the cost of own-brand items in store in an aggressive price slashing move to compete with supermarket rivals.
Co-op has said the move will save customers over £125 a year on food.
UK's fifth largest supermarket said it will slash the cost of over 200 products including its British sourced meat and poultry.
The company hopes to create support for British products by making sure that farmers won't be sharing the costs.
Steve Murrells, retail chief executive at the Co-op, said the decision to cut prices is a major investment in British meat and poultry.
"Our price investment programme is ensuring our convenience offering remains highly competitive while restating our commitment to sourcing British products," Murrells said.
Prices will drop by an average of 10 per cent, with some lines as much as 50 per cent cheaper.
Six large free range egg will cost £1.29 down from £1.75, the price for a 220g salmon fillet will drop to £2.99 down from £4. The Co-op will also introduce a new multi-buy offer of 2 for £6 on chicken fillets and mince.
The Co-op move follows Morrison's cut price programme rolled out last month.
Tesco, Sainsbury's, Asda and Morrison's have struggled to compete with German discount supermarkets Aldi and Lidl. The ongoing price war has seen supermarket prices fall for more than a year.
Co-op has reduced prices across more than 1,000 products in the past two years.
"Further price reductions will serve to grow our convenience appeal to shoppers as the combination of changing shopping habits and the rise of the discounters takes a bite out of other retailers' market share," Murrells said.
Join our new commenting forum
Join thought-provoking conversations, follow other Independent readers and see their replies