Co-op members finding out the harsh reality of mutual banking
The 'Terminator'-like doggedness of Mark Brodsky's hedge fund has shocked many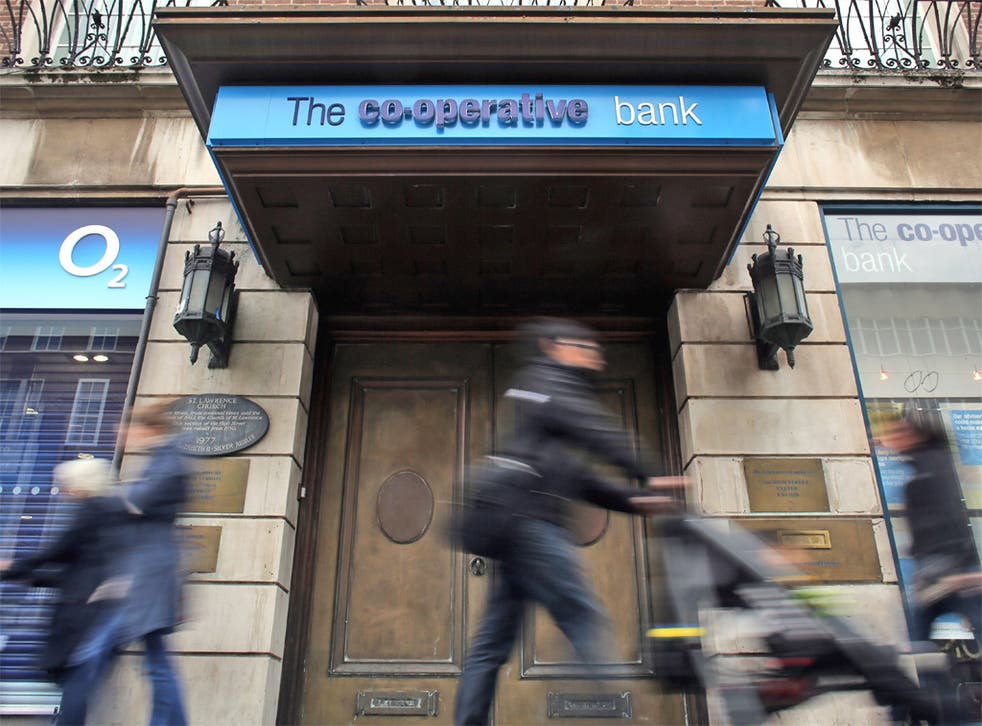 Billionaire Mark Brodsky's New York hedge fund is, as one financier put it: "like the Terminator – [it] just keeps on coming".
The Co-operative Bank this week discovered the truth of that when, despite months of claims it could remain true to its mutual roots with its members in charge, Mr Brodsky and other aggressive hedge funds triumphed in their relentless bid to seize control.
For Co-op members, the sudden turn of events was baffling. Hadn't the bank agreed a rescue deal to resolve the £1.5bn black hole in its finances? Hadn't it told the likes of Brodsky that they would have to sacrifice £500m and accept a minority stake in the business?
For seasoned observers of Brodsky and his Aurelius fund his victory was no surprise. The former bankruptcy lawyer has made himself and his investors very rich from similar situations. "They are legal tourists, going around the world looking for opportunities to freeze assets and gain control," says Tim Jones of the Jubilee Debt Campaign. Once they find their target, they will litigate patiently until achieving their profit. Aurelius's Manhattan boardroom is said to be decorated with a timeline of a previous Brodsky project – the bankruptcy of satellite phone company Iridium. It spans a decade.
In the case of the Co-op, Mr Brodsky recognised that the price of its debt was too low. He bought in, with analysts saying he reasoned the bank was unlikely to be allowed to go under. And in the absence of a bankruptcy, there was a good chance creditors could insist on getting their dues paid, almost in full.
Rather than accept the £500m "haircut" in the debt they were owed, Mr Brodsky and his fellow hedge funds refused to play ball. The law was on their side, and they won, with the spoils being stakes of about 10 per cent in the business. Each.
Aurelius is not unique in its methods. Other canny rivals, notably Silver Point – set up by two former Goldman Sachs "distressed debt" experts – reportedly wangled a similar sized stake in the Co-op this week. Silver Point is famed for making a fortune at Delphi Automotive, a supplier of parts to General Motors, during the taxpayer-funded bailout of the US car industry.
Steven Rattner, Obama's "auto czar", described the demands of Delphi's debtholders for taxpayer subsidies as being like "extortion… by Barbary pirates."
Journalist Greg Palast said their tactics resembled "negotiating while holding the pin of the grenade".
Such vulture funds are as far from the ideals of the Co-operative Group's founding fathers as could be imagined.
Where those Rochdale cobblers and cabinetmakers joined together 170 years ago for social equity through mutual ownership of their enterprises, the likes of Aurelius and Silver Point aggressively aim to enrich the few at the expense of the many.
And their tactics do not just focus on companies in financial strife. As Argentina was thrashing out a debt forgiveness deal with its lenders following its default in 2001, Aurelius snapped up some of its bonds at a huge discount. While 90 per cent of the country's lenders agreed to swap their bonds for less valuable ones, Aurelius refused. Elliott Management, the hedge fund where Mr Brodsky learned his craft, did the same. The pair won a ruling in the US courts forcing Argentina to pay up, even blocking it from making repayments to those lenders who cooperated with the forgiveness plan until it does.
Jubilee's Mr Jones says: "Vulture funds show most starkly the moral failures of the financial system. By speculating on cheap debts, they pursue profits at the expense of people."
Not everybody sees Brodsky and co as villains. The US Tea Party website Conservative HQ praised them this week, condemning Argentina and "vulture politicians" who disregard the rule of law and renege on debts.
Mr Brodsky agrees, once declaring: "We believe wrongdoers should be held accountable rather than rewarded..." In the case of the Co-op, there were certainly plenty of wrongdoers: its acquisition of the Britannia Building Society was an act of ineptitude which brought a once-sound mutual to its knees.
But is it right aggressively to capitalise on such disastrous hubris at the expense of the Co-op's members?
We all know what those Rochdale pioneers would have said.
BRODSKY: THE TARGETS
LA Times owner Tribune
Bought debt, later sued shareholders unsuccessfully for selling business
Argentina
Bought debt at a massive discount and successfully sued to be repaid in full
Dubai World
Bought debt at 50c in the dollar and was then the last to hold out for a better deal. Was eventually paid in full to avoid lengthy legal action
Anglo Irish Bank
Bought AIB debt then pressurised for better terms.
Citadel Broadcasting
Bought debt and challenged the reorganisation of the company's finances
TXU/Energy Future Holdings
Bought debt then sued, claiming company was defaulting on debt
Register for free to continue reading
Registration is a free and easy way to support our truly independent journalism
By registering, you will also enjoy limited access to Premium articles, exclusive newsletters, commenting, and virtual events with our leading journalists
Already have an account? sign in
Register for free to continue reading
Registration is a free and easy way to support our truly independent journalism
By registering, you will also enjoy limited access to Premium articles, exclusive newsletters, commenting, and virtual events with our leading journalists
Already have an account? sign in
Join our new commenting forum
Join thought-provoking conversations, follow other Independent readers and see their replies