UK manufacturing hits lowest level on record, says survey
Employment, new orders and exports all fall at fastest pace in PMI survey's 28-year history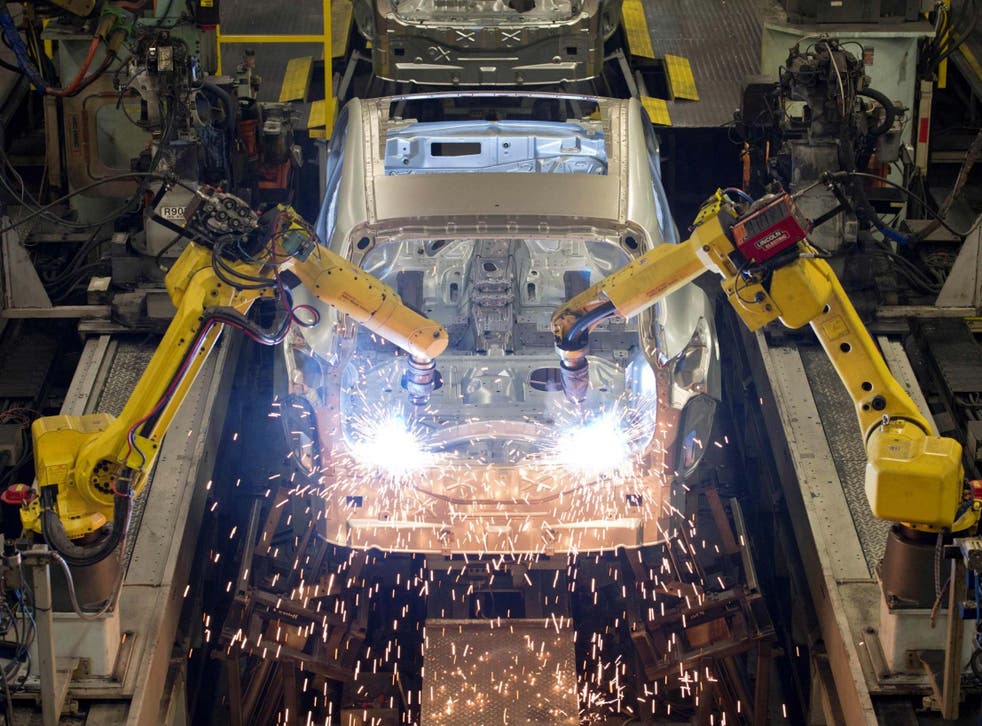 UK manufacturing collapsed in April, hitting levels lower than those during the 2008 financial crisis, according to a closely watched survey.
The IHS Markit/CIPS Purchasing Managers' Index recorded a score of 32.6 for February, on a scale where anything below 50 indicates contraction. It is the lowest level since the survey began 28 years ago, highlighting the significant impact of coronavirus on the economy.
Manufacturers have been severely hampered by the lockdown which began on 23 March. Some, including Jaguar Land Rover and Aston Martin Lagonda, have announced plans to begin phased returns to work with reduced numbers of staff that will inevitably mean production remains lower than previous levels.
The outlook for the sector looks bleak with new orders contracting at a record rate. Employment also fell at a record rate, with a particularly sharp drop from March as companies laid off and furloughed staff.
Overseas demand also fell, leading to a record drop in new export business. Firms reported waiting longer for goods as supply chains were hit by travel restrictions and checks at ports.
Manufacturing's woes point to a deep decline in the wider economy. Howard Archer, chief economic advisor to the EY Item Club, warned that he expects the UK economy to shrink by 13 per cent in the latest quarter and 6.8 per cent over the whole of 2020.
Rob Dobson, a director at IHS Markit, added: "UK manufacturing suffered its worst month in recent history in April.
"Huge swathes of industry were hit hard by company closures, weak global demand, lockdowns and social distancing measures in response to Covid-19."
Duncan Brock, director at the Chartered Institute of Procurement & Supply, said: "Last month's dismal predictions became a reality in April as the manufacturing sector took an abrupt nosedive into the red with purchasing activity, production and new orders falling at the fastest rates in the near 30-year survey history. There was only one reason for such a ruinous result – the Covid-19 coronavirus pandemic which affected supply chains from beginning to end.
"Domestic customers deferred orders and export customers thrashed around trying to source a dwindling number of raw materials to keep their supply chains operating before finally giving up. Complicated by government edicts terminating normal business activity, UK companies were forced to put factories on lockdown anyway, bringing their operations to a complete stop."
Join our new commenting forum
Join thought-provoking conversations, follow other Independent readers and see their replies