Costa Coffee employees get payrise ahead of National Living Wage
From October 1, employees will be paid a minimum of £7.40
Joanna Bourke
Wednesday 30 September 2015 10:27 Comments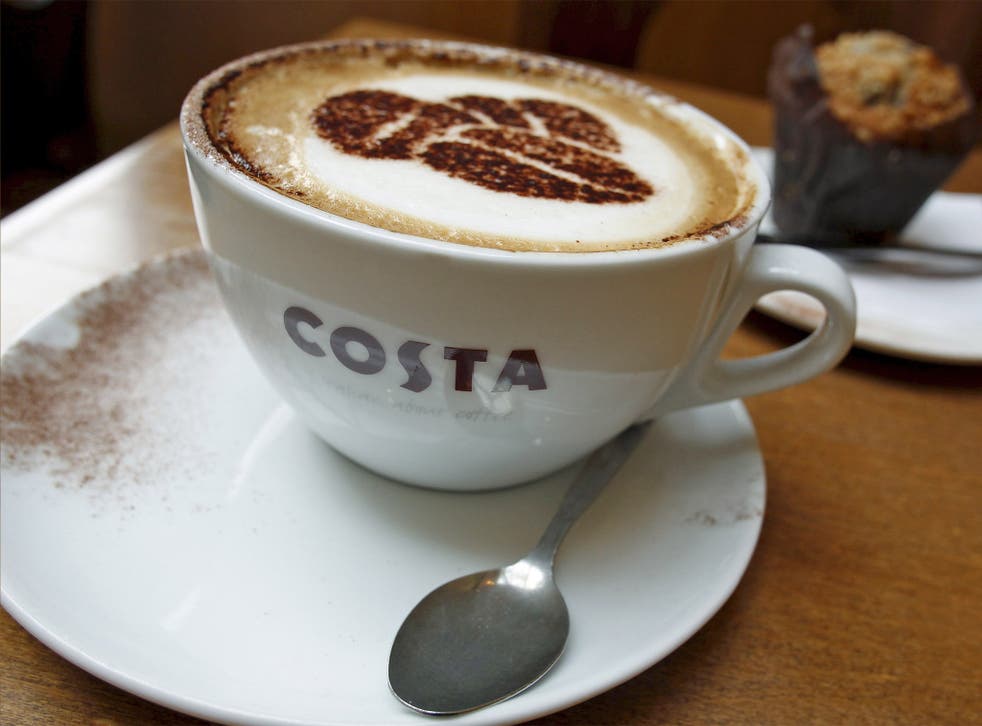 Costa Coffee today became the latest coporate giant to try to sweeten staff by boosting their pay packets ahead of a nationwide compulsory wage hike next year.
The coffee chain, which employs over 20,000, today joined rival Starbucks, as well as supermarkets Morrisons and Lidl, which have all this month announced hourly pay rises.
From tomorrow, Costa baristas in the capital will earn a minimum of £8.20 an hour rising to over £9. Employees outside London will get a minimum of £7.40 once they have completed initial training.
The move comes ahead of the introduction of the National Living Wage in April 2016. Britain's hourly minimum wage will rise to £7.20 for those aged over 25, from £6.50 now.
Costa said its new rates will apply to all employees, including those under 25 years old.
Chris Rogers, managing director of Costa, told the Standard: "We strongly believe if people are making the same commitment to the business - they should receive the same pay. It should be linked with training and work, not age."
It will benefit the chain's 1,500 employees in the capital, and more jobs will be created here too.
Rogers added that of 150 new shops to be opened by the end of February next year, around 15% would be in London.
The move comes despite Costa's parent Whitbread warning earlier this month that prices could be forced up because of the introduction of the national living wage. The update pushed Whitbread shares up 104p to 4681p.
Yesterday Morrisons said it intends to increase its hourly pay rate for store staff to £8.20 an hour from a previous minimum of £6.83.
Register for free to continue reading
Registration is a free and easy way to support our truly independent journalism
By registering, you will also enjoy limited access to Premium articles, exclusive newsletters, commenting, and virtual events with our leading journalists
Already have an account? sign in
Join our new commenting forum
Join thought-provoking conversations, follow other Independent readers and see their replies