Coutts: The Queen's bank managed offshore companies for Brunei prince who allegedly stole $15bn
Coutts counted Prince Jefri Bolkiah as a client while he lavished himself with hundreds of luxury properties, masterpieces by Manet and Renoir, 2,000 cars and a plane modified to transport horses
Ben Chapman
Friday 02 December 2016 15:06 Comments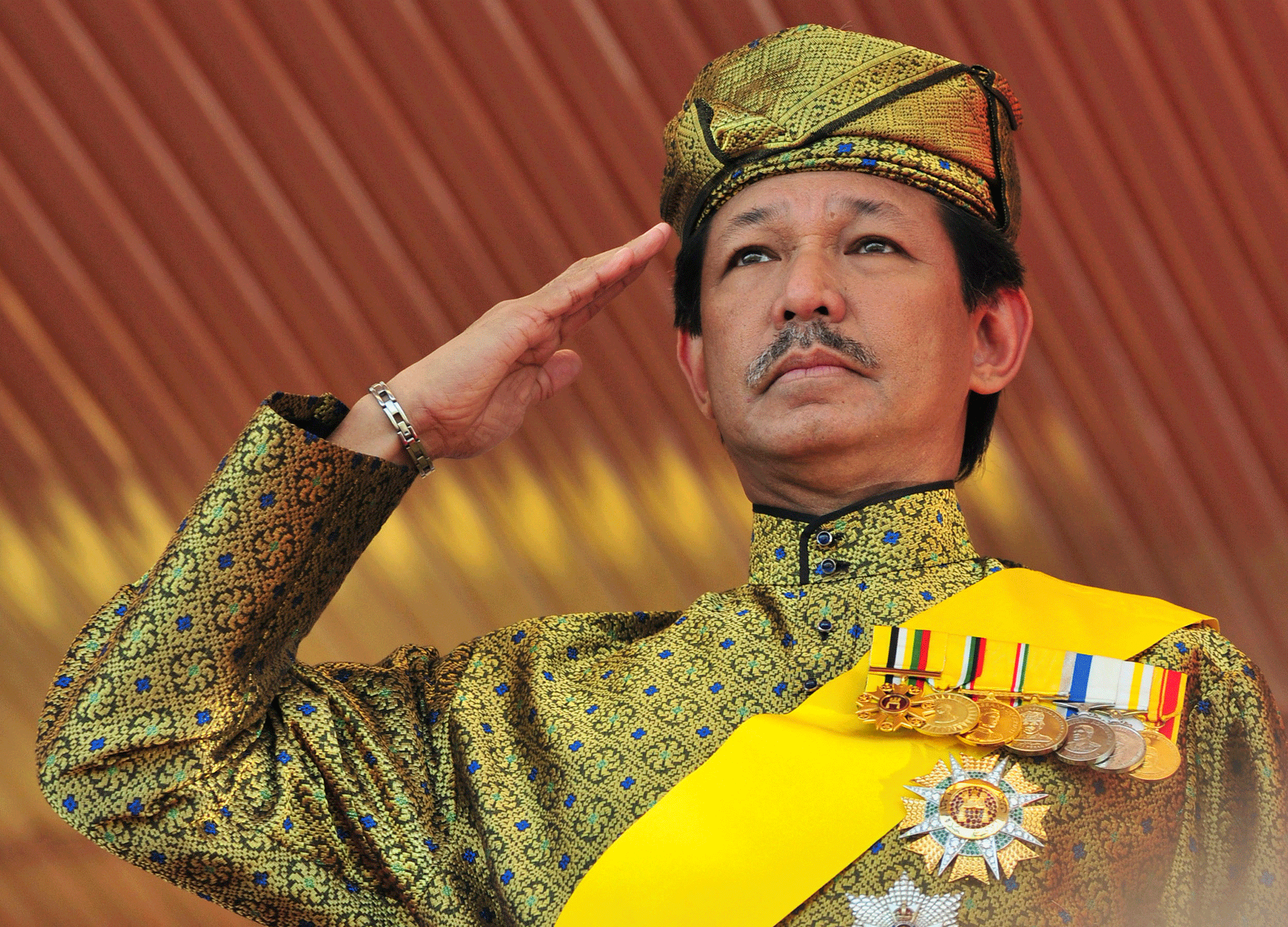 Coutts, the taxpayer-owned bank that provides accounts to the Queen, ran secretive tax haven services for a Brunei prince accused of stealing $15bn (£11.86bn) from his own people, leaked documents reveal.
The blue-blooded bank also set up offshore companies for a banker charged with facilitating financial crime by the sons of overthrown Egyptian president Hosni Mubarak, correspondence revealed in the Panama Papers and reported by The Guardian shows.
Coutts is legally obliged to verify the source of funds of any clients considered to be "politically exposed persons".
The Sultan of Brunei's brother, Prince Jefri Bolkiah, was one such client. While there is no suggestion that it did not carry out these checks, it provided the prince with banking services throughout the 1980s and 1990s as he lavished himself with hundreds of luxury properties around the globe, along with masterpieces by Manet and Renoir, more than 2,000 cars and several aircraft.
In 2000 he was charged with embezzling $14.8bn from the oil-rich country's sovereign wealth fund, of which he was chairman from 1986 to 1998. A UK court in 2007 ordered Jefri to pay back the full amount that had disappeared. The case, which finally drew to a close in 2014, is the most expensive in British legal history.
Jefri remained a Coutts client throughout this period, The Guardian reports. The bank provided nominee directors and shareholders for two companies the Prince set up in the British Virgin Islands. While this is not illegal, it allowed Jefri to conceal his identity.
The bank was required by law to supply directors' identities to BVI regulators from 2008 but internal emails show the information wasn't supplied until seven years later.
Among the other controversial Coutts' clients revealed by the leaked documents from Panamanian law firm Mossack Fonseca was Hassan Heikal, former CEO of EFG-Hermes, a large Middle Eastern bank.
Two BVI companies were set up for Heikal by Coutts, one of which had a London account with the bank.
Heikal is currently awaiting trial after he and Hosni Mubarak's sons were indicted in May 2012 for insider dealing in a case involving EFG-Hermes. Heikal was named as a co-defendant, accused of "assisting in committing the crime of profiting". Heikal denies the charges.
The bank said: "We take our responsibilities under anti-money laundering (AML) and anti-corruption regulations extremely seriously and have policies in place to ensure compliance with the regulations in the jurisdictions where we operate. Our guidelines on working with politically exposed individuals are in line with AML regulations and we take a proactive approach to these issues, which impact all banks."
Biggest business scandals in pictures

Show all 20
On Friday, Singapore's central bank ordered the company to pay $2.4m for anti-money laundering breaches related to Malaysia's scandal-hit 1MDB fund. Another British bank, Standard Chartered, was fined $3.65m.
In 2012 the then Financial Services Authority (FSA) fined Coutts £8.75m for inadequate anti-money laundering controls for high-risk clients. This resulted in an "unacceptable risk of the bank handling the proceeds of crime", the regulator said at the time.
Following the regulator's warning, the Queen's bank started implementing a number of improvements, including amendments to PEP and other high-risk customer files.
Eleanor Nichol, campaign leader at Global Witness, the anti-corruption group, said: "It is startling that Mossack Fonseca – of all firms – immediately raised a red flag on its relationship with Prince Jefri but Coutts appeared comfortable with the level of risk. This is the Queen's bank, after all."
Register for free to continue reading
Registration is a free and easy way to support our truly independent journalism
By registering, you will also enjoy limited access to Premium articles, exclusive newsletters, commenting, and virtual events with our leading journalists
Already have an account? sign in
Join our new commenting forum
Join thought-provoking conversations, follow other Independent readers and see their replies