Former Credit Suisse bankers arrested in London over '$2bn fraud scheme'
Andrew Pearse, Surjan Singh and Detelina Subeva face extradition to the US for their alleged role in scheme to enrich themselves and pay bribes and kickbacks Mozambican officials
Ben Chapman
Friday 04 January 2019 14:36 Comments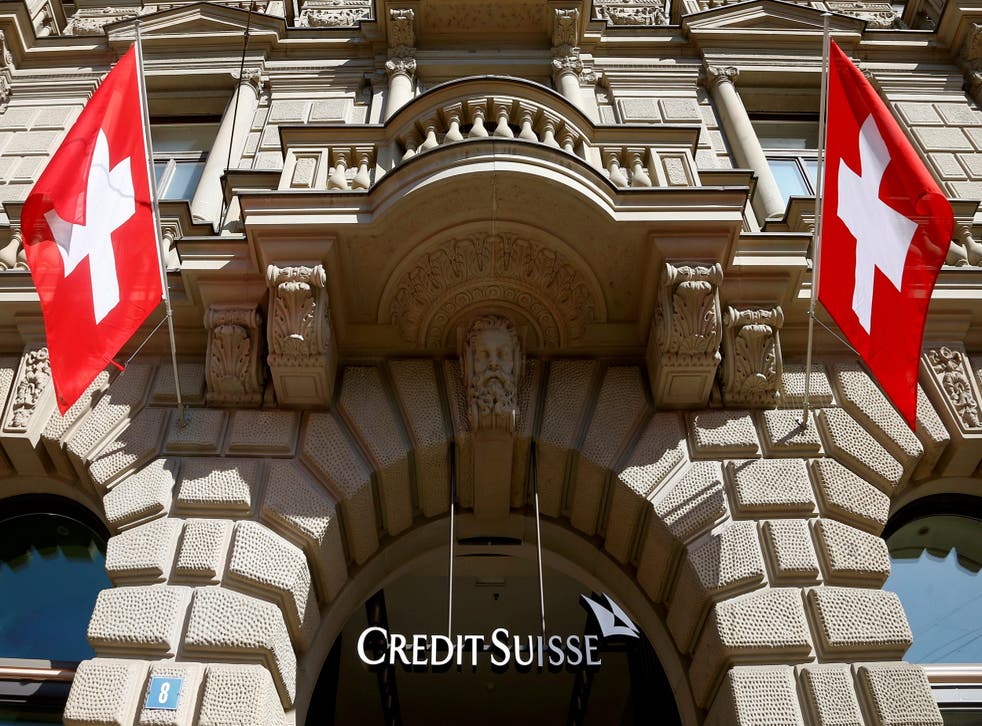 Three former Credit Suisse bankers have been arrested in London on US charges that they conspired in a $2bn (£1.6bn) loan scheme that allegedly saw hundreds of millions stolen from Mozambique, one of the world's poorest countries.
Andrew Pearse, Surjan Singh and Detelina Subeva face extradition to the US for their alleged role in the fraudulent scheme, which was ostensibly intended to provide financing for Mozambique's fishing industry and coastal defences.
But, according to prosecutors in Brooklyn, New York, about $200m of the funds were diverted to enrich defendants and pay bribes and kickbacks to Mozambican government officials.
The three have been charged with conspiring to violate US anti-bribery law and to commit money laundering and securities fraud.
Another man, Jean Boustani, was arrested on Wednesday at New York's John F Kennedy Airport and Mozambican finance minister, Manuel Chang, was arrested in South Africa last week. Mr Chang has said he will fight extradition.
Three companies set up to provide the services paid for by the $2bn of loans all defaulted after "conducting little or no business activity", according to New York prosecutors.
The loans were marketed to investors around the world, including in the US. Those investors have been defrauded, the indictment alleges.
Loans were concealed by the government and, when they were later revealed, international creditors and donors suspended aid, prompting Mozambique to default on its debts in 2018.
Credit Suisse collected $160m in fees from the deal, according to an audit carried out by external investigators last year, which the bank disputes the findings of.
No action has been taken against the bank, which said its three former employees had circumvented its internal controls and used personal email accounts to conceal their involvement in the alleged fraud.
"The indictment alleges that the former employees worked to defeat the bank's internal controls, acted out of a motive of personal profit, and sought to hide these activities from the bank," a spokesperson said.
Mr Boustani, a salesman and negotiator at an Abu Dhabi-based holding company called Privinvest, allegedly agreed to pay $50m in bribes and kickbacks to Mozambican government officials and $12m to co-conspirators.
Mr Pearse, who was head of Credit Suisse's global financing division at the time, and Ms Subeva, who was a managing director in that group, both later worked "for the benefit" of Privinvest, the indictment alleges.
While Credit Suisse has not been charged, it is the latest bank to be tarnished by its employees' alleged involvement in an emerging markets fundraising scandal.
Malaysian authorities last month filed charges against Goldman Sachs and two former senior bankers, Tim Leissner and Roger Ng Chong Hwa over their role in a scandal that allegedly saw billions embezzled from a state investment fund.
Mr Leissner, who had been Goldman's top banker in Asia, pleaded guilty in November to charges in New York that he helped to conceal bribes to retain business in Malaysia.
Goldman received more than $600m in fees for its work on raising $6.5bn for the scandal-plagued state investment fund 1MDB. The amount is several times the rate that would normally be expected for this kind of work.
Register for free to continue reading
Registration is a free and easy way to support our truly independent journalism
By registering, you will also enjoy limited access to Premium articles, exclusive newsletters, commenting, and virtual events with our leading journalists
Already have an account? sign in
Join our new commenting forum
Join thought-provoking conversations, follow other Independent readers and see their replies