Cryptocurrency boom is over with conditions 'returning to normal', trading firm Plus500 says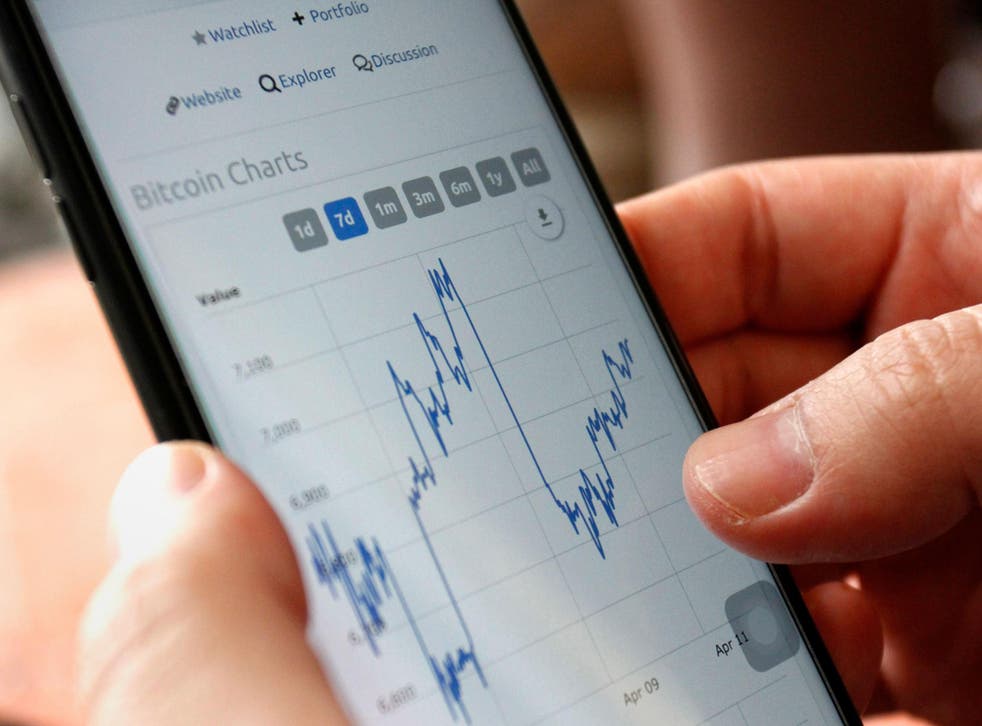 Online trading platform Plus500 said the huge boom in interest around cryptocurrencies has subsided and that the market had returned to more "normal" conditions.
Bitcoin's price surged from less than $1,000 at the start of 2017 to almost $20,000 in mid-December amid a frenzy of trading that also saw other digital currencies such as ethereum spike to new highs.
That meant huge revenues for sites allowing customers to buy and sell the coins. Platforms such as Plus500, which offers contracts enabling people to bet on the direction of an asset's price - known as contracts for difference (CFDs) - also benefited.
​Plus500's revenues almost quadrupled to $297.3m in the first three months of the year compared to the same period last year, and were more than double its previous best-ever quarter. It also reported triple the number of active users at 218,187.
However, cryptocurrency valuations have dropped sharply from their earlier record highs. Bitcoin is trading at around $9,000, despite a rebound in recent weeks.
The Israel-based company said that its very strong start to the year "resulted from a period of relatively volatile markets and high levels of interest in the Company's cryptocurrency CFDs offering, and in turn encouraged high levels of new customer sign ups and record trading in Q1 2018".
"We have since seen market conditions return to more normal levels in the last two months. As such we do not expect such an exceptional performance to be repeated in the remainder of the year."
The company sought to allay fears that it would be damaged by restrictions on marketing CFDs to retail investors which are set to come into force within weeks.
European and UK financial watchdogs view CFDs as high-risk products because investors can quickly rack up huge debts.
Plus500 said on Tuesday that it is already aligned with many of the new rules which it said would "enhance the CFD trading landscape and create a more level playing field".
Plus500 has begun to look at whether it can reclassify its more experienced customers as professional investors to partially mitigate the impact of the rules.
CFDs enable investors to speculate on the rise or fall of the price, level or value of an underlying asset. They are typically offered with leverage, meaning investors are required to put down only a portion of the investment's total value.
Join our new commenting forum
Join thought-provoking conversations, follow other Independent readers and see their replies