So what's the difference between the customs union and the single market?
Prime Minister Theresa May announced her Brexit negotiations plan on Tueasday - but what does it mean?
Ben Chapman
Tuesday 17 January 2017 18:24 Comments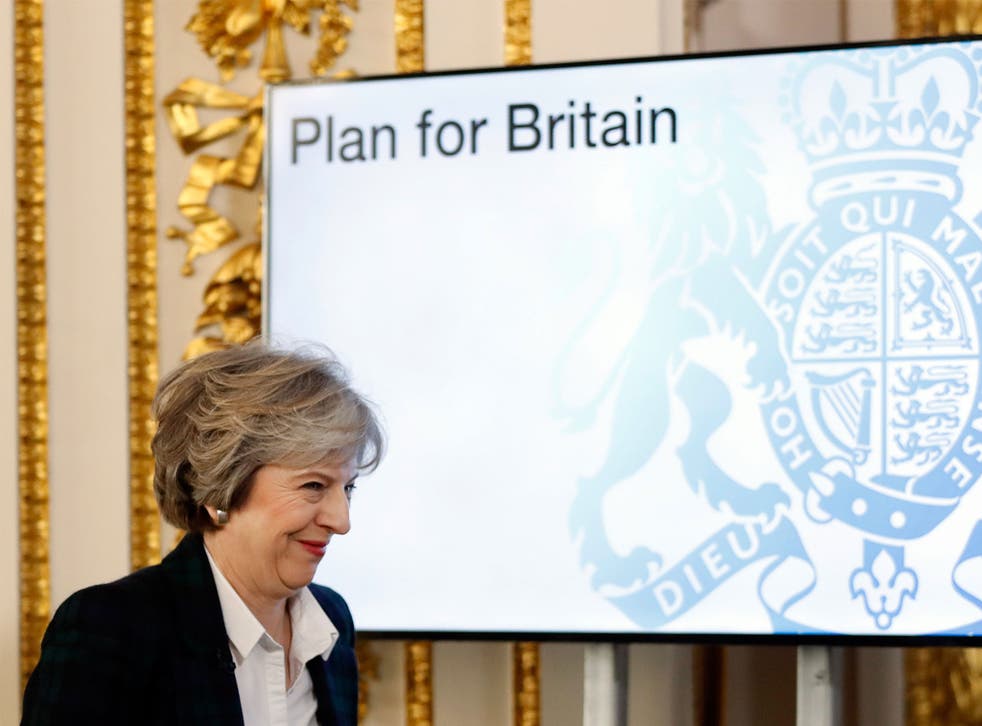 Prime Minister Theresa May announced on Tuesday that the UK would leave the single market and would not fully remain in the customs union.
But what is the difference between the two and what does the latest announcement mean?
What is the customs union?
The customs union ensures all countries charge the same import duties on goods and services brought into the union. It also prohibits members charging tariffs on those goods and services when they cross borders within the union. It says nothing about free movement of labour and does not set rules on, for example, working conditions or product quality.
In practice, it is possible to be outside the customs union but still have access to the single market, as Norway is. This means it can negotiate its own trade deals but has to accept free movement of people and must comply with EU legislation
The Prime Minister firmly rejected this approach but did not elaborate on what form the new relationship to the customs union might take.
What is the difference between the single market and customs union?
The European single market is the most ambitious part of the whole "European project". It aims to break down all barriers to trading across the 500 million-person area by ensuring the "four freedoms", sacrosanct to Brussels policymakers: free movement of goods, services, capital and -- most controversially -- labour.
It not only eliminates tariffs but also reduces costs and administrative burdens by applying one set of rules across all member states. Members are not allowed to discriminate against goods or services from any particular area.
The single market is governed by reams of legislation that harmonise rules on everything from maximum working hours to tackling climate change. Contrary to popular myth, no rule has ever banned excessively curved bananas, though standards for what constitutes a class 1 fruit are laid out in Directive 2257/94.
Business news: In pictures

Show all 13
While many anti-EU commentators have decried what they see as burdensome "red tape", these standards allow the smooth functioning of a market of more than 500 million people in 30 states. Being part of the single market allows the UK unfettered access to buy and sell across the continent.
Without following unified standards, the single market ceases to be a single market.
The Prime Minister said on Tuesday that the Government will negotiate a free trade deal with the EU. While tariffs will be reduced or eliminated under such an agreement, the UK will still have to comply with EU standards for its imports but it will have no influence over what those rules are.
Register for free to continue reading
Registration is a free and easy way to support our truly independent journalism
By registering, you will also enjoy limited access to Premium articles, exclusive newsletters, commenting, and virtual events with our leading journalists
Already have an account? sign in
Join our new commenting forum
Join thought-provoking conversations, follow other Independent readers and see their replies