Daily Mail shares crash 25% as newspaper group slumps to £112m loss
Company said short-term earnings would be hit by 'challenging conditions in some of our sectors'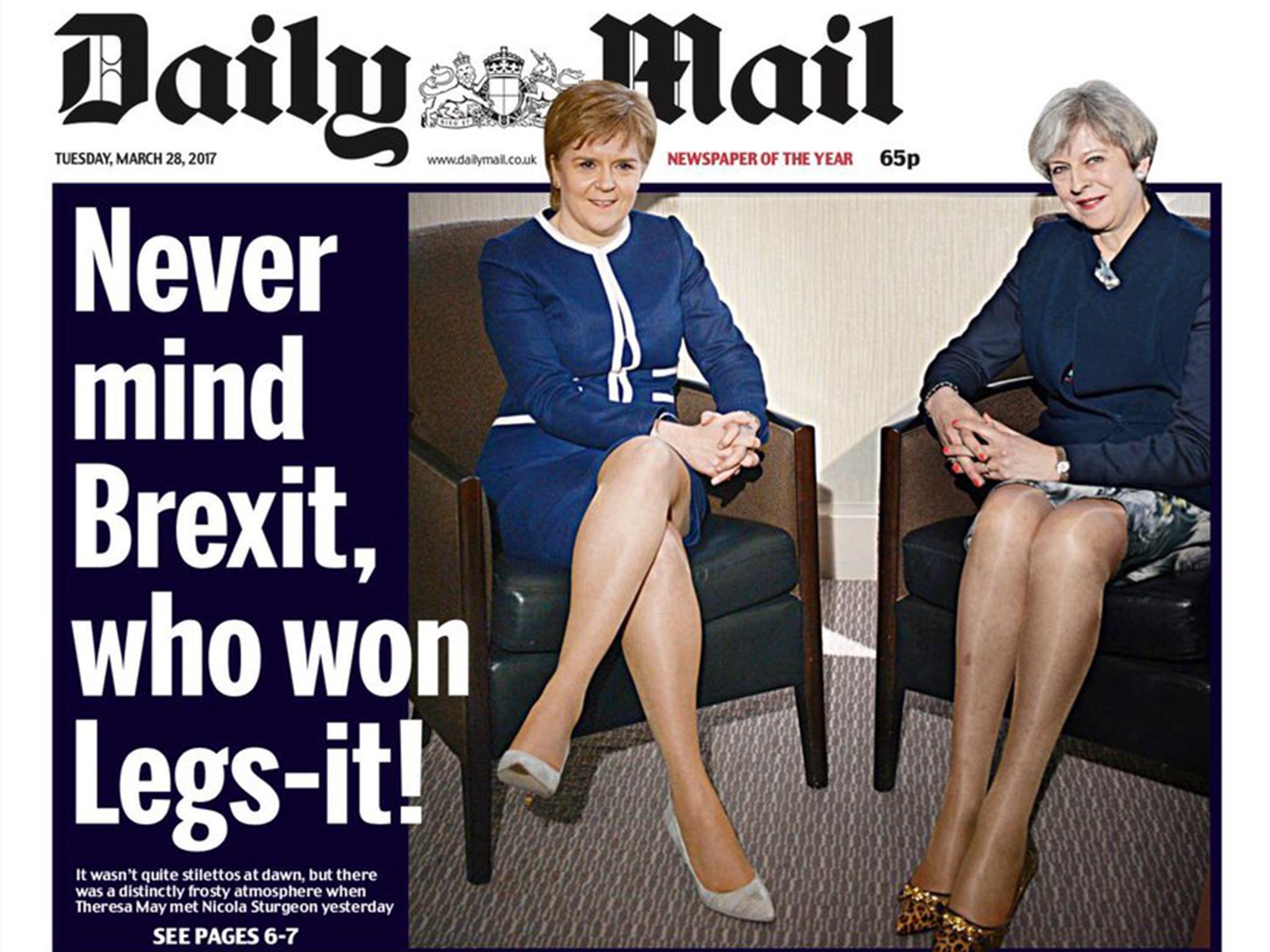 Shares in the owner of the Daily Mail crashed by more than a quarter within minutes on Thursday morning after the newspaper group slumped to a loss.
DMGT, which also owns the Metro slumped to a £112m loss from a £202m profit in 2016 and the company also warned of a tough 2018 ahead, although it said it had a "new strategic vision" for its titles.
The company said short-term earnings would be hit by recent disposals and "challenging conditions in some of our sectors".
The Mail, Britain's second most popular newspaper, has attracted criticism this year for headlines such as "Crush The Saboteurs", which took aim at opponents of Brexit, and "Enemies of the People", which attacked Supreme Court judges who upheld a challenge to Article 50 being pushed through without parliamentary approval. The paper profiled one of the judges as an "openly gay ex-Olympic fencer".
Shortly after, Lego pulled its advertising from the Daily Mail in November last year following a public campaign calling on big companies to drop adverts from newspapers accused of promoting "hatred, discrimination and demonisation". The Body Shop ended its relationship with the newspaper in February this year and this month, Paperchase pulled a promotion from the Mail
Print advertising sales fell 5 per cent for the year while digital ad revenue rose 18 per cent. DMGT said ut expected media revenues in 2018 to decline in the mid-single digits.
DMGT makes only a minority of revenues from its newspapers with the majority coming from other businesses including selling data.
Sales fell 13 per cent fall in the year to 30 September, to £1.66bn, while adjusted profit before tax was also down 13 per cent to £226m.
Shares recovered slightly after Thursday's crash, trading 22.5 per cent down at 544p.
Join our commenting forum
Join thought-provoking conversations, follow other Independent readers and see their replies