Daimler to recall 3 million diesel cars across Europe in a bid to cut emissions
The company, which owns the Mercedes and Smart brands, said that its board of management had approved measures to cut pollution, including €220m of investment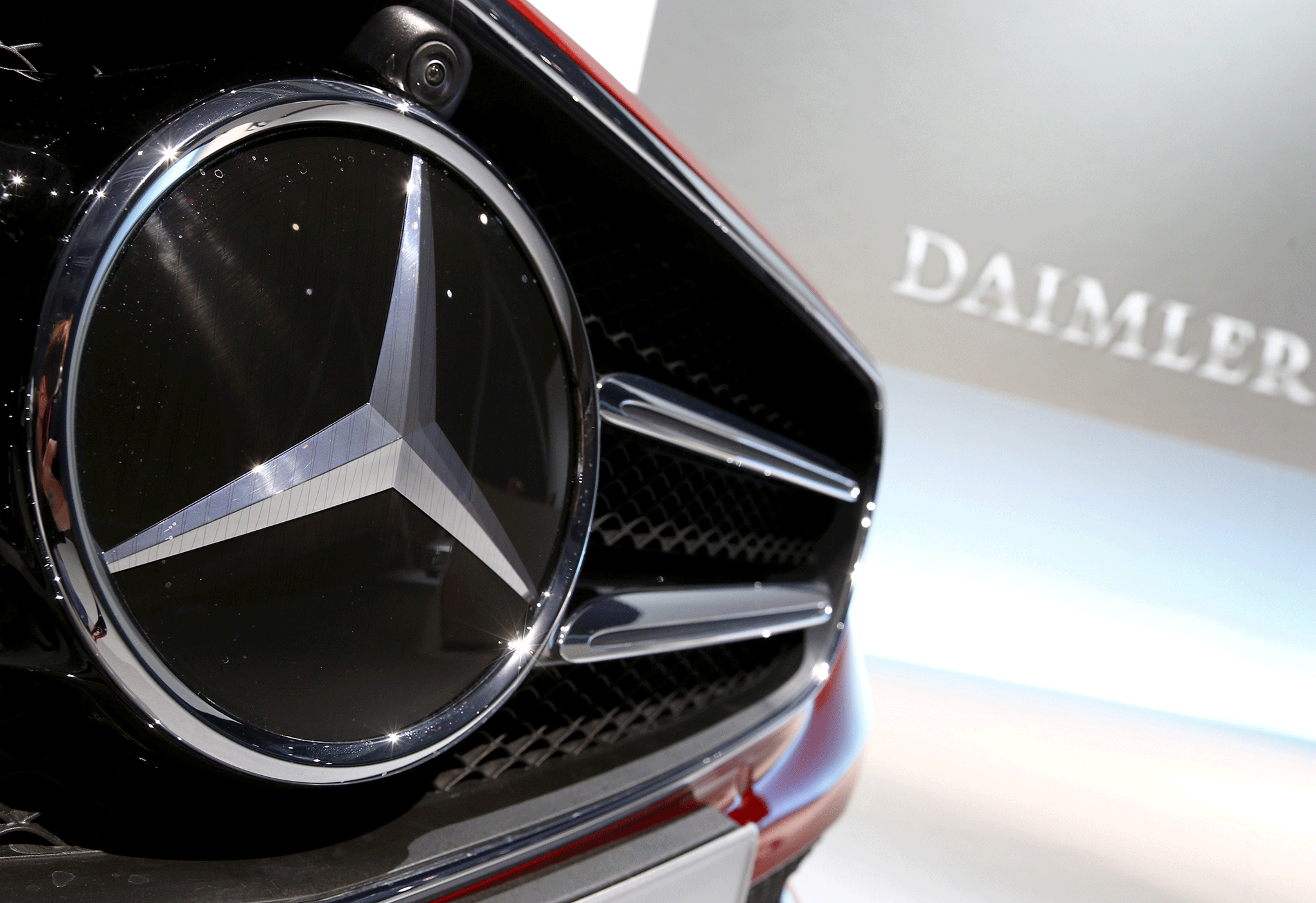 German carmaker Daimler has said that it is voluntarily recalling 3 million diesel cars across Europe in a bid to cut harmful emissions.
The company, which owns the Mercedes and Smart brands, said that its board of management had approved measures to cut pollution, including €220m (£196m) of investment to update the 3 million Mercedes-Benz diesel engine cars on roads across the region.
"The public debate about diesel engines is creating uncertainty – especially for our customers. We have therefore decided on additional measures to reassure drivers of diesel cars and to strengthen confidence in diesel technology," said Dieter Zetsche, chairman of the board of management and head of Mercedes-Benz cars.
"We are convinced that diesel engines will continue to be a fixed element of the drive-system mix, not least due to their low CO2 emissions," he added.
The company said that updates to the new vehicles would involve no cost for customers. The implementation of the measures will be starting in the next weeks. Due to the large number of vehicles involved, the updates will last "over a longer period of time", Daimler said.
The auto giant on Tuesday also said that it would be rolling out its new four-cylinder OM 654 diesel engine – first launched in the new E-Class in 2016 – across its entire model portfolio.
Carmakers across the world have been particularly sensitive to concerns around harmful emissions since Volkswagen in September 2015 admitted that it had installed so-called defeat devices in as many as 11 million diesel cars sold worldwide between 2008 and 2015.
The devices made cars appear to be complying with environmental standards when in fact they were emitting pollutants that researchers said were much higher than the applicable European limit.
Volkswagen issued a massive recall of the vehicles affected, faced a multitude of lawsuits and has agreed to pay billions to address claims from owners, environmental regulators, states and dealers.
Earlier this year, research presented by scientists from the prestigious Massachusetts Institute of Technology argued that more than a thousand people in Europe are likely to die early as a result of being exposed to fumes emitted by Volkswagen cars involved in that scandal.
Register for free to continue reading
Registration is a free and easy way to support our truly independent journalism
By registering, you will also enjoy limited access to Premium articles, exclusive newsletters, commenting, and virtual events with our leading journalists
Already have an account? sign in
Join our new commenting forum
Join thought-provoking conversations, follow other Independent readers and see their replies