Davos round-up: How big banks have addressed the post-Brexit future of finance jobs in UK
HSBC, JP Morgan and UBS have all given more detail on the scale of potential UK job cuts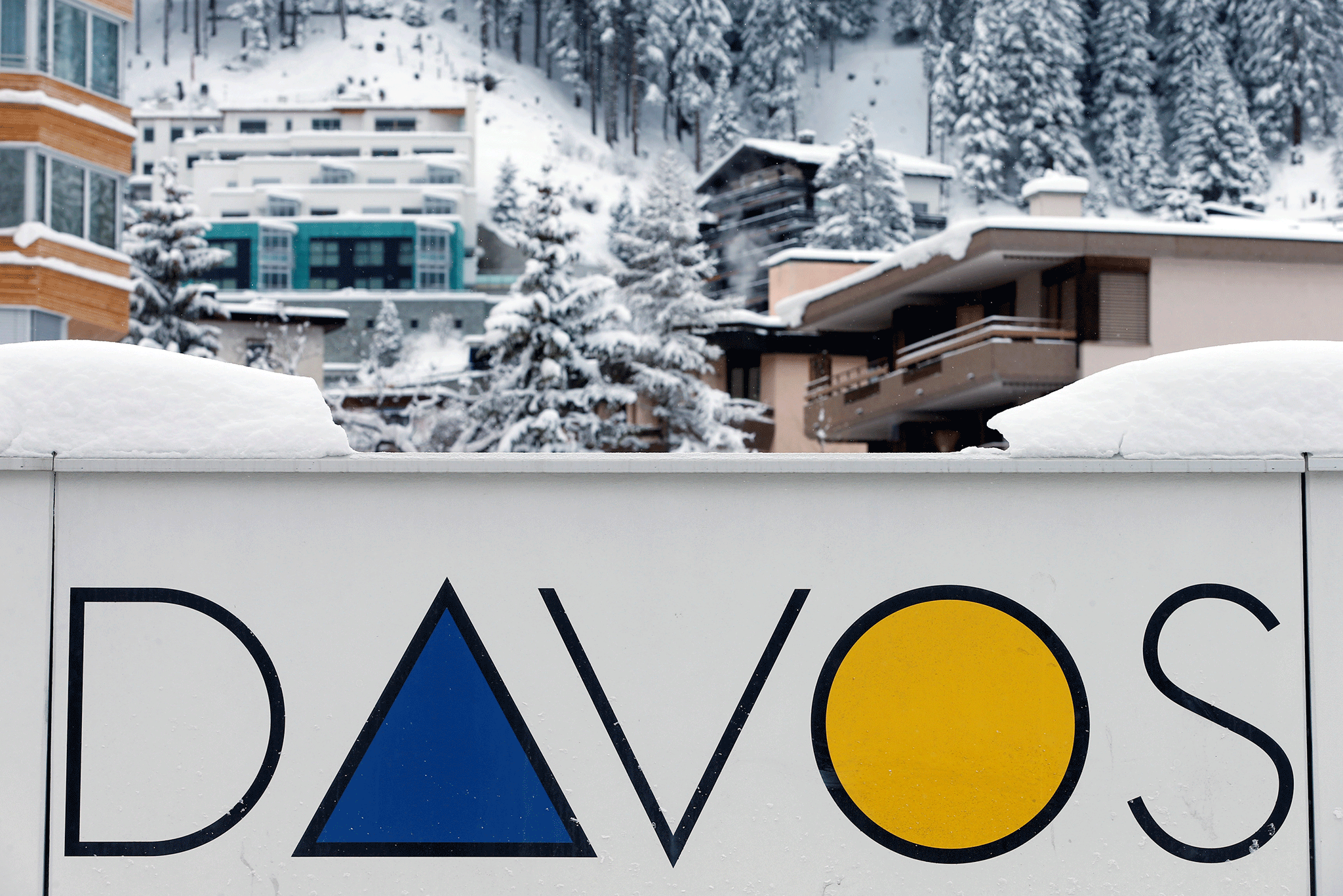 Bosses of some of the world's biggest financial institutions have firmed up their intentions to move thousands of jobs out of London to cities around the world as a result of Brexit.
As Prime Minister Theresa May hailed the UK as a "hub for foreign investment", in a speech at the World Economic Forum in Davos, Switzerland, a host of bank chief executives told the press they were poised to cut UK staff.
Here's a summary of who has said what.
HSBC
Chief executive Stuart Gulliver said trading operations that generate about 20 per cent of revenue for HSBC's investment bank in London may move to Paris.
"Activities specifically covered by EU legislation will move, and looking at our own numbers, that's about 20 per cent of revenue," Mr Gulliver on Wednesday. The moves would take place in "about two years time when Brexit becomes effective", he said.
UBS
The boss of UBS' investment bank, Andrea Orcel, told Bloomberg on Wednesday: "we still have flexibility to decide where to go but we will definitely have to move," adding that, with Brexit "we have to anticipate the worst".
The bank's chairman, Axel Weber, later confirmed that about 1,000 of the bank's 5,000 jobs in London could be at risk.
Goldman Sachs
Chief executive Lloyd Blankfein said the firm had slowed the process of moving staff to London.
"Operating our business to maximise our global potential -- we were trying to get as much into the UK as we could," Mr Blankfein said on Thursday. "We're slowing down that decision". The CEO said New York had already gained from Britain's decision to leave the EU.
Earlier in the day German business daily Handelsblatt reported that Goldman Sachs is considering moving half of its London-based jobs to Frankfurt and other financial centres.
As many as 1,000 staff will move to the German city, with other key operations moving to New York, France, Spain and Poland the paper reported, citing financial sources.
In total, the US investment bank could reduce its London staff from 6,000 to 3,000 under the plans, Handelsblatt said.
Goldman denied the reports, saying that it had not finalised any Brexit plans.
Lloyd's of London
London's insurance market, Lloyd's of London, founded in the capital in 1688, confirmed plans to set up a European subsidiary as a result of Brexit.
Chief executive Inga Beale told Bloomberg: "So we're going to be setting up a subsidiary somewhere else in the EU – a country that we hope will remain in the EU—and that is how we are going to provide seamless coverage to our customers."
Barclays
One of the few positive statements this week, about prospects for UK-based jobs post-Brexit, came from Jes Staley, Barclays' chief executive.
"I don't believe that the financial centre of Europe will leave the city of London," he told the BBC on Thursday. "There are all sorts of reasons why I think the UK will continue to be the financial lungs for Europe".
JP Morgan
"It looks like there will be more job movement than we'd hoped for", JP Morgan boss Jamie Dimon said on Wednesday.
In a downbeat assessment, Mr Dimon said the political euro zone was also at risk and may not survive.
Where staff move will depend "what the law is," he added. "We simply have to accommodate the laws of the land both in Britain and the EU, and that will determine how many jobs, and how many people, and how many things have to move."
JP Morgan - the largest US bank by market capitalisation - has previously warned that up to 4,000 staff could be moved out of the UK as a result of Brexit.
Register for free to continue reading
Registration is a free and easy way to support our truly independent journalism
By registering, you will also enjoy limited access to Premium articles, exclusive newsletters, commenting, and virtual events with our leading journalists
Already have an account? sign in
Register for free to continue reading
Registration is a free and easy way to support our truly independent journalism
By registering, you will also enjoy limited access to Premium articles, exclusive newsletters, commenting, and virtual events with our leading journalists
Already have an account? sign in
Join our new commenting forum
Join thought-provoking conversations, follow other Independent readers and see their replies