Debenhams considers closing 10 UK stores and pulling out of some international markets
The retailer also said it wanted to move around 2,000 of its staff into customer-facing roles as part of a plan which it is calling 'Fix the Basics'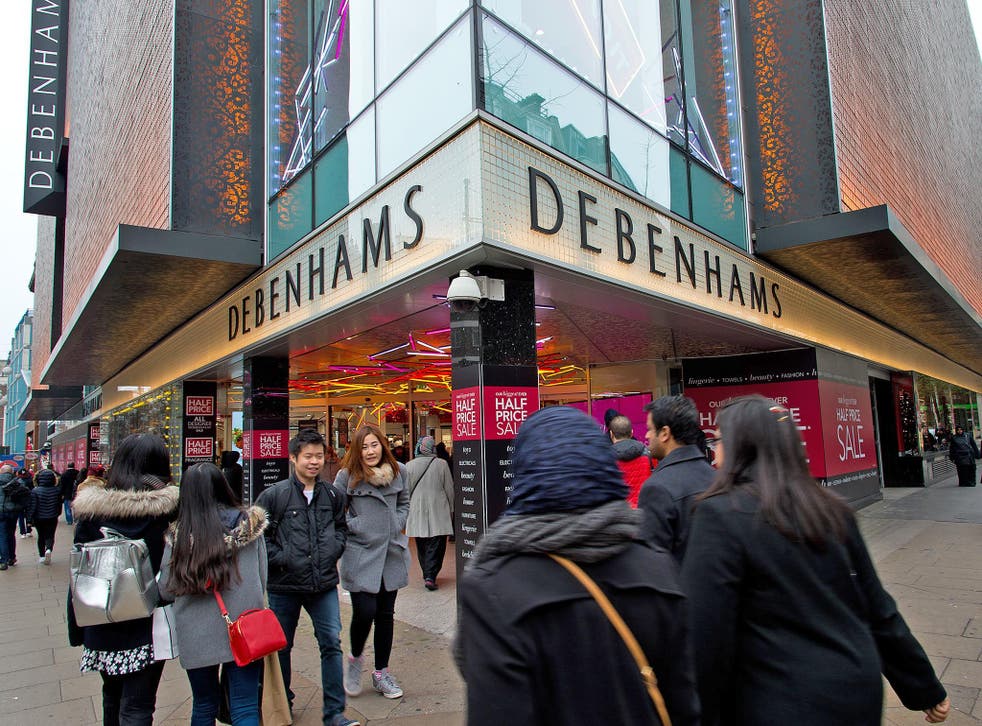 Shares in Debenhams fell more than 5 per cent on Thursday after the company reported a drop in profit and said that it was evaluating whether to close up to 10 stores and pull out of some of its international markets, as a part of its efforts to keep up with changing consumer behaviour.
The retailer said that it aims to simplify the way that people do their shopping, both online and offline, and that it wants to make more effective use of people, inventory and infrastructure.
It said it wants to move around 2,000 of its staff into customer-facing roles as part of a plan which it is calling "Fix the Basics", which also includes "decluttering" stores and replenishing stock faster.
Debenhams said that it would begin consultation on the closure of one central distribution centre and around 10 smaller regional warehousing facilities, in addition to reviewing up to 10 UK stores for closure over the next five years.
It currently has 247 stores across 27 countries but it said that it was also evaluating whether to "exit some brands and non-core international markets".
"Our customers are changing the way they shop and we are changing too," said Sergio Bucher, chief executive of Debenhams.
"If we deliver differentiated and distinctive brands, services and experiences both online and in stores, our customers will visit us more frequently and, having simplified our operations to make us more efficient, we will be able to serve them better and make better use of our resources," he added.
The announcement was made alongside Debenhams' performance update, which showed a 6.4 per cent fall in first-half profit to £87.8m.
The shares closed down 5.06 per cent at 52.5p.
Martin Lane, managing editor of price comparison web site www.money.co.uk said that the retailer still faces major headwinds.
"High-street retailers are really struggling to compete with our nations love affair of online shopping and the department store has done little to shake up its fading image," he said.
"Debenhams isn't as meaningful to the great British public as it once was and their marketing departments have their work cut out for them if they stand a chance of surviving."
Join our new commenting forum
Join thought-provoking conversations, follow other Independent readers and see their replies