Debenhams posts slight dip in sales and warns of volatile trading environment
The company, Britain's second-biggest department store operator, reported a 0.9 per cent dip in like-for-like sales in the 15 weeks to 17 June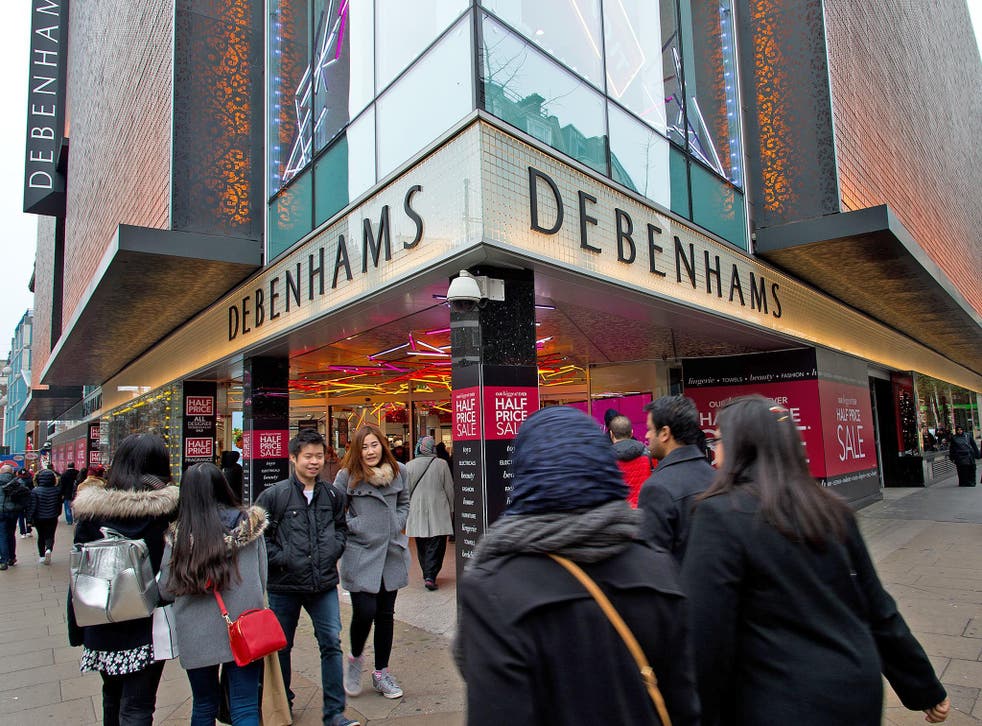 Debenhams reported a slight dip in sales for the most recent quarter and cautioned that the trading environment in Britain had become more volatile.
The company, the UK's second-biggest department store operator, reported a 0.9 per cent decline in like-for-like sales in the 15 weeks to 17 June.
It said that it still anticipated profit before tax this year would be within the range of its previous expectations, but also said that "the outcome could be towards the lower end of the current range" if current market volatility continues.
"As industry data has confirmed, May was a tough month for retailers and we continue to see volatility in trading week to week," said Sergio Bucher, chief executive of Debenhams.
But he added that a new strategy announced by the company in April, aimed at cutting costs and becoming a digital shopping destination, was on track.
During the 15-week period, Debenhams said that sales in beauty, accessories and food and drink had helped to mitigate the impact of a weaker clothing market. Food sales rose 5 per cent. Internationally, positive growth in Denmark was offset by weaker trading in the Middle East and the Republic of Ireland.
Retailers like Debenhams have battled serious headwinds in recent years, made worse by the slump in the pound since Britain's vote to leave the European Union, and Julie Palmer, a partner at consultancy Begbies Traynor, said that the latest results would likely do little to reassure shareholders.
"Although new CEO Sergio Bucher's strategic review and ambitious plans to make the group a 'social shopping' leader are starting to have a positive impact on digital sales, it's still going to take a long time to make Debenhams relevant with customers again, and drive real sales growth across the business," she said.
Register for free to continue reading
Registration is a free and easy way to support our truly independent journalism
By registering, you will also enjoy limited access to Premium articles, exclusive newsletters, commenting, and virtual events with our leading journalists
Already have an account? sign in
Join our new commenting forum
Join thought-provoking conversations, follow other Independent readers and see their replies