Deloitte pays women 43% less than men, new figures reveal
Accountancy firm publishes updated gender pay gap information this week to include partners, most of whom are men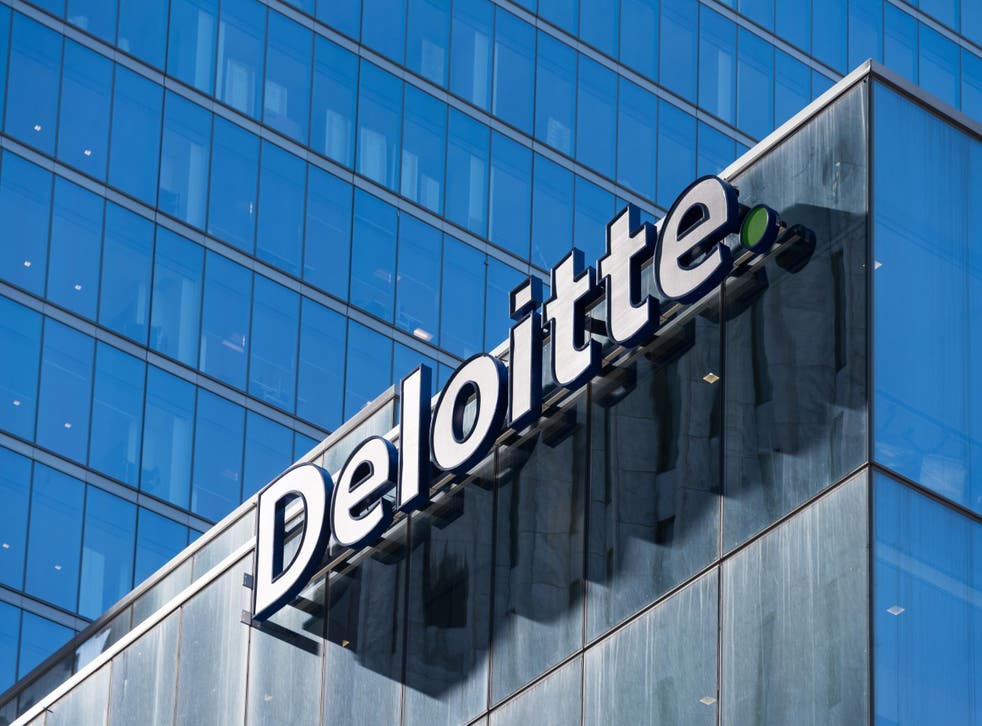 Deloitte pays women 43 per cent less on average than men, new figures have revealed.
The accountancy firm published updated gender pay gap information this week to include partners.
It is one of the wider gender pay gaps revealed by UK firms under compulsory reporting rules brought in last year. All firms with more than 250 employees must report gender pay gap figures by 4 April.
Accountancy and law firms have attracted criticism for using a loophole to report figures that do not include partners - the owners of the firm who are also the top earners.
Excluding partners, Deloitte had published a gender pay gap of 18.2 per cent in July.
It's median gender pay gap - the difference between the middle-earning mad and the middle-earning woman - is 15.2 per cent, according to the latest figures.
The 43 per cent gap in average earnings is so much larger than this because of a relatively small number of very high-earning men.
Just 19 per cent of Deloitte's partners are women, a figure the company aims to increase to 25 per cent by 2020.
David Sproul, senior partner and chief executive of Deloitte UK, said: "Our role in society means we have a responsibility to lead on critical issues such as inclusion and diversity.
"Going forward, we commit not only to publishing the data required by the gender pay legislation, but also to publishing our gender earnings gap on an annual basis."
Rival accountancy firm EY recently revealed that its gender pay gap was 38.1 per cent when partners were included, up from 14.8 per cent when it published figures excluding partners in October.
Fellow "Big Four" firms PwC and KPMG are set to publish their gender pay gap numbers in the next couple of weeks.
Join our new commenting forum
Join thought-provoking conversations, follow other Independent readers and see their replies