Deloitte UK admits to paying BAME staff on average more than 12% less than non-BAME staff
BAME employees make up just 18 per cent of the Deloitte's UK workforce but less than 5 per cent of its most senior positions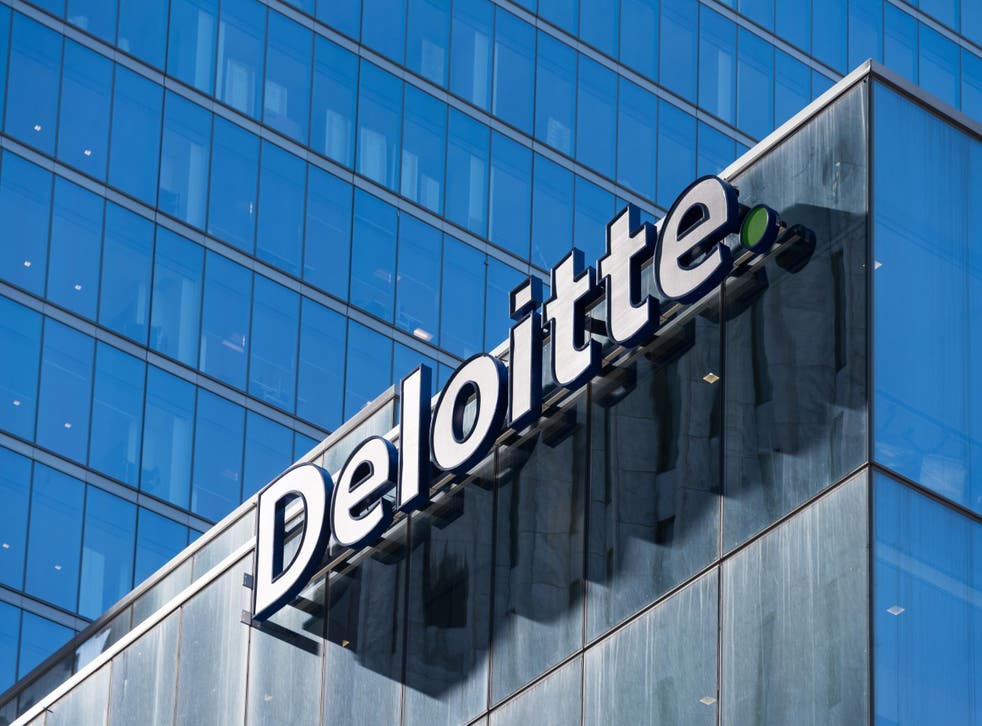 Professional services firm Deloitte has admitted to paying Black, Asian and Minority Ethnic employees in the UK 12.9 per cent less on average per hour than their non-BAME counterparts.
The company on Wednesday said that, as with the gender pay gap, the divide is due to the lower proportion of BAME employees holding the most senior positions within the firm.
BAME employees make up just 18 per cent of Deloitte's UK workforce but less than 5 per cent of its most senior positions, it said.
The median pay gap is 8.7 per cent. For bonuses, the median gap for BAME employees is 34.7 per cent and its mean gap is 41.9 per cent, Deloitte said.
​Late last year, the Government launched the Parker Review into ethnic diversity on boards across UK companies. It set out targets for each FTSE 100 board to have at least one director of colour by 2021, and each FTSE 250 board by 2024.
Deloitte – despite not being a constituent of either index – said on Wednesday that it was striving to meet those targets in the UK too.
It said that by 2021, it aims for 10 per cent of its partners to be BAME, for its executive group to have at least one BAME member, and for each of its business leadership teams to include at least one BAME member.
"Our focus on providing a culture and environment where everyone can be themselves, thrive, develop and succeed is starting to have a positive impact," said Emma Codd, managing partner for talent at Deloitte in the UK.
"While today's pay gap report demonstrates that there is still some way to go, we are fully committed to achieving the balance we should have through targeted actions alongside our continued focus on providing an inclusive culture," she added.
According to the Parker Review, back in 2016, out of 1,087 director positions in the FTSE 100, only 8 per cent were held by directors of colour.
Seven companies accounted for over one-third of directors of colour in the index of top bluechip companies, and 53 constituents did not have any directors of colour at all.
Join our new commenting forum
Join thought-provoking conversations, follow other Independent readers and see their replies