Denise Coates: UK's highest paid female boss ever who's worth more than Richard Branson
The magnate has been awarded more than 40 times the average salary of FTSE 100 chief executives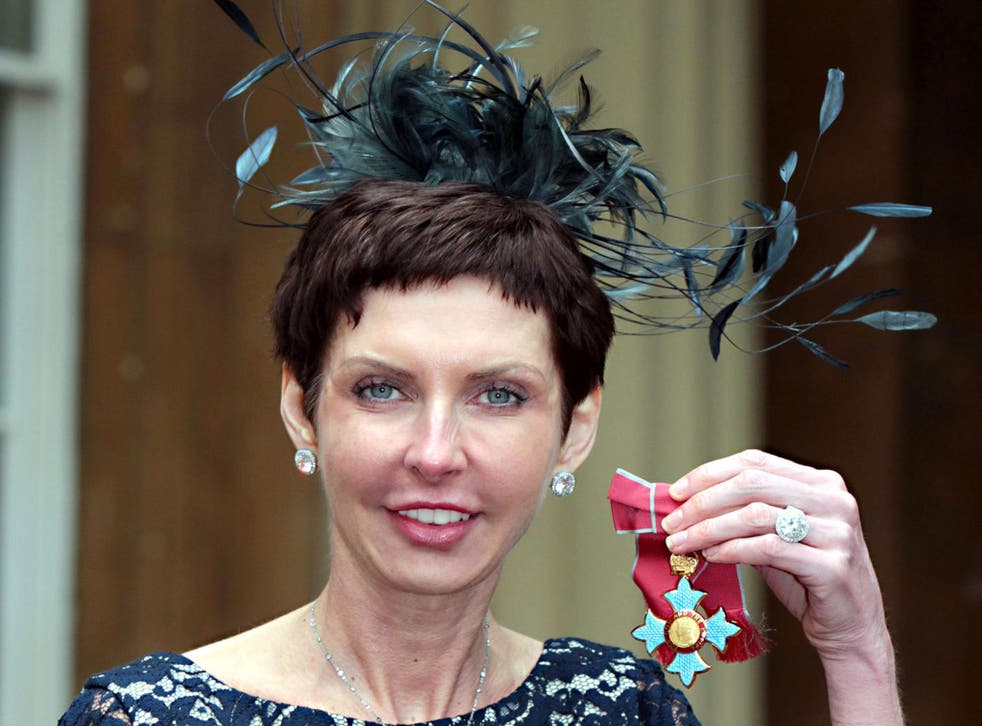 Bet365 founder Denise Coates was paid a salary of £199,305,000 along with dividend payments of £18m last year. But who is the billionaire gambling boss who amassed a multi-billion pound fortune after founding Bet365 in a Portakabin in Stoke-on-Trent?
Who is Denise Coates?
The 50-year-old billionaire began her career as a cashier in her father's betting shops, known as Provincial Racing. She graduated with a first class degree in econometrics from Sheffield University and became manager of the family business when she was 22, expanding it to almost 50 shops.
She started Bet365 – still a privately held company – from a temporary office in a Stoke car park in 2000 after reportedly buying the Bet365.com domain on eBay for $25,000 (£19,000).
"We mortgaged the betting shops and put it all into online," she said in a 2012 interview with The Guardian. "We knew the industry required big startup costs but … we gambled everything on it. We were the ultimate gamblers if you like."
The company has since become one the biggest online gambling firms in the UK as the industry has boomed. Ms Coates retains a majority stake in the company.
She was awarded a CBE in 2012 and was named one of the 100 most powerful women in the UK in 2013 Radio 4's Woman's Hour. She has become known as the "patron of the Potteries" for employing a significant number of people in Stoke, however, Bet365 moved the base for much of its gambling operations to Gibraltar in 2014. Ms Coates now lives in a farmhouse in Sandbach, a market town in Cheshire, north of Stoke.
Why has she been paid £200m?
Bet365 customers wagered £47bn last year, an increase of more than £10bn on the previous year. Revenue from gambling in the 2016-17 financial year jumped 39 per cent to a record £2.15bn, while profits from gambling were up 15 per cent to £514m.
How does this compare with other pay packets?
The average pay for the bosses of Britain's 100 largest publicly-listed companies was £4.5m last year, which was a fall of 17 per cent on the £5.4m awarded in 2015. Ms Coates has been awarded more than 40 times that sum, and more than four times last year's highest FTSE 100 salary of £48.1m for Sir Martin Sorrell, of advertising group WPP. It's also more than the £129m Taylor Swift is estimated to have earned last year.
Bet365 paid Ms Coates the equivalent of £3.8m per week, which is almost eight times more than FC Barcelona pay star player Lionel Messi, and 7,000 times the average full-time weekly earnings in the UK.
Even before the bumper £200m payment, Ms Coates and her family had £5bn in the bank, which is more than Sir Richard Branson, according to the most recent Sunday Times Rich List. Ms Coates is Britain's wealthiest self-made female billionaire with her personal fortune currently estimated at £3.06bn, according to Forbes.
Controversy
Some have expressed concern that Ms Coates' enormous salary has come at the same time as the number of people's lives hurt by gambling has risen.
Industry regulator the Gambling Commission estimates there are now 2 million people who are either problem gamblers or at risk of addiction.
A spokesperson for campaign group Fairer Gambling said on Monday: "As losses from Britain's gamblers continue to spiral out of control, so has executive pay. The entire gambling industry donated just £8m to research, education and treatment last year. If these companies can afford to pay their executives millions of pounds a year, there is no excuse for such chronically underfunded treatment services."
Coates said in a statement to shareholders that Bet365 was "committed to developing an evidence-based approach to responsible gambling".
"To this end, the group continues to work with research partners on a number of projects to improve its methods of identifying harmful play and deliver more effective harm-minimisation interventions," she said
"The group is assured that its efforts over the past year will continue to evolve over the coming months, and will make further progress in the prevention and minimisation of gambling-related harm."
Register for free to continue reading
Registration is a free and easy way to support our truly independent journalism
By registering, you will also enjoy limited access to Premium articles, exclusive newsletters, commenting, and virtual events with our leading journalists
Already have an account? sign in
Register for free to continue reading
Registration is a free and easy way to support our truly independent journalism
By registering, you will also enjoy limited access to Premium articles, exclusive newsletters, commenting, and virtual events with our leading journalists
Already have an account? sign in
Join our new commenting forum
Join thought-provoking conversations, follow other Independent readers and see their replies