Deutsche Bank and UBS bankers dodged £135m in taxes on their bonuses with unlawful scheme, Supreme Court rules
'This is an important victory and confirmation from the UK's highest court that tax avoidance is simply unacceptable'
David Connett
Thursday 10 March 2016 01:21 Comments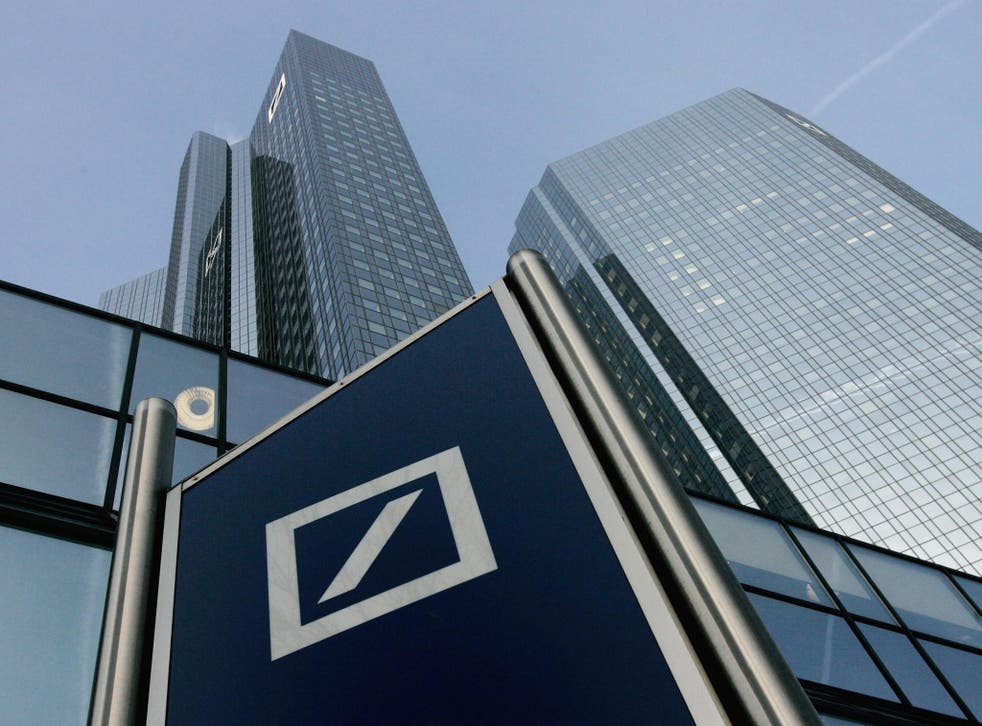 The UK Supreme Court has ruled a "contrived" scheme used by Deutsche Bank and UBS to allow the firms and their bankers to escape £135m in tax on bonuses was unlawful.
The arrangement, which dates back to 2004, was challenged by the UK's tax authority in the courts. Under the schemes, the banks decided to award discretionary bonuses to their employees, but rather than pay the bonuses directly, they used the bonus amounts to pay for redeemable shares in specially set up offshore companies. The shares were then awarded to the employees in place of bonuses.
Conditions were attached to them which meant they could be forfeit if something happened. thus allowing them to qualify for tax exemption. The UBS conditions were an unlikely specified rise in the FTSE 100 within a three-week period. Deutsche Bank imposed a forfeit condition involving the employee's dismissal for misconduct or voluntary resignation within a six-week period. Once the conditions were correctly observed, employees could redeem the shares for cash.
The banks hoped employees would benefit from an income tax break. The Supreme Court said Parliament had not intended the tax exemption to be used in this fashion. Lord Reed, Justice of the Supreme Court, described the conditions as "completely arbitrary" with "no business or commercial rationale".
A spokesman for Deutsche Bank said all tax and national insurance relating to the scheme had already been paid. UBS said it was disappointed by the ruling.
Treasury minister David Gauke said yesterday: "This is an important victory and confirmation from the UK's highest court that tax avoidance is simply unacceptable."
Register for free to continue reading
Registration is a free and easy way to support our truly independent journalism
By registering, you will also enjoy limited access to Premium articles, exclusive newsletters, commenting, and virtual events with our leading journalists
Already have an account? sign in
Join our new commenting forum
Join thought-provoking conversations, follow other Independent readers and see their replies