Deutsche Bank staff flagged suspicious Trump and Kushner transactions, report claims
Money laundering experts allegedly raised concerns about transfers involving entities linked to US president and son-in-law in 2016 and 2017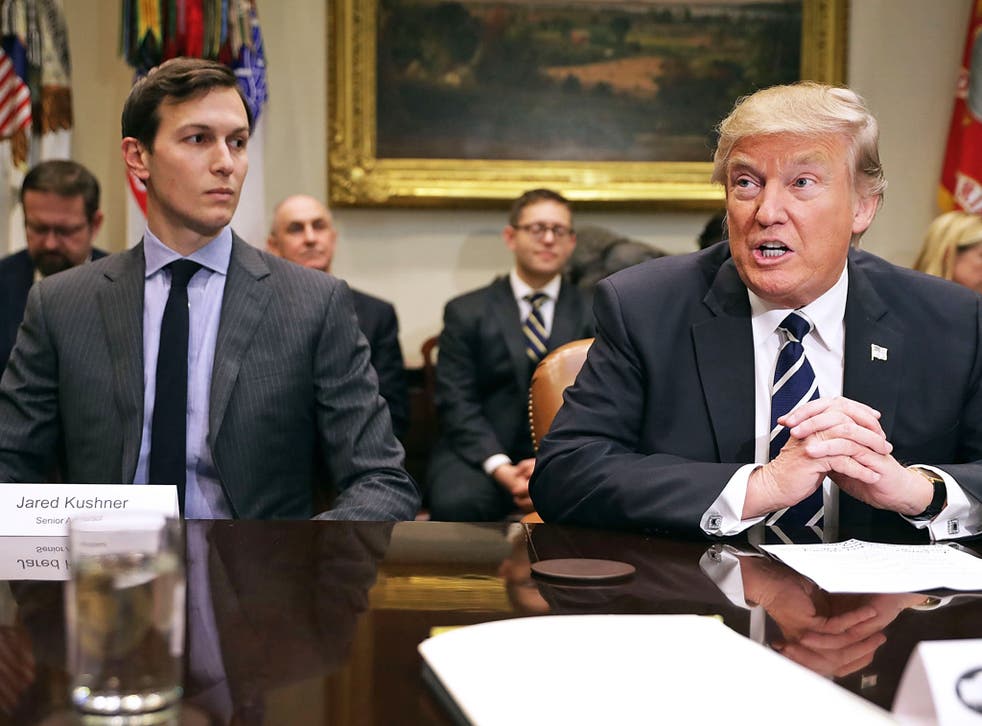 Financial crime specialists at Deutsche Bank flagged multiple transactions involving US President Donald Trump and his son-in-law Jared Kushner in 2016 and 2017, according to the New York Times.
Staff recommended that so-called suspicious activity reports be filed with the US Treasury Department, but bank executives rejected their advice, the newspaper reported on Sunday.
Deutsche Bank denied that any reports had been blocked. "At no time was an investigator prevented from escalating activity identified as potentially suspicious," a spokesperson said in a statement on Monday.
"Furthermore, suggestion that anyone was reassigned or fired in an effort to quash concerns relating to any client is categorically false."
A spokesperson for Kushner Companies said: "Allegations regarding Deutsche Bank's relationship with Kushner Companies which involved money laundering is completely made up and totally false."
Biggest business scandals in pictures

Show all 20
Citing five current and former Deutsche Bank employees, the New York Times reported that the transactions, some of which involved Mr Trump's charitable foundation, set off automatic alerts about potential illicit activity.
The NYT report said some transactions involved money being transferred back and forth between foreign entities and individuals, a potential red flag for money laundering.
Former employees of Deutsche Bank told the newspaper that the decision not to report the transactions reflected a focus on protecting relationships with important clients.
"We have increased our anti-financial-crime staff and enhanced our controls in recent years and take compliance with the AML/BSA laws very seriously," Deutsche Bank said in its statement.
Deutsche Bank has faced increased scrutiny for around $2bn it lent to Mr Trump and his businesses.
After a series of bankruptcies and defaults, Mr Trump had struggled to raise funds from some other lenders.
Mr Trump fired back on Monday, tweeting that the story was "phony" and "WRONG!"
"When you don't need or want money, you don't need or want banks," the president said.
"Banks have always been available to me, they want to make money. Fake Media only says this to disparage, and always uses unnamed sources (because their sources don't even exist)......"
He described Deutsche Bank as "very good and highly professional to deal with".
Representatives for the Trump Organisation said that the company had no knowledge of any transactions being flagged by Deutsche Bank.
The NYT story cited a former Deutsche Bank employee, Tammy McFadden, who said she was removed from her role last year after raising concerns about the bank's conduct.
She has since filed complaints with the Securities and Exchange Commission and other regulators.
Register for free to continue reading
Registration is a free and easy way to support our truly independent journalism
By registering, you will also enjoy limited access to Premium articles, exclusive newsletters, commenting, and virtual events with our leading journalists
Already have an account? sign in
Register for free to continue reading
Registration is a free and easy way to support our truly independent journalism
By registering, you will also enjoy limited access to Premium articles, exclusive newsletters, commenting, and virtual events with our leading journalists
Already have an account? sign in
Join our new commenting forum
Join thought-provoking conversations, follow other Independent readers and see their replies