Disappointed customers expose cheap clothing 'scams' by sharing online shopping nightmares
Online shoppers are taking a stand against 'misleading' website images by sharing photos of their disappointing purchases
Katie Forster
Monday 13 November 2017 09:48 Comments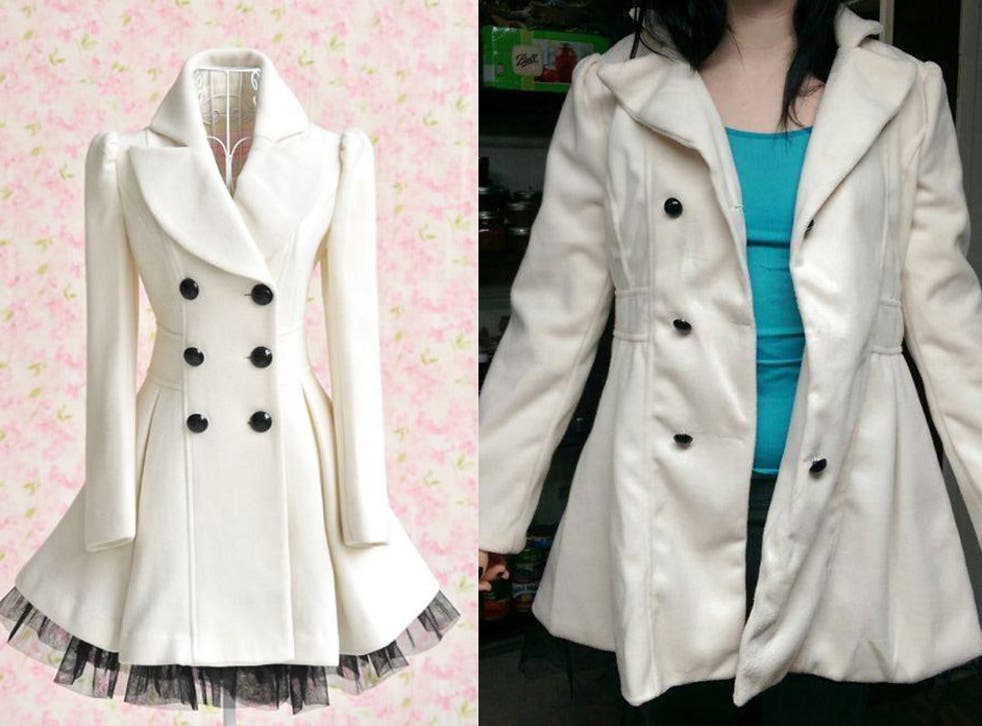 Online shoppers have been sharing pictures on Facebook which highlight discrepancies in quality - and sometimes design - between clothes advertised online and the product which arrives in the post.
Some even say that they are being short-changed by online retailers offering clothes at absurdly low prices.
The photos have been posted on a number of Facebook groups that appear to take a stand against the low-cost apparel websites, which are often based in China and heavily promoted on social networks.
If the pictures are to be believed, some shop websites are taking huge liberties when advertising their clothing online, leading to disappointment among their customers.
Complaints about cheap synthetic fabrics, shoddy decorative designs and inaccurate sizing abound on groups with names such as 'Knock Off Nightmares' and others which name and shame particular websites.
These "sketchy" retailers operate under names such as RoseGal, Rose Wholesale, DressLily and FashionMia, and according to a recent Buzzfeed investigation, at least eight of them are connected to a single Chinese e-commerce company.
The company, called ShenZhen Global Egrow E-Commerce Co., allegedly made about $200 million in sales in 2014.
The Independent has reached out to the four retailers named above for comment.
Register for free to continue reading
Registration is a free and easy way to support our truly independent journalism
By registering, you will also enjoy limited access to Premium articles, exclusive newsletters, commenting, and virtual events with our leading journalists
Already have an account? sign in
Join our new commenting forum
Join thought-provoking conversations, follow other Independent readers and see their replies