Dixons Carphone is showing how retailers can fight back against Amazon
Company has boosted its market share by first matching Amazon on price across almost all categories, then redesigning stores to lure shoppers and sell them supplementary services
Sam Chambers
Monday 03 July 2017 10:00 Comments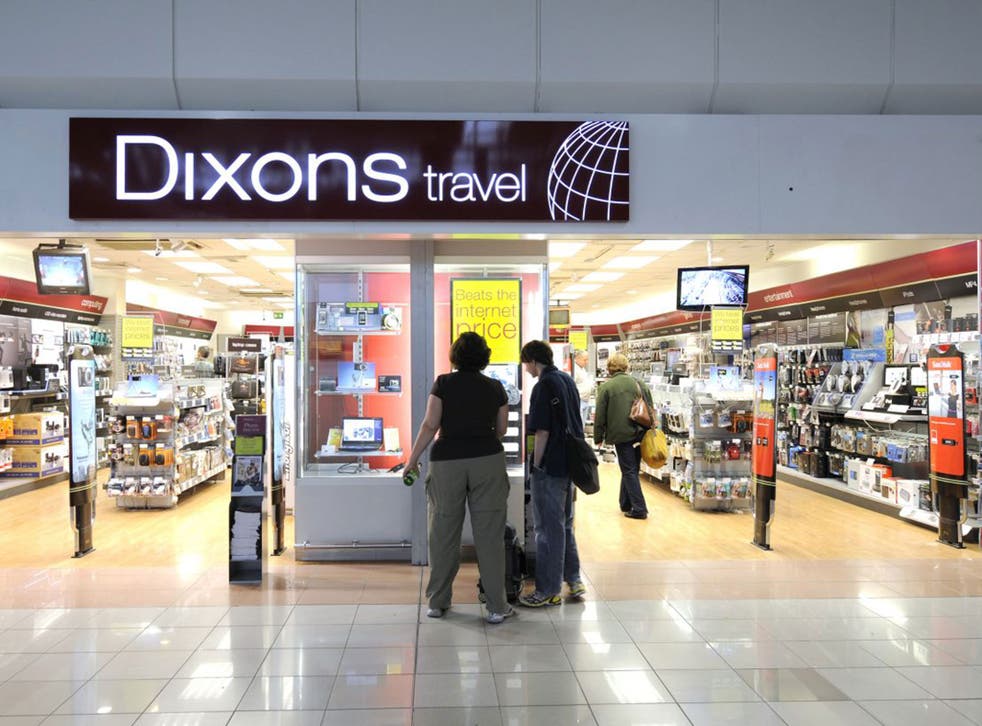 As Amazon moves deeper into the grocery and fashion industries, the companies in its cross hairs could look to the UK for a lesson in how to handle an incursion from the Seattle-based giant.
Dixons Carphone, Britain's largest consumer-electronics retailer, has thrived in an area where Amazon's presence is long established. Selling an array of products from mobile phones to dishwashers, the company has boosted its market share by first matching Amazon on price across almost all categories, then redesigning stores to lure shoppers and sell them supplementary services.
"In a sense we're lucky because we were one of the first sectors to catch the Amazon virus," chief executive Seb James said at a press conference on Wednesday. "Many died and we survived, and we think we're now somewhat inoculated."
For retailers, the fear of Amazon has never been stronger. The online giant's move into bricks-and-mortar retailing with the $13.7bn acquisition of Whole Foods Market wiped $17bn off the value of Wal-Mart in a single day. The introduction of Prime Wardrobe the following week, a service which lets customers try on items at home before they buy them, spooked investors in companies from Macy's to Zalando.
In the case of Dixons Carphone, trying to keep up with Amazon has been an everyday business since the company was formed in a 2014 merger, a deal that was partly a response to the growing threat of the online giant. As rivals such as the Comet chain have perished, Dixons Carphone has built an unblemished record of domestic sales growth.
"Amazon have seen off the runts of the litter, but it's not easy for them now as those that are left are formidable competitors," said Bryan Roberts, an analyst at TCC Global.
Dixons Carphone has a dedicated team that monitors more than 100,000 competitor prices and with Amazon making changes frequently, members run checks several times a day.
Store employees are equipped with tablets to show how prices stack up against rivals to help convince shoppers that buying online isn't cheaper. Customers are shown that products such as £659 Sonos wireless soundbars and £139 Beats by Dr Dre wireless earphones can't be bought elsewhere for less.
"Once you eliminate the price differential there's little incentive for customers to look at a product in the store, then leave and order it from Amazon," UBS analyst Andy Hughes said.
Price Matching
A similar strategy is being pursued by Dixons Carphone's US peer Best Buy. Price cuts and cost reductions have helped the U.S. retailer's online sales growth outpace Amazon's, according to Bloomberg Intelligence.
To offset the damage that matching Amazon's prices does to already thin profit margins, Dixons Carphone has introduced supplementary services such as mobile-phone screen repairs and paid-for tutorials that teach customers how to use their new laptops or digital cameras. These add-ons accounted for more than half its 4.1 per cent operating margin last year.
Nespresso Bars
Dixons Carphone's refitted stores seek to offer a more engaging shopping experience, with Nespresso bars sitting alongside headphone testing areas. Suppliers likes Apple Inc. and vacuum-cleaner maker Dyson have deployed their own staff in the outlets to explain their latest gadgets to potential customers, and help fund store refurbishments.
Business news: In pictures

Show all 13
The retailer's progress has not been recognized by investors of late: its shares have lost almost a third of their value since the UK voted last year to leave the European Union. The discretionary nature of the company's products potentially leaves it vulnerable to a spending slowdown as disposable incomes are squeezed. GfK's index of UK consumer confidence fell to its lowest in a year in June.
James said last week that business remains robust, as the company reported earnings that beat estimates. The retailer remains alive to the prevailing risks, he also said, the same advice he offers those facing up to Amazon.
"For sectors like food and fashion, where the Amazon disease has spread, the key is don't ignore it," James said. "If you're a fashion retailer you might be thinking customers will always want to go to shops to try something on but customer behavior can change rapidly."
Bloomberg
Register for free to continue reading
Registration is a free and easy way to support our truly independent journalism
By registering, you will also enjoy limited access to Premium articles, exclusive newsletters, commenting, and virtual events with our leading journalists
Already have an account? sign in
Join our new commenting forum
Join thought-provoking conversations, follow other Independent readers and see their replies