Domino's profits boosted by chocolate pizza and new stores
CEO David Wild said 'innovations' including the Lotta-Chocca pizza – a dough base with melted chocolate on top – had helped to support performance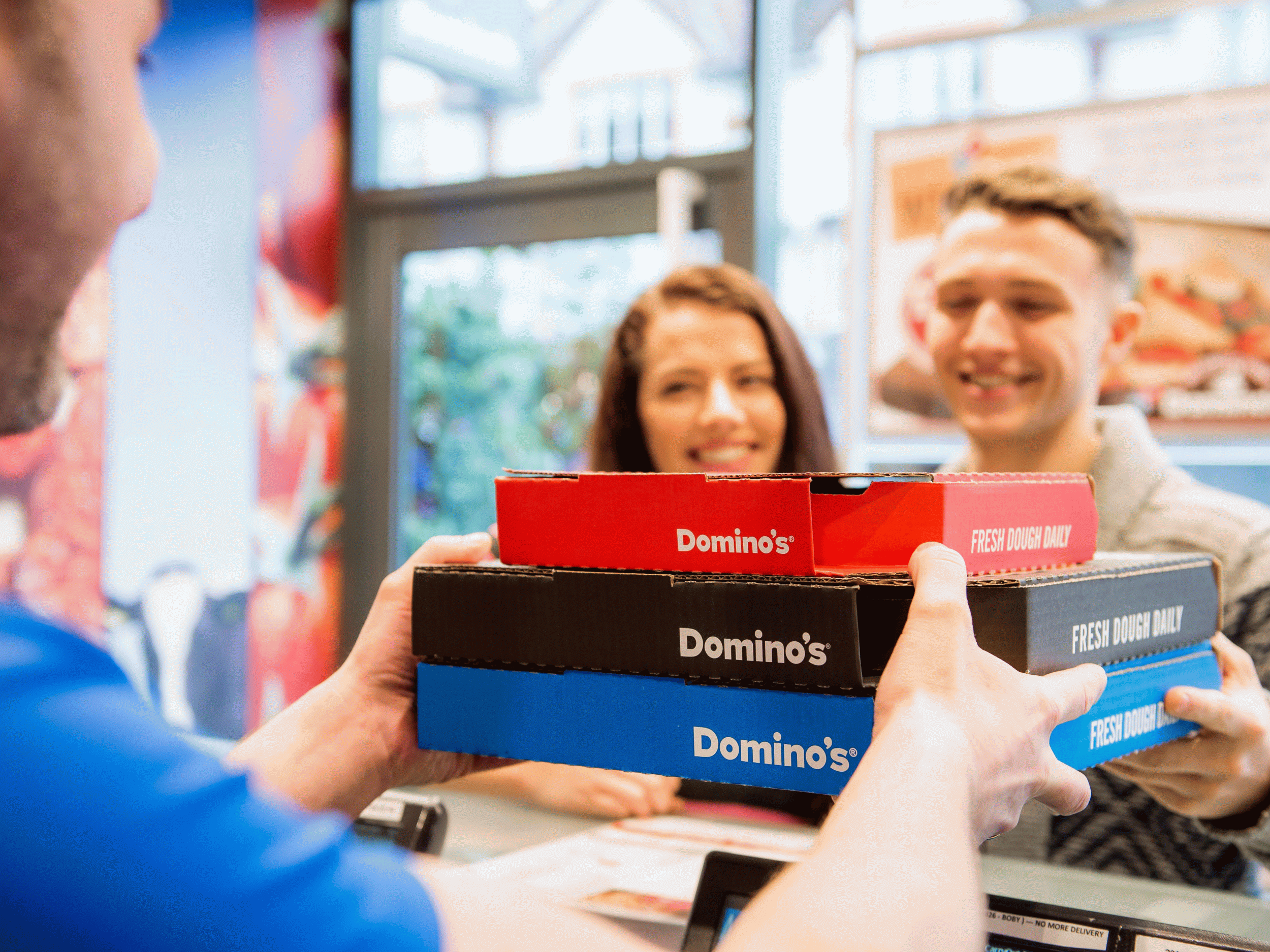 Domino's recorded a more than 9 per cent increase in profit for the six months to the end of June, helped by the launch of a chocolate-covered pizza and the opening of 40 new stores – despite deep economic uncertainty.
The UK's biggest pizza chain said on Tuesday that underlying profit before tax rose to £44.6m in the 26-week period, and that earnings per share rose by just under 10 per cent.
"The first half of 2017 has been another period of good progress for Domino's Pizza Group, despite a more uncertain UK economic environment," said chief executive officer David Wild.
He said that the group had opened 40 new stores in the UK during the period enabling it to raise it expectation for store openings for the whole year from 80 to 90. He said that the group sould shortly be opening its one thousandth British unit.
Mr Wild said that "innovations" including Domino's "Lotta-Chocca pizza" – a dough base with melted chocolate on top – had helped to support performance. It also announced that it was launching Amazon Echo voice ordering on Tuesday, and that – following asuccessful trial – it would be rolling out GPS tracking, "which will enable customers to track their delivery and help franchisees with labour management".
"This autumn, we'll invest around £4m to improve customer value, supported by a bold new advertising campaign," the CEO added.
Domino's said that online sales rose 11.5 per cent for the period and now account for 75 per cent of total sales. It also said that a new supply chain centre in Warrington was due to open in the first quarter of 2018 to deliver additional capacity.
"Whilst we acknowledge that our UK consumers are currently more cautious about the economic outlook, we're focussing on growth investment with our franchisees; boosting marketing; improving customer engagement and enhancing our leading position in food delivery," Mr Wild said.
Register for free to continue reading
Registration is a free and easy way to support our truly independent journalism
By registering, you will also enjoy limited access to Premium articles, exclusive newsletters, commenting, and virtual events with our leading journalists
Already have an account? sign in
Register for free to continue reading
Registration is a free and easy way to support our truly independent journalism
By registering, you will also enjoy limited access to Premium articles, exclusive newsletters, commenting, and virtual events with our leading journalists
Already have an account? sign in
Join our new commenting forum
Join thought-provoking conversations, follow other Independent readers and see their replies