Donald Trump's 'fake news' attacks on New York Times have sent its subscriptions 'through the roof'
President's attacks on mainstream media have been good for the newspaper - 'Every time he tweets it drives subscriptions wildly', says Times executive editor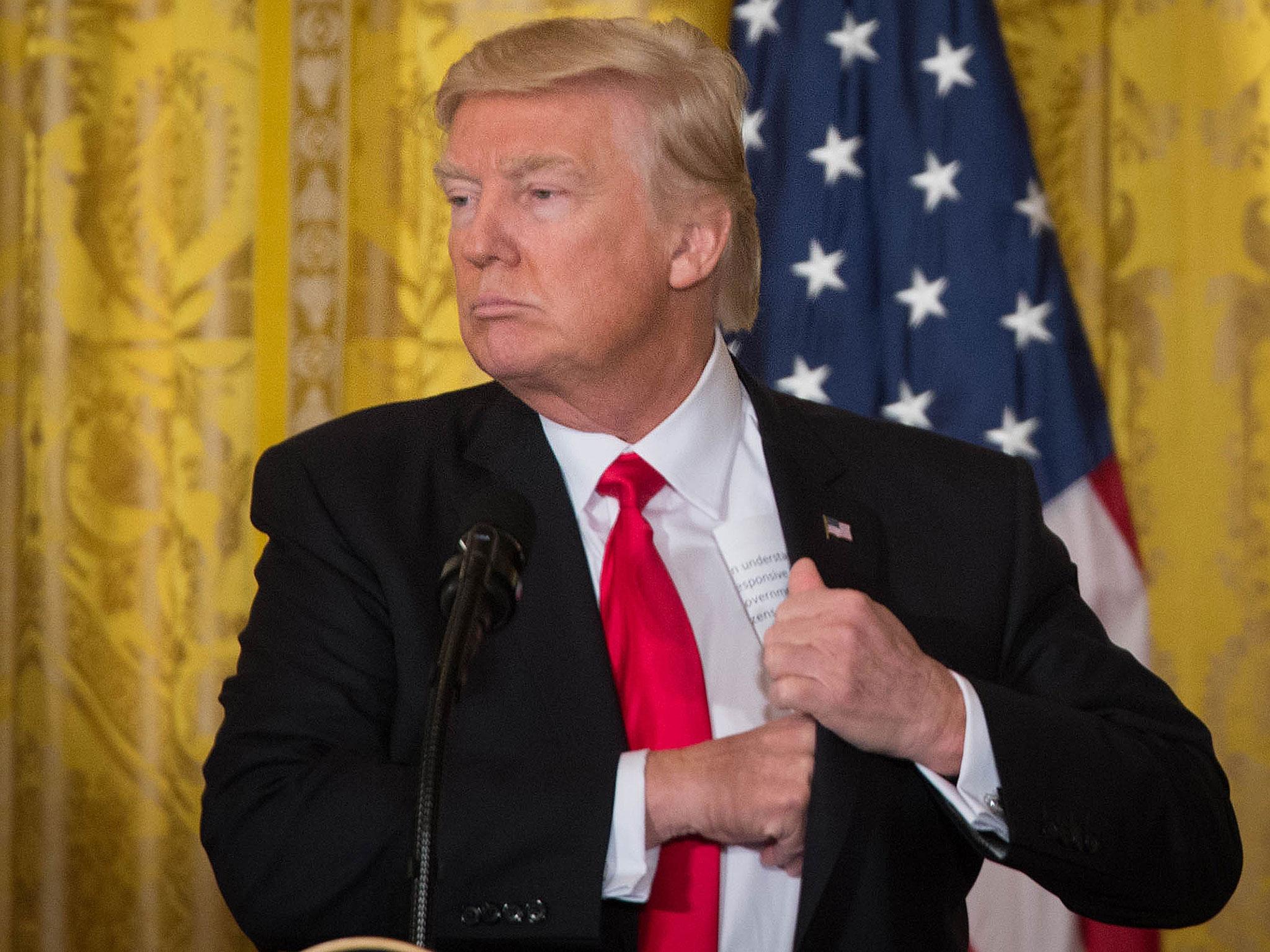 President Donald Trump's repeated attacks on the mainstream media have sent New York Times subscriptions "through the roof", the newspaper's executive editor has claimed.
The combative President has repeatedly railed against journalists who have questioned policies and statements coming from his administration.
In a barrage of tweets and angry responses at White House press conferences he has derided members of the press as being guilty of peddling "fake news".
The New York Times, which the President described as "failing" in a Tweet on Sunday, has come in for particularly harsh criticism.
But the newspaper's executive editor Dean Baquet told CNN: "Trump is the best thing to happen to the Times' subscription strategy. Every time he tweets it drives subscriptions wildly."
He added: "Our digital subscriptions are through the roof, our print subscriptions are up."
"If you look at the pattern of the president's tweets, they're actually designed to minimise the institutions who are charged with holding him accountable, and I think that's dangerous," he said.
The controversial orders Donald Trump has already issued
Show all 9
"In an administration that has expressed so much distaste for the press and so much distaste for our role, are you surprised that some of the people who want to criticise the administration want to do it without their names attached?" Mr Baquet said. "I'm not."
He added, "He's been an anonymous source throughout his career, especially when it helped him and when it burnished his reputation," Mr Baquet said.
The New York Times screened its first television advert in eight years during the Oscars on Sunday, hitting back at Donald Trump over "fake news".
The newspaper aired a 30-second clip, entirely in black and white flashing a series of conflicting statements, and voices taken from news broadcasts, which all start with the three words: "The truth is."
"The truth is the media is dishonest," reads one statement, in a clear reference to Donald Trump.
It finishes with the statements: "The truth is hard to find, the truth is hard to know, the truth is more important now than ever."
Join our commenting forum
Join thought-provoking conversations, follow other Independent readers and see their replies