Donald Trump reiterates vow to give Dodd-Frank banking law 'major haircut'
'We're going to do a very major haircut on Dodd-Frank. We want strong restrictions, we want strong regulation,' Mr Trump said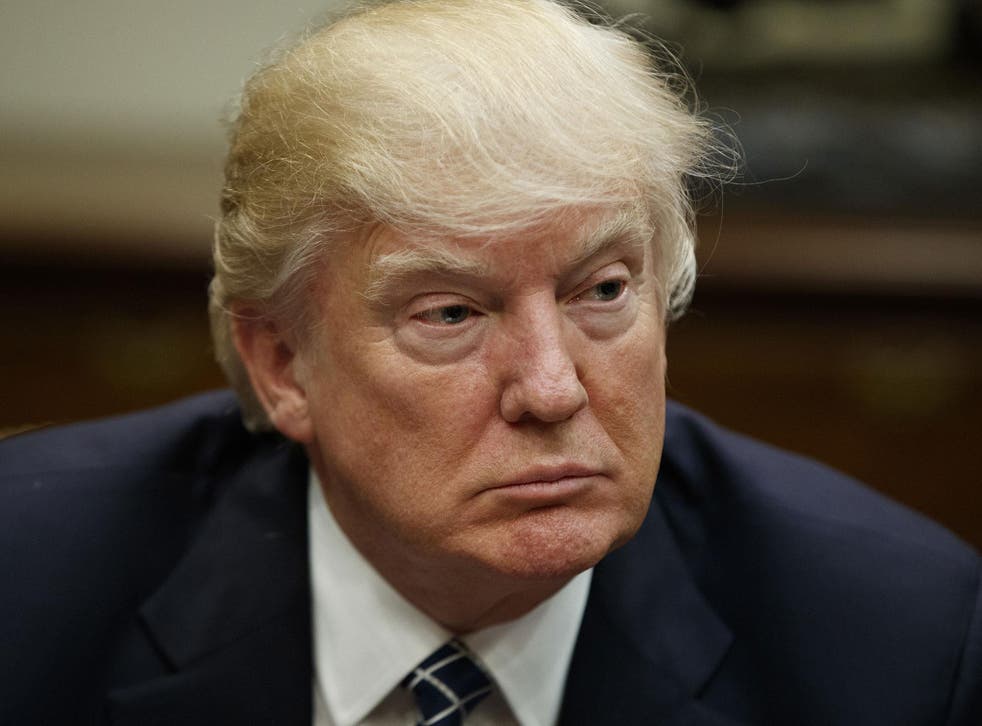 Donald Trump has reiterated his promise to slash key elements of US banking legislation that were introduced after the financial crisis.
Speaking on Tuesday, the American President said that his administration is working on changes to the 2010 Dodd-Frank Act that he says will make it easier for banks to loan money.
The act was introduced in response to the last financial crisis and was broadly considered the most comprehensive set of financial regulatory reform measures implemented since the Great Depression to stop financial institutions from being reckless.
"We're going to be coming out with some very strong – far beyond recommendations – we're going to be doing things that are going to be very good for the banking industry so that the banks can loan money to people who need it," Mr Trump told a meeting with business leaders, according to Reuters.
"We're going to do a very major haircut on Dodd-Frank. We want strong restrictions, we want strong regulation. But not regulation that makes it impossible for the banks to loan to people that are going to create jobs," he added.
During his campaign, Mr Trump implied that he thinks getting rid of – or at least dramatically reforming – the Dodd-Frank Act will encourage economic growth and create jobs.
The President's latest remarks were echoed by Jamie Dimon, the chairman and chief executive of JPMorgan Chase.
In his annual letter to shareholders, Mr Dimon this week wrote: "We believe (and many studies show) that poorly conceived and uncoordinated regulations have damaged our economy, inhibiting growth and jobs – and this has hurt the average American.
"We are not looking to throw out the entirety of Dodd-Frank or other rules (many of which were not specifically prescribed in Dodd-Frank). It is, however, appropriate to open up the rulebook in the light of day and rework the rules and regulations that don't work well or are unnecessary."
The controversial orders Donald Trump has already issued

Show all 9
Many experts say that Dodd-Frank is inadequate and has not achieved what it was designed to. It has not successfully led to the split up of many banks that are arguably too big to fail.
But there is also a strong feeling that it is better than nothing. It has stopped many of the biggest players in the industry from making massive, risky bets that could go dramatically wrong and cost billions. And it has tightened up consumer protection.
Join our new commenting forum
Join thought-provoking conversations, follow other Independent readers and see their replies