Toronto hotel is paying millions so it can stop using Donald Trump's name
The hotel will likely be operated under Marriott International's St. Regis brand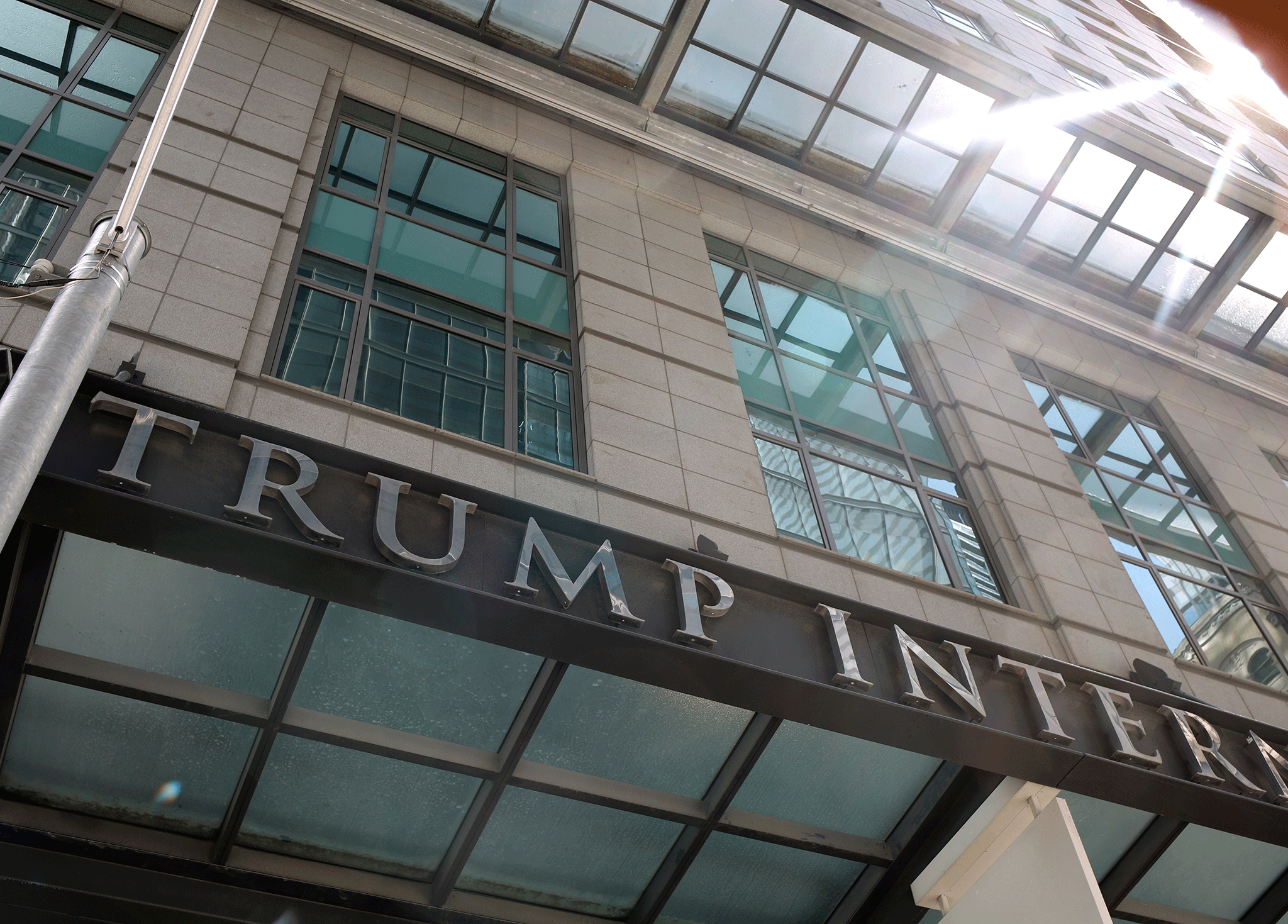 Donald Trump's business will be paid millions of dollars to release the owner of a Toronto hotel complex from using his name.
JCF Capital ULC, the closely held US firm that owns the Trump International Hotel & Tower in the city's downtown business district, reached a buyout deal to exit the contracts with the Trump Organisation's hotel unit, the companies said on Tuesday in a statement. While no breakup fee was disclosed, the amount was at least $6m, according to a person with knowledge of the matter. Signage may be removed from the 65-story tower as soon as 1 August, said the person, who asked not to be identified discussing confidential details.
The hotel will likely be operated under Marriott International's St. Regis brand, people familiar with the plan said earlier this month.
The agreement to remove the the US president's brand marks the first step toward revamping the property, which has faced a history of construction delays and lawsuits. Most recently, it's been a site for protests against Mr Trump's comments disparaging women, Mexicans and Muslims, even though his company has no ownership stake in the property.
JCF Capital acquired the tower with the Trump brand and agreements in place last year from former owner Talon International, the developer run by Russian-Canadian billionaire Alex Shnaider. Since then, JCF has been in talks with hotel chains and the Trump Organization to complete an operating plan.
The tower was a tough sell under its Trump name: Talon struggled to sell the building after defaulting on its 2007 loan, and when JCF Capital acquired the loan on the property from lender Raiffeisen Bank International AG and launched a sale process for the building, it garnered no bids aside from its own.
The Trump brand, traditionally associated with luxurious properties in major cities and resort towns, is also undergoing change. A line of hotels called Scion aimed at younger customers was announced last year, and another, American Idea, was launched this month for smaller markets, with the first three planned for Mississippi.
Thousands march against Donald Trump in LGBT rights parade

Show all 8
While Trump has resigned from any roles in his companies, he's not divested his ownership stakes. His interests were placed in a trust overseen by an independent ethics officer and managed by Trump's sons Eric and Don Jr., along with Trump Organisation chief financial officer Allen Weisselberg. The president is the beneficiary of that trust.
Bloomberg
Join our new commenting forum
Join thought-provoking conversations, follow other Independent readers and see their replies