Donald Trump threatens US-China trade war over steel dumping
'They're dumping steel and destroying our steel industry, they've been doing it for decades, and I'm stopping it. It'll stop,' the US President said
Ayesha Rascoe
Friday 14 July 2017 08:57 Comments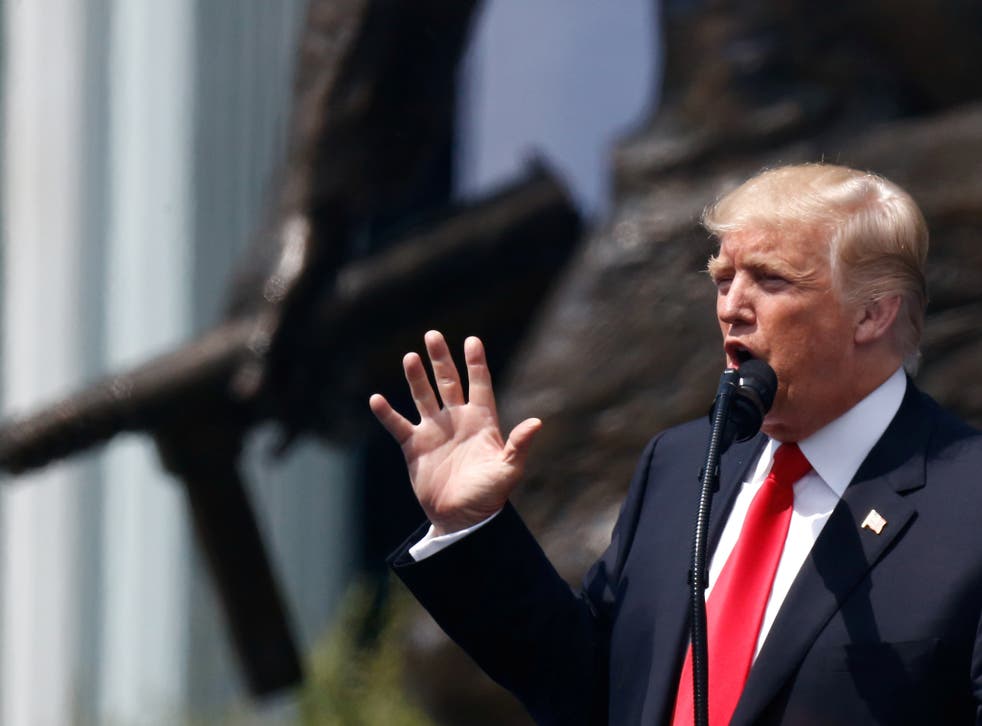 US President Donald Trump said he is considering quotas and tariffs to deal with the "big problem" of steel dumping from China and others.
"They're dumping steel and destroying our steel industry, they've been doing it for decades, and I'm stopping it. It'll stop," he told reporters on Air Force One during a flight from the United States to France.
"There are two ways: quotas and tariffs. Maybe I'll do both," he said.
Steel stocks rallied on the news, recovering some of the year-to-date declines in the sector.
The S&P 1500 steel sector index added as much as 3 per cent shortly after Trump's remarks. The index rallied nearly 40 per cent in the weeks following the 8 November election, but so far this year it was down 6.6 percent at Wednesday
On Thursday, the VanEck Vectors steel exchange-traded fund rose 0.6 per cent after being down 1 percent before Trump's remarks. AK Steel shares gained 7.9 per cent, Nucor gained 2.6 per cent and US Steel added 4.0 per cent.
Trump's action on steel is a part of a campaign pledge he made to help revive US manufacturing. The administration's decision on steel could be unveiled in the coming weeks.
Donald Trump's international Presidential trips

Show all 22
Mr Trump also said he would invite Russian President Vladimir Putin to the White House.
"I don't think this is the right time, but the answer is yes, I would," Trump said when asked if he would extend such an invitation to the Russian leader.
Reuters
Register for free to continue reading
Registration is a free and easy way to support our truly independent journalism
By registering, you will also enjoy limited access to Premium articles, exclusive newsletters, commenting, and virtual events with our leading journalists
Already have an account? sign in
Register for free to continue reading
Registration is a free and easy way to support our truly independent journalism
By registering, you will also enjoy limited access to Premium articles, exclusive newsletters, commenting, and virtual events with our leading journalists
Already have an account? sign in
Join our new commenting forum
Join thought-provoking conversations, follow other Independent readers and see their replies