Diabetic DPD driver dies after being fined by courier company for taking day off to visit doctor
Don Lane had worked for the delivery firm as a courier for almost two decades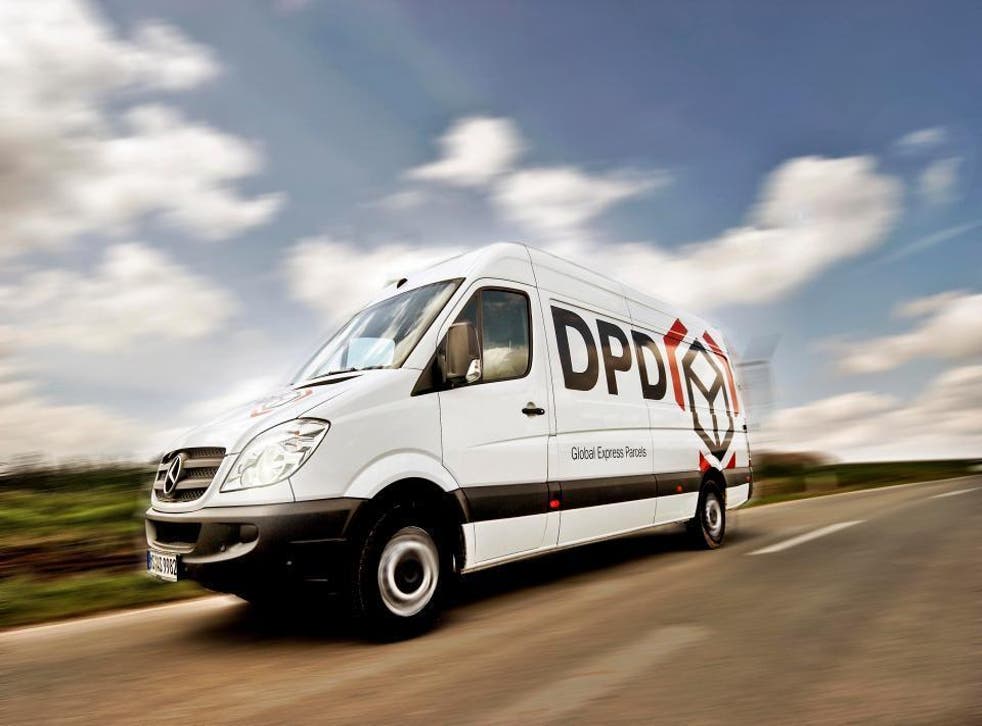 A diabetic courier driver fined £150 by DPD for not working because he had to attend a doctor's appointment, has died from the disease.
Don Lane had worked for the delivery firm as a courier for almost two decades at its Bournemouth depot.
Mr Lane's widow, Ruth, told the Guardian that her husband had missed a number of appointments for his diabetes because he feared being hit with financial penalties by DPD.
He had once collapsed into a diabetic coma while on his delivery round.
DPD fined him in July after he visited a specialist about eye damage caused by diabetes. He then worked through illness during the busy Christmas period before collapsing again in late December and dying on 4 January.
Labour MP Frank Field, chair of the commons work and pensions select committee, said, "This awful loss of life represents a new low for the gig economy".
"How can modern Britain allow workers who are dedicated to their job to be driven to an early grave by such appalling exploitation?" Mr Field asked.
DPD treats many of its drivers as "franchisees", meaning they do not receive sick pay or holiday pay. If they cannot attend a shift they must find a someone to do it instead of them or face a £150 penalty.
Mr Field said DPD had been told repeatedly that its "punitive regime" was "totally unjust" particularly because the company labels workers as self-employed.
"Such mistreatment of workers smacks of sweated labour from the Victorian era," he said.
"The urgent task now facing the Prime Minister is to introduce legislation to protect this small army of workers at the bottom of the pile, as the Select Committee recommended several months ago, who are being so badly exploited.'
DPD said in statement that it was "devastated" by the news of Mr Lane's death. It said self-employed couriers are contracted to provide a service and they can provide a substitute if they cannot carry out the job.
"Don was aware of the need to provide a substitute and used a substitute on a number of occasions," the company said, adding that it would always try to reallocate the route if a substitute could not be found.
Business news: In pictures

Show all 13
Maggie Dewhurst, a cycle courier and IWGB union vice-president, described DPD's attitude and management practices as "unnecessary, callous and unforgivable".
"It is time to end the fines, fees and charges imposed on workers by the companies they work for. In any other circumstance, extorting £150 from someone would be illegal and would be reported to the Police," she added.
Financial penalties like the ones incurred by Mr Lane are common in the gig economy, she said.
"Sometimes they're manageable, and at other times they have far reaching and serious consequences.
"Steps should be taken immediately to make such fines illegal. Bosses should not be allowed to implement abusive penalty systems and workers should be able to keep every penny they make."
Register for free to continue reading
Registration is a free and easy way to support our truly independent journalism
By registering, you will also enjoy limited access to Premium articles, exclusive newsletters, commenting, and virtual events with our leading journalists
Already have an account? sign in
Register for free to continue reading
Registration is a free and easy way to support our truly independent journalism
By registering, you will also enjoy limited access to Premium articles, exclusive newsletters, commenting, and virtual events with our leading journalists
Already have an account? sign in
Join our new commenting forum
Join thought-provoking conversations, follow other Independent readers and see their replies