DraftKings: US betting firm granted UK licence despite insider-trading scandal
Exclusive: The company is facing allegations that, along with a rival, its employees inadvertently released data to win cash windfalls on each other's sites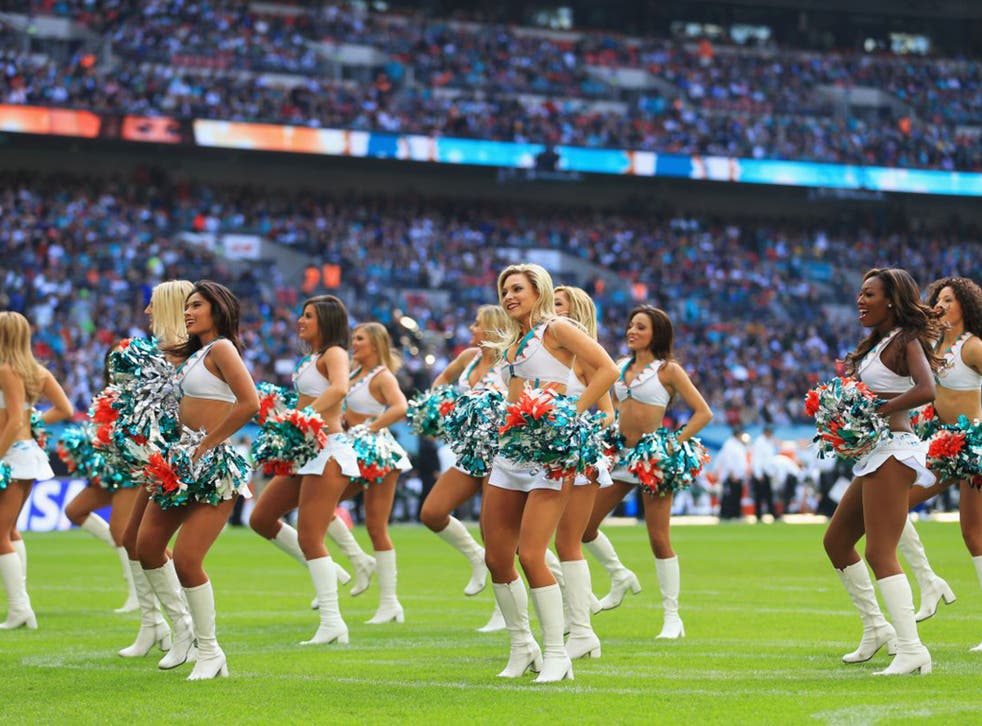 A leading US online betting firm has been granted a licence to operate in the UK, despite being embroiled in an insider-trader scandal in the US, The Independent can reveal.
Fairer gambling campaigners and Labour's shadow gambling minister have reacted with dismay to the revelation that DraftKings, one of the biggest players in the multi-billion-dollar "fantasy sports" market, is set to launch a major blitz in the UK this month after the gambling regulator issued it with an operating licence.
DraftKings is facing allegations that, along with rival fantasy gambling firm FanDuel, its employees used inadvertently released data to win cash windfalls on each other's sites – including one manager at DraftKings who reportedly won $350,000 (£228,000) on the rival site from a $25 bet.
A FanDuel spokesman has also confirmed that a FanDuel employee has won significant cash prizes on DraftKings.
Online poker is illegal in America but fantasy gambling, where players assemble an imaginary team of real sports players, whose subsequent performances in real games can win them cash prizes, has become a highly lucrative trade thanks to blanket advertising and prizes of up to £1.3m.
DraftKings, Edinburgh-based FanDuel and fellow fantasy gambling operator Yahoo have all now banned employees from placing bets on rival sites, while the top Democrat in the US Senate, Harry Reid, last week called on Congress to scrutinise the business. Legal authorities in Florida and New York are also opening investigations into the industry.
Clive Efford MP, the shadow minister for sport, gambling and tourism, has written to the Gambling Commission demanding an explanation as to why Draftkings has been deemed "fit and proper" to operate in the UK.
He told The Independent: "The Gambling Commission has a duty to make sure Draftkings is a fit and proper operator and I would say that a firm under investigation in America is not fit and proper. We need to make sure the public are not being ripped off."
Mr Efford added that the UK regulator needs to be "more robust" in challenging new gambling firms seeking to operate in the UK and that the regulator has not "got to grips with a lot of what is going is going on in the internet".
A spokesman for the Gambling Commission refused to comment on the case but said it "continues to monitor" all operators and takes "appropriate action where necessary".
Jason Robins, DraftKings founder, said it regretted the "inadvertent posting" of gaming data, has set up a legal team to "review the recent incident", and was "working closely" with the Gambling Commission in the UK.
Gambling charities are concerned that the expansion of fantasy gambling in the UK will harm younger and vulnerable gamblers, who they say are susceptible to major sports advertising campaigns.
Simon Perfitt, head of charity Rethink Gambling, said: "DraftKings' US operation spent over $100m in a single month on TV advertising. If they repeat that scale of aggressive marketing in the UK, we fear it may fuel a rise in sports gambling amongst young adults. Given the high social costs and negative consequences of gambling addiction, we hoped that the Gambling Commission would have prioritised consumer protection over ensuring the growth of gambling, and refused DraftKings a UK licence."
DraftKings' expansion in the UK this month is partly supported by $300m investment from Rupert Murdoch's Fox Sports. It has also struck a three-year deal with the NFL to become a partner of the league's International Series in Britain, which sees American teams play at Wembley Stadium. FanDuel says it has no plans to come to the UK.
In August, Yahoo signed a deal with fantasy football operator Mondogoal. The deal will focus on the UK and trade on Mondogoal's existing partnerships with English Premier League sides Chelsea, Liverpool, Tottenham Hotspur and West Ham United.
Register for free to continue reading
Registration is a free and easy way to support our truly independent journalism
By registering, you will also enjoy limited access to Premium articles, exclusive newsletters, commenting, and virtual events with our leading journalists
Already have an account? sign in
Register for free to continue reading
Registration is a free and easy way to support our truly independent journalism
By registering, you will also enjoy limited access to Premium articles, exclusive newsletters, commenting, and virtual events with our leading journalists
Already have an account? sign in
Join our new commenting forum
Join thought-provoking conversations, follow other Independent readers and see their replies