Dyson shrugs off Brexit fears by unveiling plans to expand UK workforce and open new site
Theresa May said the move represented 'a vote of confidence in our modern industrial strategy'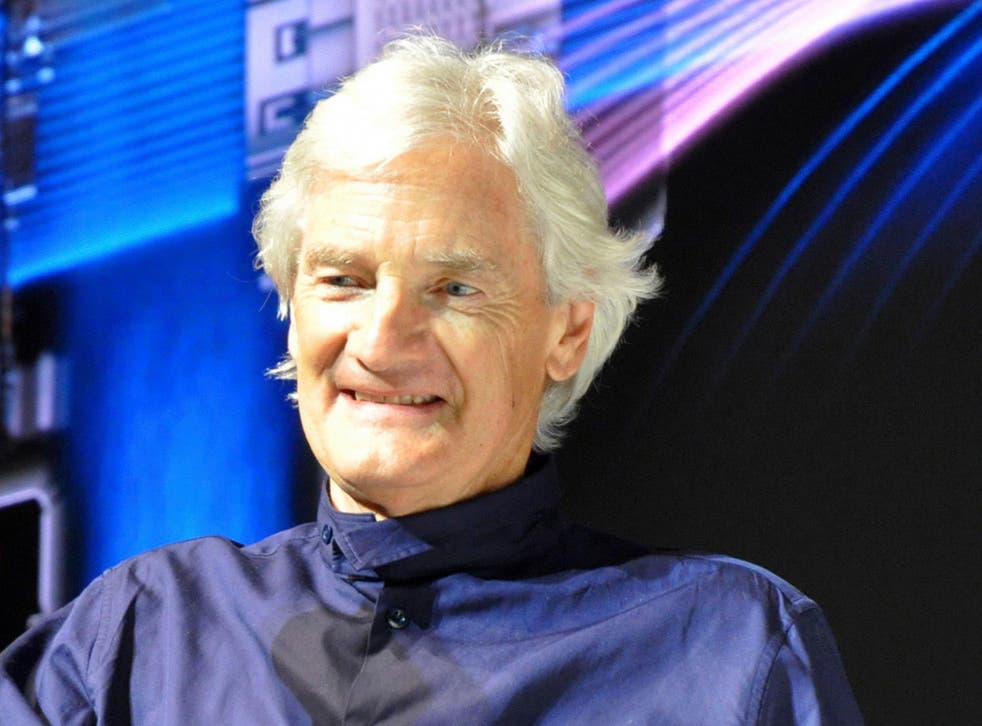 UK technology company Dyson has announced that it is massively increasing its UK workforce and opening a new site, shrugging off fears cited by some that a hard Brexit might hamper companies' ability to trade, generate profit and hire.
Echoing similar expansion plans from the likes of Amazon, Google and Facebook, the company said on Tuesday it was opening a second research and development campus in the UK, on land in Wiltshire that was previously occupied by the Ministry of Defence.
The opening of the 517-acre Hullavington site, which is close to Dyson's Malmesbury headquarters, will increase the group's footprint in the UK by tenfold, the company said. A spokeswoman for Dyson said that over the longer term, the group aims to double it's UK workforce.
According to the company, Dyson, which is famous for its top-end hoovers and hand dryers, has more than tripled its UK head count in the past five years and currently employs 3,500 people in the country, half of whom are engineers and scientists.
James Dyson, the billionaire entrepreneur and founder of Dyson, said on Tuesday that the new campus represented an "investment for our future".
"It will enable us to continue creating world class products and jobs," he said.
Sir James was a vocal supporter of Brexit last June and last year and in September he said that the split would liberate the country's economy.
"We can make our own laws and determine our own future and determine our own trade deals with other countries throughout the world. I think it is liberation and a wonderful opportunity for all of us," he told the BBC at the time.
Europe last year represented about 16 per cent of Dyson's global market, but Sir James said there were other very "exciting" markets outside of the EU. He said the business was growing particularly fast in China and Japan.
Commenting on Tuesday's expansion announcement, Theresa May said it was a "vote of confidence in our modern industrial strategy and our determination to cement the UK's position as a world leader in high-tech engineering".
The Prime Minister said in a statement that "Dyson's exporting strength and commitment to creating jobs in Britain is a real success story that demonstrates the opportunity that our plan to create a truly global Britain can present".
She also said it was "good to see that the site chosen by James Dyson will bring former MoD land back into productive use".
The world's most valuable brands

Show all 10
Other tech giants have in recent months unveiled plans to strengthen their presence in the UK, despite lingering uncertainty over the implications of Brexit.
Amazon earlier this month said it was expanding its UK workforce by 5,000, filling roles across a slew of departments, hiring software developers, engineers and technicians, as well as more junior positions and taking the company's total UK workforce to more than 24,000.
In November last year, Facebook announced plans to hire 500 extra workers in the UK when it opens a new office in London, increasing its workforce by half. Google has confirmed that it would build a new headquarters in London and create 3,000 jobs while IBM and Asos have made similar commitments.
Register for free to continue reading
Registration is a free and easy way to support our truly independent journalism
By registering, you will also enjoy limited access to Premium articles, exclusive newsletters, commenting, and virtual events with our leading journalists
Already have an account? sign in
Join our new commenting forum
Join thought-provoking conversations, follow other Independent readers and see their replies