Elon Musk investigated by US financial authorities over Tesla '420' tweet about taking firm private
Securities and Exchange Commission reportedly asks Tesla why the announcement was made on Twitter rather than in a conventional regulatory stock market filing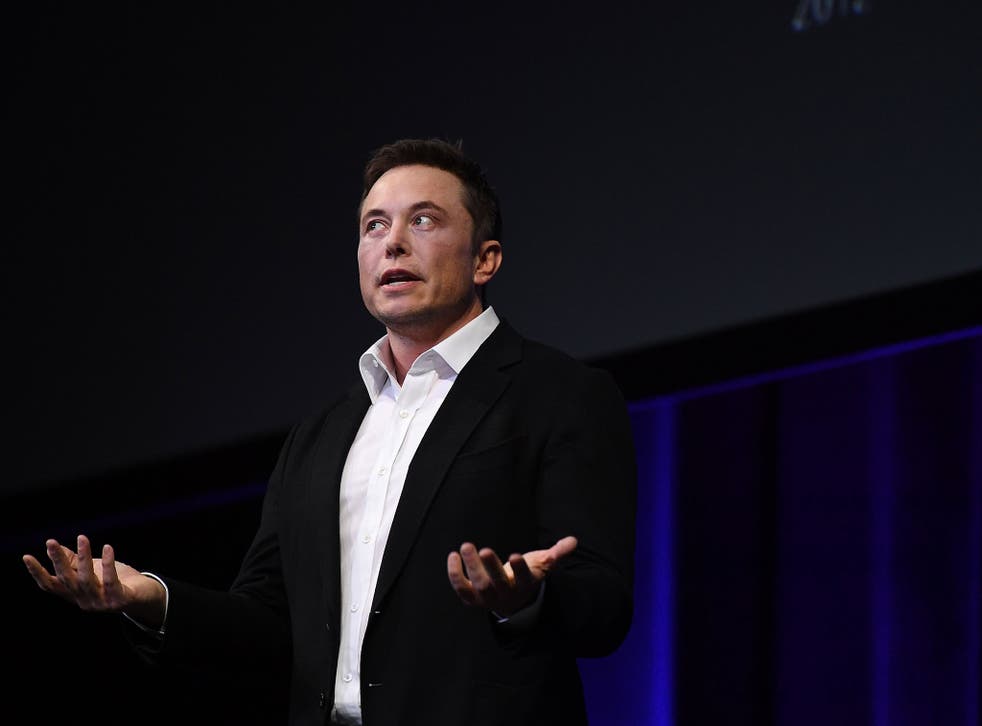 US financial regulators are reportedly probing the Twitter activity of Elon Musk, after the billionaire entrepreneur dropped a bomb on markets this week saying he is planning to take his electric car company Tesla private.
Musk tweeted on Tuesday: "Am considering taking Tesla private at $420. Funding secured".
That instantly sent shares in the company up 11 per cent.
Tesla has since confirmed that it is evaluating a plan to go back into private ownership, but there have been no details released of any financing plan, leading some to suggest that Musk might have contravened securities laws designed to prevent market manipulation.
The Wall Street Journal reported on Wednesday that the Securities and Exchange Commission had asked Tesla why the announcement was made on Twitter rather than in a conventional regulatory stock market filing and what the basis was for Musk's financing claim.
The SEC's rulebook states that publicly traded companies must not announce financing plans if executives don't intend to complete it or lack a "reasonable belief" that it will be completed.
If Musk is found to have broken the rules he could face criminal prosecution.
"He is claiming there is a specific source of the funding so that had better be true. He has also claimed there is a specific amount available for funding. That has to be true. Otherwise, even if it's not manipulation it would be fraud, so he's got two potential areas of difficulty right there," a former SEC chair, Harvey Pitt, told the US network CNBC.
According to lawyers consulted by Reuters, Musk could also face civil lawsuits from investors if it is ultimately proven he did not, in fact, have secure financing when he published his tweet.
A $420 per share sale would value the carmaker at around $70bn (£54bn).
On Wednesday the shares were trading at $370, giving it a market capitalisation of $63bn.
Palo Alto-based Tesla, named after the physicist Nikola Tesla, went public in 2010.
In its second-quarter results for 2018 the company posted $4bn of revenue and a loss of $717m.
Video shows man sitting in passenger seat of Tesla while car is set to autopilot
Tesla also burnt through $430m in cash in the quarter, leaving $2.24bn remaining on its balance sheet.
While the company has many devoted supporters among analysts and fund managers, it is also the most "shorted" stock on the US stock market, meaning there is also a considerable weight of opinion that the company is overvalued.
Musk owns just under 20 per cent of the company's stock.
It is estimated that he would need to raise around $50bn to achieve his privatisation plan.
"There is scepticism as to where this money comes from," Efraim Levy, an analyst at CFRA, told CNBC.
"The reason it [the stock] is trading at a discount is because of uncertainty as to whether the deal will come to fruition. If it doesn't come through, the stock is going to crater."
Register for free to continue reading
Registration is a free and easy way to support our truly independent journalism
By registering, you will also enjoy limited access to Premium articles, exclusive newsletters, commenting, and virtual events with our leading journalists
Already have an account? sign in
Register for free to continue reading
Registration is a free and easy way to support our truly independent journalism
By registering, you will also enjoy limited access to Premium articles, exclusive newsletters, commenting, and virtual events with our leading journalists
Already have an account? sign in
Join our new commenting forum
Join thought-provoking conversations, follow other Independent readers and see their replies