Emirates fits extra 98 seats into the Airbus A380, the world's largest passenger plane
The two-class plane now has 558 economy seats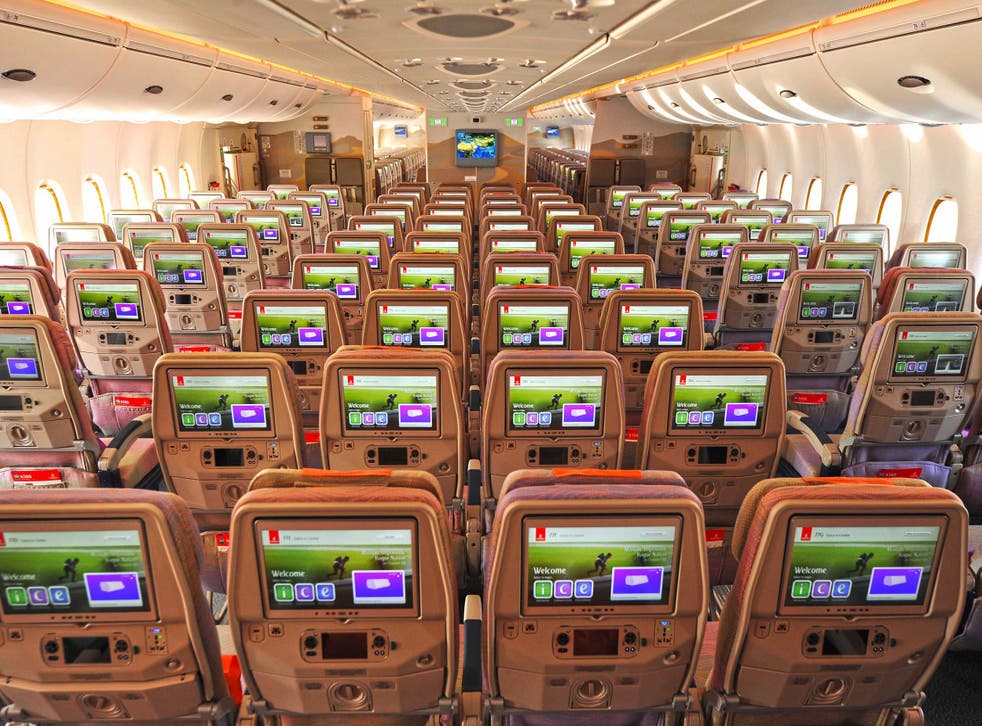 Emirates has found a way to fit 98 extra seats into its new Airbus A380-800 planes: by doing away with first class.
The Airbus 380 is already the world's largest passenger plane. But with no first class seats, a smaller business class and an extra 130 seats in economy, Emirates has managed to fit in even more passengers without losing any legroom in cattle class.
'Jetmen' fly behind Emirates jumbo jet
The two-class plane now has 58 seats with flatscreen TVs that recline into bed in business class, and 557 economy class seats. There is also an onboard lounge.
Airlines have been competing with ways to fit more seats into passenger planes by patenting ever more inventive seating arrangements.
In October, it emerged that Airbus had patented a mezzanine-style arrangement where some passengers were on top of others.
Airline food across the classes

Show all 6
In July, a French manufacturer patented a hexagonal arrangement, where passengers in the middle seats faced the other way.
Register for free to continue reading
Registration is a free and easy way to support our truly independent journalism
By registering, you will also enjoy limited access to Premium articles, exclusive newsletters, commenting, and virtual events with our leading journalists
Already have an account? sign in
Register for free to continue reading
Registration is a free and easy way to support our truly independent journalism
By registering, you will also enjoy limited access to Premium articles, exclusive newsletters, commenting, and virtual events with our leading journalists
Already have an account? sign in
Join our new commenting forum
Join thought-provoking conversations, follow other Independent readers and see their replies