Emmanuel Macron's benefits reform seeks to stamp out €7,000-a-month jobless payouts for bankers
Those covered get unemployment benefits worth 67 per cent of their previous income for up to two years with little incentive built in to go back to work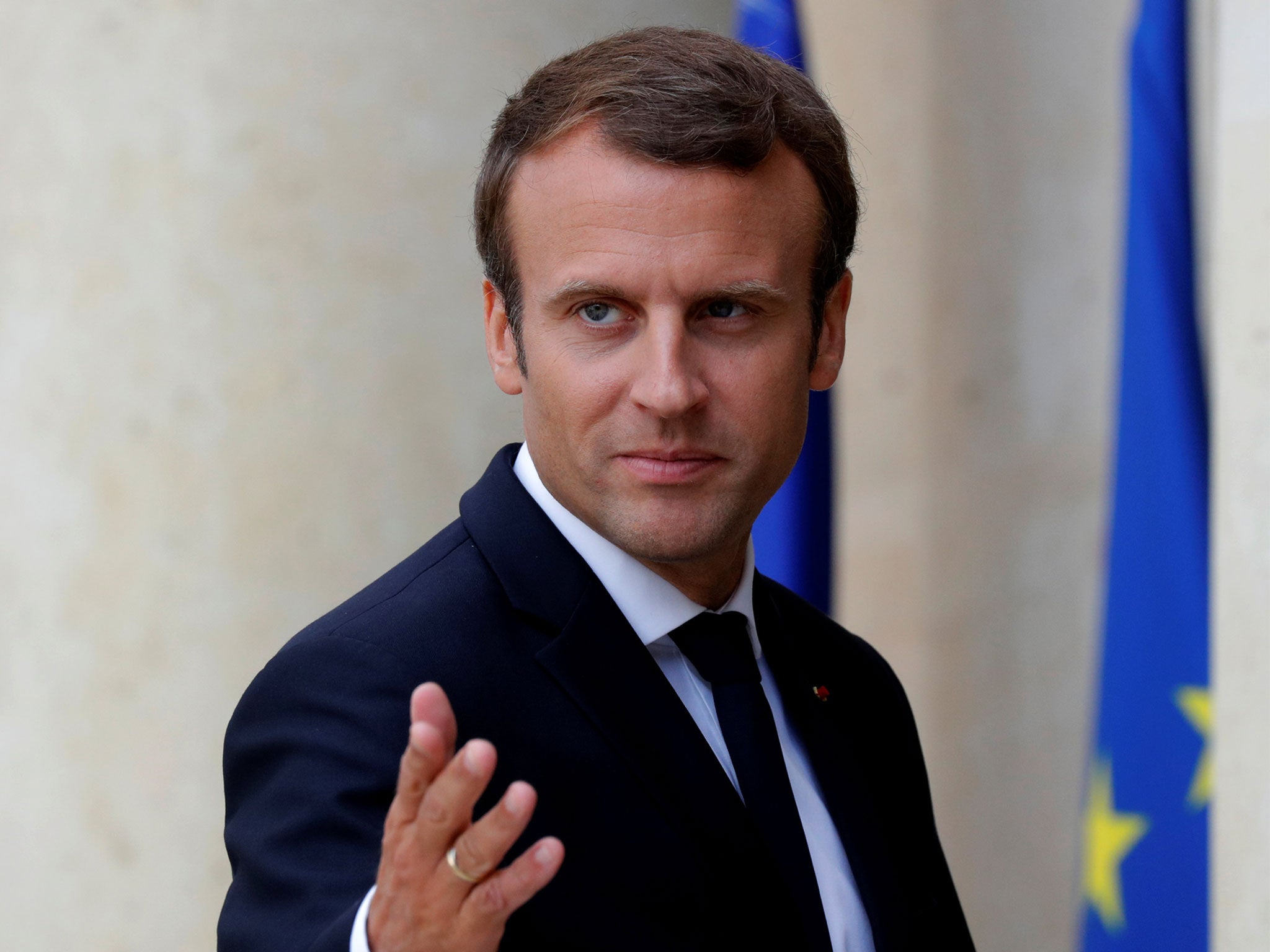 When the global financial crisis erupted in 2008, some expat French bankers who lost their jobs in London returned home to collect unemployment benefits of more than €7,000 (£6,140) a month.
Though an extreme example of French welfare generosity, the maximum jobless payout of €7,130 a month for two years – or three if you are near retirement – is a stark reminder of why President Emmanuel Macron wants to overhaul the system.
Having pushed through changes to France's 3,000-page labour rule book this month, the 39-year-old President, a former investment banker himself, is looking to take on the opaque world of unemployment insurance in the weeks ahead.
The aim is to spur those who lose their jobs to get back to work more quickly and fill France's growing number of vacancies, part of what Mr Macron terms "an unprecedented transformation of our social model and economy".
Apart from the Communist-rooted CGT, most unions have not bothered to demonstrate against the labour law and the few demonstrations there have been – including by truckers on Monday – have struggled to get media attention.
But Mr Macron knows unemployment benefit changes are likely to encounter stronger protests, and also infuriate employers.
While usually on opposite sides of debate, France's unions and employers are both protective of their decades-old grip over a system worth billions of euros which they manage.
"We don't want this to become an attack on joint management because we think we have shown we can manage unemployment insurance," said Michel Beaugas, head of labor policy at Force Ouvriere, France's third largest union.
The government has little control over how much and for how long the unemployed receive benefits, which are negotiated by unions and employers every two to three years.
Mr Macron wants to bring the benefits fund, known by its acronym Unedic, under state control, arguing that the government should have "more than a word to say" since it guarantees the fund's €30.5bn of debt.
For the unions, retaining a say in how Unedic is managed is equivalent to staying relevant. Membership is already among the lowest in the developed world and declining and the labour reforms have weakened their power to negotiate for employees.
Though employer federations feel less threatened, they too are reluctant to see the system slip from their grasp.
"Since workers and employers pay in contributions for unemployment, I prefer that we keep it under our control," said Pierre Gattaz, head of the employers' federation, Medef.
Examples of generous benefits for laid-off bankers may grab headlines, but they are more the exception than the rule.
Those covered by Unedic – which insures 2.8 million people out of a total jobless pool of 3.5 million – get benefits worth 67 per cent of their previous income, slightly below the average of 69 per cent across the European Union, according to a study by the French Treasury published in December.
Moreover, almost all of their benefit income comes from jobless insurance, while many other countries offset lower benefits with separate allotments of aid, like family allowances in Britain or tax exemptions in Germany, the Treasury said.
Though France stands out for its maximum jobless benefit of €7,130 per month before tax, the average gross payout is a more modest €1,200, according to the state employment agency, known as Pole Emploi.
The main problem is that incentives are not structured towards getting people back to work quickly, with most payments running for up to 24 months, longer than all other EU countries except Belgium and the Netherlands, the Treasury said.
High unemployment – France's jobless rate has stood above nine per cent for six years, although it is showing signs of a decline – rather than careless generosity is the main cause of Unedic's €3.6bn shortfall, experts say.
Unedic expects the gap to narrow rapidly in the coming years as the economy picks up jobs are created.
Business news: In pictures
Show all 13
And if Unedic weren't required to finance two-thirds of the state employment agency's budget – an annual cost of €3.3bn – it would already be close to breaking even.
Unions and employers are anxious to see what Mr Macron has up his sleeve when it comes to unemployment benefits, with only broad indications since May's election of reform plans.
During the campaign, Mr Macron said he would extend coverage to entrepreneurs and the self-employed, while workers would get the right to resign every five years and retain benefits.
In exchange he wants to tighten the rules, stopping benefits if a person turns down more than two good job offers.
Furthermore, Mr Macron wants to change the way France spends nearly €32bn a year on professional training, fixing a system that appears to be failing, with many companies saying they cannot find qualified workers.
He wants to streamline the current raft of training schemes, which the state audit office has warned encourages fraud due to their complexity and opacity.
Although employers, exasperated that they can't find qualified workers, are open to change, unions are wary they will once again have to give in to seeing their influence diluted.
"What we want is that the government leaves it to us to negotiate both unemployment benefits and professional training," Force Ouvriere's Beaugas said.
Mr Macron and the government disagree, setting the stage for a battle of wills involving labour unrest in the weeks ahead.
Reuters
Join our commenting forum
Join thought-provoking conversations, follow other Independent readers and see their replies