Exclusive: £1bn profit but not enough staff to keep the lights on – Company blamed for Christmas blackout mismanaged holiday rota and paid chief executive £1.7m salary
MPs to demand inquiry into business that funnelled £135m dividend to Hong Kong owner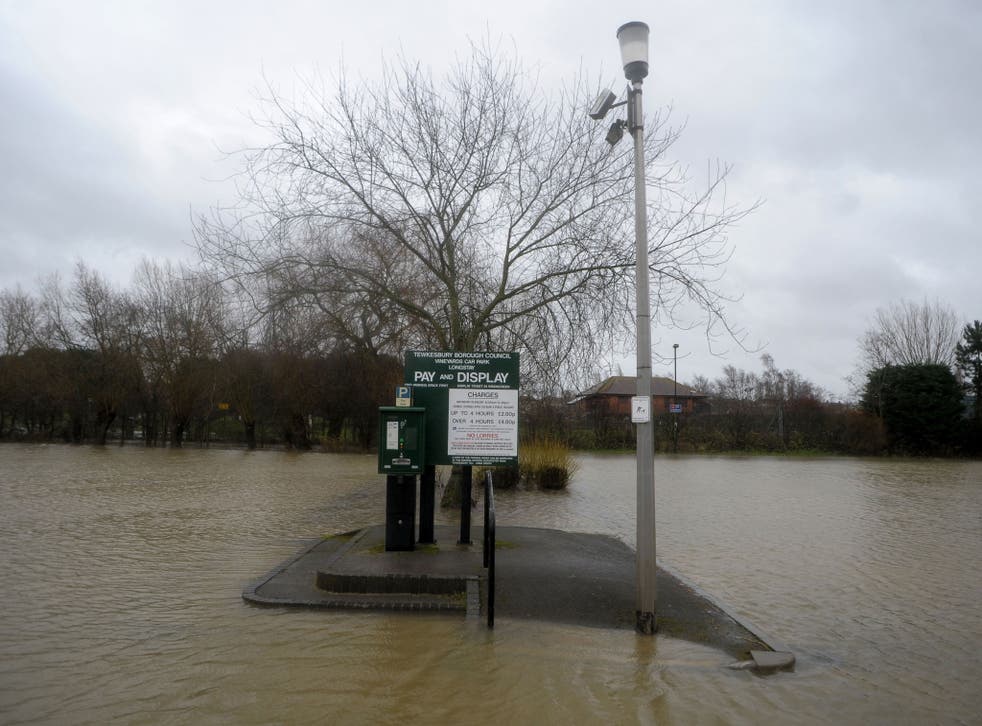 The electricity distribution company blamed for leaving thousands of homes without power over Christmas boasted of making an annual profit of nearly £1bn in its most recent accounts, as its chief executive was paid £1.7m and its billionaire Asian owners took out a £135m dividend, The Independent has learnt.
The disclosure of the huge payments and profits prompted instant calls for customers to be reimbursed from executives' bonuses and sparked demands by MPs for a parliamentary inquiry into the company's handling of the situation.
Figures filed with Companies House for UK Power Networks Holdings Limited, part of the business empire of the Hong Kong tycoon Li Ka-shing, highlight how it made £939m of underlying profits in 2012 – a massive increase on the £789.7m it made in 2011.
The accounts reveal that the highest paid director – believed to be the chief executive and so-called "blackout boss" Basil Scarsella – was paid a salary of £1.4m and £270,000 in bonus and pension payments.
On Sunday, Mr Scarsella admitted the company, which owns power lines across London, the South-east and eastern England, had failed customers by allowing too many staff to take annual leave over Christmas. The company's financial details emerge as forecasters warned Britain would see in the New Year with another bout of hazardous weather. Gales and floods are set to strike again as rain continues to pour on saturated grounds and into rivers already close to bursting their banks.
As large areas of the country resumed normality after heavy rain flooded 130,000 homes and cut the power to more than 150,000, the Environment Secretary Owen Paterson hit out at power firms.
"Some of the power companies let their customers down badly," he said. "They let too many of their staff go away for Christmas, they didn't have enough people manning the call centres and that wasn't acceptable."
A parliamentary inquiry is now likely into the fiasco. David Cameron has already declared that lessons must be learnt about why so many homes were left in the dark over the holiday period.
MPs are expected to demand answers of the company, and Mr Scarsella, as to how he and his management team could have made such a catastrophic oversight in its holiday shift patterns at a time when severe weather warnings had been issued.
UK Power Networks' (UKPN) most recent accounts show Mr Scarsella was paid £542,000 in "long-term incentive plans" over 2011 and 2012. As well as his bonuses, MPs are likely to ask whether staff numbers could have been part of the problem. While profits at the company were rising, the workforce was cut by 300 to 5,234 in 2012, the accounts show.
The shadow Energy Minister Tom Greatrex said: "Given the level of bonus and dividends paid by UKPN, it is even more alarming that they have been so badly caught out in the last week. Both network companies and Government have been flat-footed in responding to predicted adverse weather. While individual engineers have performed heroics, not having enough staff on call and failing to answer calls for hours on end is a simply unacceptable management failure."
He called for Mr Li to "forgo excessive payouts and instead demonstrate his contrition for their failure to plan effectively by first ensuring those affected are compensated adequately." He added his voice to predictions that select committees would be announcing inquiries as soon as they return to Parliament in the new year.
UKPN is offering customers who were without electricity for more than 48 hours including Christmas Day £75 each. But accounts show Li businesses took a £135m dividend from UKPN last year, £5m more than the previous year. The payments were funnelled into his holding companies in Hong Kong and the offshore tax havens of Bermuda and British Virgin Islands. Mr Li's empire owns UKPN through Cheung Kong Infrastructure Holdings, Power Assets Holdings and the Li Ka-shing Foundation.
UKPN paid corporation tax at a rate of just 10.2 per cent in 2012, less than half of HMRC's corporate tax rate for that year of 26 per cent. There is no suggestion of any wrongdoing in the way it arranges its business or tax structures.
The company did not respond to requests for comment on its finances. Mr Li, Asia's richest man, bought the business from EDF Energy in 2010 for £5.8bn. The company is now substantially funded through debt. In total, it owes £4.7bn, including £774m lent it by other Li family-controlled businesses and more than a dozen bonds.
However, thanks to the huge profits the company makes from householders' bills, it has no trouble paying the annual interest charges of around £280m to cover those. While the underlying profit was just under £1bn, overall pre-tax profit was £527.2m in 2012.
Register for free to continue reading
Registration is a free and easy way to support our truly independent journalism
By registering, you will also enjoy limited access to Premium articles, exclusive newsletters, commenting, and virtual events with our leading journalists
Already have an account? sign in
Register for free to continue reading
Registration is a free and easy way to support our truly independent journalism
By registering, you will also enjoy limited access to Premium articles, exclusive newsletters, commenting, and virtual events with our leading journalists
Already have an account? sign in
Join our new commenting forum
Join thought-provoking conversations, follow other Independent readers and see their replies