Exclusive: Tesco axes PwC as auditor after accounting scandal
Lawyers are also preparing to file a case against Tesco for misrepresentation to the stock market over the scandal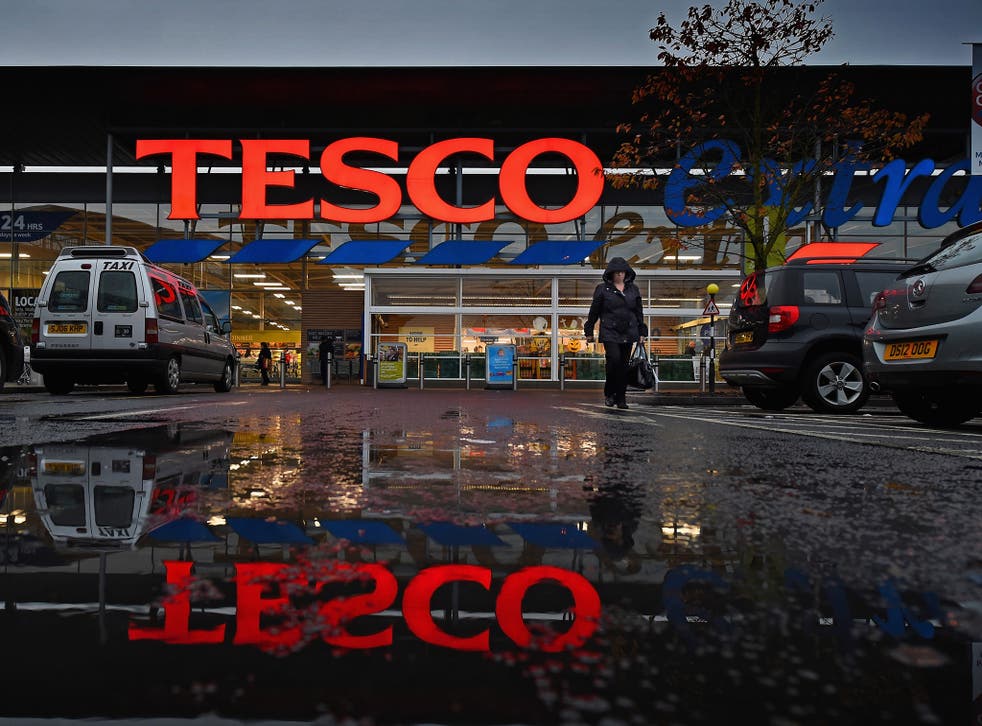 Tesco has dumped its auditors of 32 years, PwC, in the wake of the £263m accounting scandal that hit the supermarket last year.
A tendering process for a new independent auditor was brought forward by a year as the chief executive, Dave Lewis, and new chairman, John Allan, attempt to put behind them the final parts of the discredited former regime under Phil Clarke.
However, PwC has agreed not to put itself forward for consideration, coming after The Independent revealed last year that directors at the supermarket were said to be furious with auditors after sources at PwC attempted to distance themselves from the scandal.
The sources claimed directors at the grocer "hid" the misreporting from auditors, explaining why the questionable practices had been signed off for at least three years.
Back in September, Mr Lewis ordered an internal report into the accounting overstatements, which discovered that profits from supplier payments were being banked in the wrong periods and in some cases before the cash had been received.
The report, by Freshfields and Deloitte, was passed to police at the Serious Fraud Office, which is investigating along with the Financial Reporting Council and the Groceries Code Adjudicator.
Lawyers are also preparing to file a case against Tesco for misrepresentation to the stock market over the scandal, attempting to claim that the value of shares was hit due to the problem.
There have so far been no charges or sanctions brought against the supermarket or individuals past and present, while Mr Lewis has not been approached personally by the SFO to discuss the case.
It led to several suspensions, with some dismissals and others returning to work, although a handful have since left through a round of redundancies at Tesco's head office.
Mr Lewis has also vowed to change the way Tesco works with suppliers, relying less on so-called "back end" profits by charging the suppliers for prominent shelf positions, or special signs in stores.
The new auditors will be chosen by Tesco's audit committee, which is chaired by new non-executive Byron Grote.
Companies are encouraged to change auditors regularly and even before the accounting scandal, there had been calls for PwC to be replaced due to the length of time it had worked with Tesco. PwC declined to comment.
Register for free to continue reading
Registration is a free and easy way to support our truly independent journalism
By registering, you will also enjoy limited access to Premium articles, exclusive newsletters, commenting, and virtual events with our leading journalists
Already have an account? sign in
Register for free to continue reading
Registration is a free and easy way to support our truly independent journalism
By registering, you will also enjoy limited access to Premium articles, exclusive newsletters, commenting, and virtual events with our leading journalists
Already have an account? sign in
Join our new commenting forum
Join thought-provoking conversations, follow other Independent readers and see their replies