Executive pay jumps 10% but none of the highest paid are women
Big pay is a 'boys club', say campaigners as execs secure double-digit pay rise whilst no women make the top ten in 2014 or 2015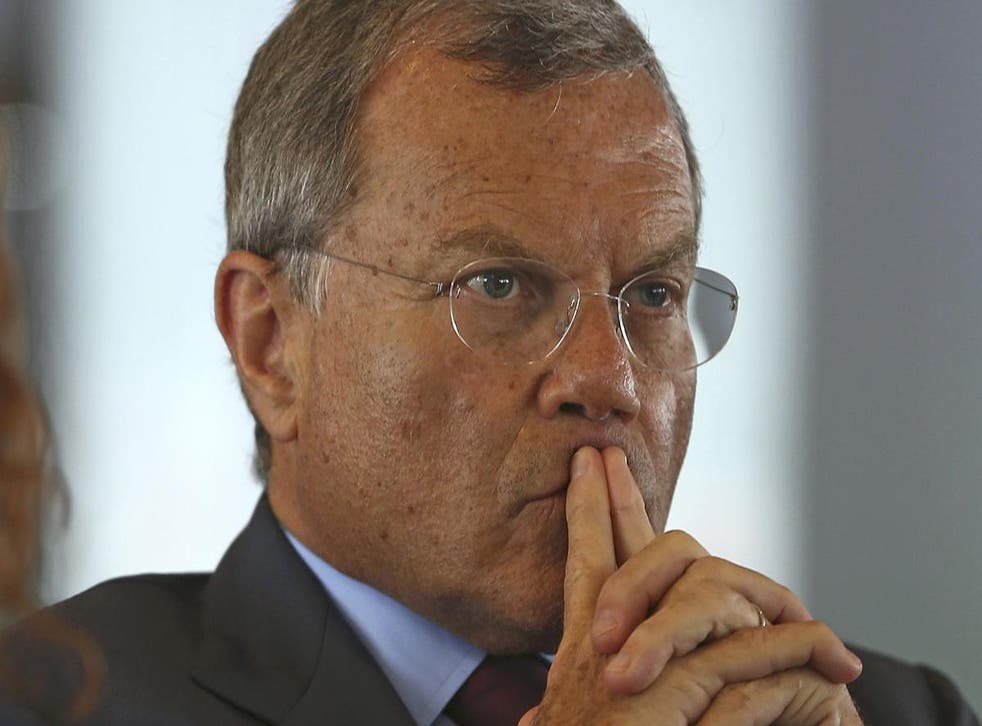 Bosses of the UK's biggest companies enjoyed another bumper year of pay rises last year, seeing their salaries increase to an average of £5.5m each, according to new research.
But women were nowhere to be seen at the top of the list, compiled by the High Pay Centre. All of the top ten highest-paying positions were filled by men in 2014 and 2015.
One in ten FTSE 100 companies had no female executive directors and no female remuneration committee members at all, the research reveals.
FTSE 100 companies have boosted the number of female directors in recent years. More than a quarter of board members are now women, up from 12.5 per cent in 2010.
But the majority of the increase has been through non-executive directors who play an advisory role, almost a third of whom are now female. Men overwhelmingly take the top decision-making roles. Over 90 per cent of FTSE 100 executives are men, according to campaign group Board Watch.
Progress on equality has also stagnated. Fewer than a quarter of board appointments between September and March were women. Sir Philip Hampton, the chair of the Women on Boards review, admitted there had been "a pause in progress" in a report published in July.
The review did not find any evidence that binding quotas for gender diversity would be beneficial, despite the fact that numerous studies show companies with greater diversity are more likely to deliver superior financial performance.
Growing gulf
The High Pay Centre research also highlights the increasing gulf between chief executive pay and that of workers, with company bosses now collecting 144 times more than their employees' salaries.
While chief executives enjoyed a ten per cent boost to their earnings in 2015, average workers saw just a 2.9 per cent pay rise.
Peter Cheese, chief executive of the Chartered Institute of Personnel and Development (CIPD), said there is still "a shocking disconnect" between pay for those at the top and the rest of the workforce in large companies.
"Worse still, this gap is continuing to grow despite our latest data showing that it leads to a real sense of unfairness that has a clear impact on employee motivation," he said.
The report suggests that the continuing trend towards bigger pay packets at the top has not slowed, despite increasing shareholder agitation on the issue.
Stefan Stern, director of the High Pay Centre, said: "There is apparently no end yet in sight to the rise and rise of FTSE 100 CEO pay packages.
"In spite of the occasional flurry from more active shareholders, boards continue to award ever larger amounts of pay to their most senior executives."
The findings come just weeks after Theresa May proposed a crackdown on excessive boardroom salaries. The new prime minister said shareholder votes on executive pay should be binding.
In July, she said there was an "irrational, unhealthy and growing gap" between what leading companies pay their workers and what they pay their bosses.
Shareholder anger
Many in the top ten faced shareholder revolts in the past year as pay at the top ballooned.
Martin Sorrell, WPP chief executive, survived a backlash in June against his £70m pay and bonuses package, a 65 per cent increase on the £45m he raked in in 2014.
Sorrell is no stranger to the ire of shareholders having been forced to back down on his £6.8m award in 2012.
Having been offered ten times that figure this year, Sorrell, the highest earner in the UK's blue chip share index, said he was worth every penny: "It's really pay performance for the long-term, over 30 plus years," Sorrell told the BBC's Today Programme in April.
"I'm not embarrassed about the growth of the company from two people in one room in Lincoln's Inn Fields in 1985 to 190,000 people in 112 countries and a leadership position in our industry, which I think is important," he added.
Executive pay is under close scrutiny after 60 per cent of BP shareholders voted against a £14m pay deal for BP boss Bob Dudley.
Tony Pidgely, chief executive of upmarket house builder Berkeley Group and second on the earnings list, took a pay cut from £23.3m to £21.5m in 2015-16.
A Berkeley spokesman said the figure was justified as Berkeley had delivered the best returns to shareholders in the industry every year for the last seven years. Shares in the company have dropped by 30 per cent this year.
Business news: In pictures

Show all 13
Also in the top ten, the chief executives of both Shire and Reckitt Benckiser have been similarly rebuked by shareholders, but their multi-million pound deals went through regardless.
In July a report by the Investment Association, a City lobby group, recognised that executive pay packets were difficult to justify but stopped short of recommending that shareholder votes on remuneration, which are advisory, become legally binding.
A spokesman for the Department for Business, Energy and Industrial Strategy said: "This Government is committed to building an economy that works for all. As part of this we want to see stronger shareholder oversight of executive pay and greater transparency including better reporting of bonus targets and pay ratios. As well as simplifying the way bonuses are paid so that incentives are better aligned with the long-term interests of the company and its shareholders.
Register for free to continue reading
Registration is a free and easy way to support our truly independent journalism
By registering, you will also enjoy limited access to Premium articles, exclusive newsletters, commenting, and virtual events with our leading journalists
Already have an account? sign in
Register for free to continue reading
Registration is a free and easy way to support our truly independent journalism
By registering, you will also enjoy limited access to Premium articles, exclusive newsletters, commenting, and virtual events with our leading journalists
Already have an account? sign in
Join our new commenting forum
Join thought-provoking conversations, follow other Independent readers and see their replies