Ex-Tesco chief Terry Leahy blames woes on successor Philip Clarke's weak strategy
Sir Terry says giant failed to play to its strengths after he left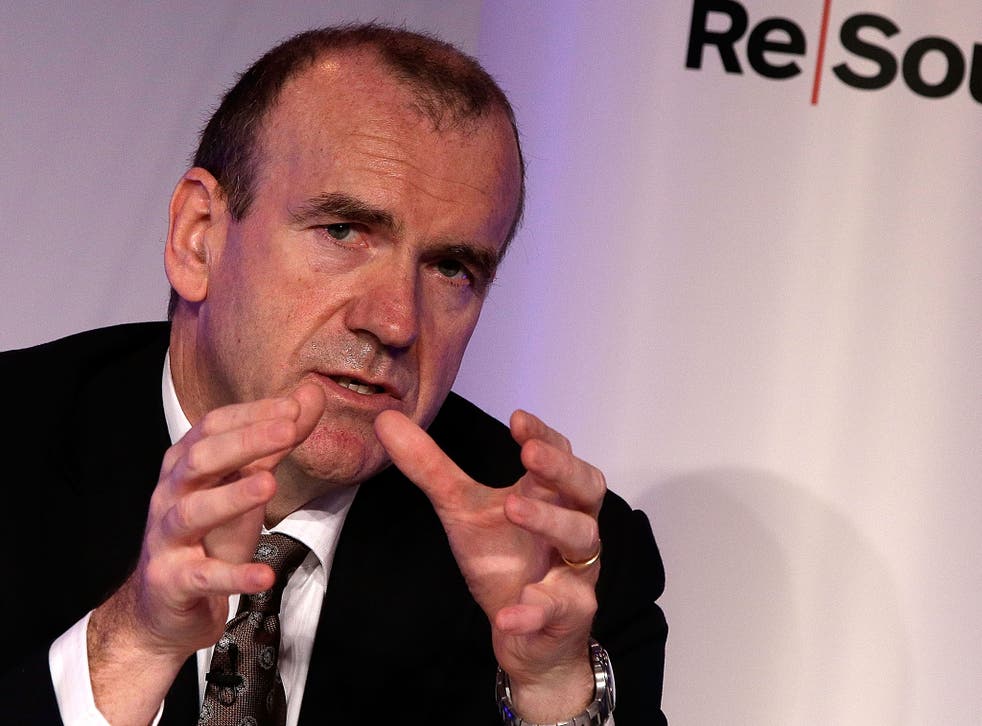 Former Tesco boss Sir Terry Leahy has spoken publicly for the first time about the scandal engulfing the supermarket by attacking his successor, Philip Clarke, for his management of the business.
Sir Terry said the supermarket under Mr Clarke, who resigned earlier this year, "focused too much on what it isn't rather than remembering what it is and working with that."
He added: "What it is, is a very big brand in the centre of the market, and clearly if you're weak in the centre you can get attacked from all sides. But if you're strong in the centre and doing what you do well, it's a good place to be – you can attract customers from all parts of the market."
However, he suggested that one of the most devastating periods in the supermarket's history could be coming to an end after the uncovering of a £263m accountancy black hole which is the subject of a fraud investigation.
On a conference call arranged by Bank of America Merrill Lynch for City clients, according to The Sunday Times, Sir Terry said analysts "may be surprised you could see signs of improvement in [Tesco]. It's very responsive to the right leadership and the right marketing strategy."
Sir Terry has been quiet on the topic of his stewardship at Tesco since leaving the company after 14 years in charge.
After he left, the company issued its first profit warning in decades, pulled out of the US after spending £3bn attempting to break into the market, and saw its UK business flounder.
Sir Terry's predecessor, Lord MacLaurin, had claimed Sir Terry "lost the plot" towards the end of his tenure and should have left before embarking on the US venture.
Sir Terry had been previously accused of leaving Mr Clarke a "hospital pass" at the supermarket. However, others have suggested that his successor's style also contributed to a decline in fortunes.
On the conference call last week Sir Terry added that he believed the Big Four supermarkets could soon emerge from recent difficult periods, which has seen Tesco, Sainsbury's, Asda and Morrisons all lose out at some point to the rising threat from the discounters Aldi and Lidl.
He said: "Clearly the ecommerce [retailers] and discounters have had a strong period of growth, and that growth will continue, but it may not be at quite the same rate as before."
Meanwhile, Asda's chief executive, Andy Clarke, spoke out against legal action being taken by his, mostly female, store employees claiming they should be paid the same as their male counterparts who work in its warehouses.
He said staff in Asda's warehouses earned £2 an hour more and deserved the higher wage because of the tougher working environment.
Register for free to continue reading
Registration is a free and easy way to support our truly independent journalism
By registering, you will also enjoy limited access to Premium articles, exclusive newsletters, commenting, and virtual events with our leading journalists
Already have an account? sign in
Register for free to continue reading
Registration is a free and easy way to support our truly independent journalism
By registering, you will also enjoy limited access to Premium articles, exclusive newsletters, commenting, and virtual events with our leading journalists
Already have an account? sign in
Join our new commenting forum
Join thought-provoking conversations, follow other Independent readers and see their replies