Exxon Mobil 'seeking a US waiver from sanctions' to resume its Russian oil venture
US Secretary of State Rex Tillerson was CEO of the oil giant from 2006 until last year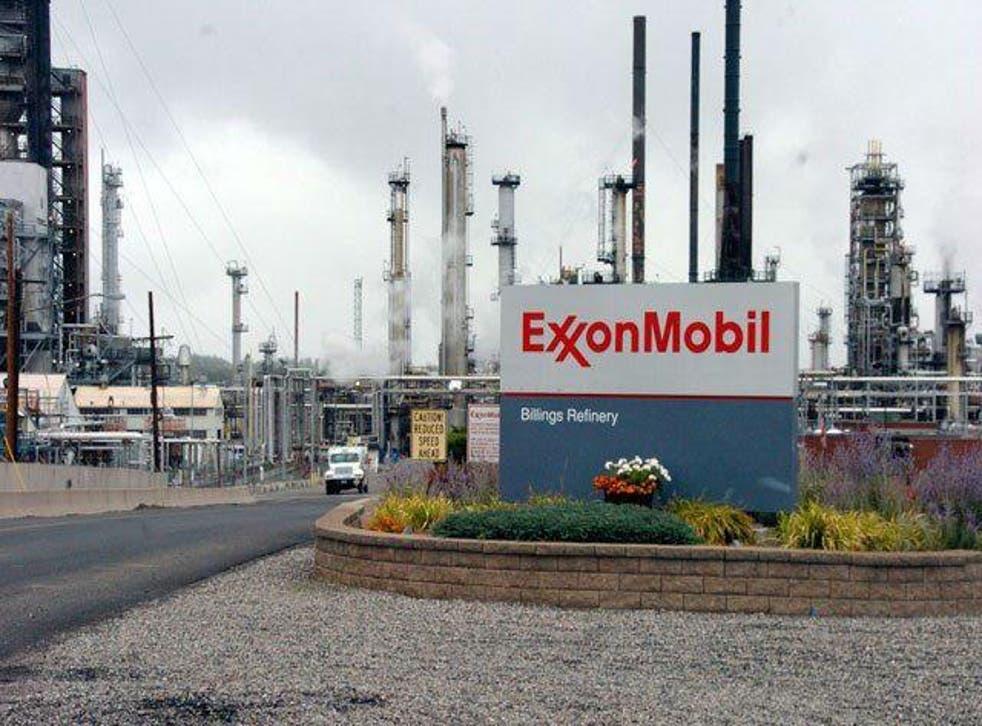 Exxon Mobil has reportedly applied to the US Treasury Department for a waiver from US sanctions on Russia, which – if granted – would mean that it can resume its joint venture with Russian-state owned oil giant PAO Rosneft.
Citing people familiar with the matter, the Wall Street Journal reported that Exxon had been seeking US permission to drill with Rosneft in areas banned by sanctions.
According to one of the people, the company doubled down on efforts for approval in March, shortly after Rex Tillerson, its most recent chief executive, became US Secretary of State.
Exxon originally applied for a waiver to gain access to the Black Sea in 2015 but the application failed, the person said.
Reuters reported that Exxon had declined to comment on the story. The company was not immediately available for comment when contacted by The Independent.
Any waiver request would be the subject of very close scrutiny by members of Congress as they are seeking to intensify sanctions on Russia after the US said the country used cyber attacks to interfere with the presidential election last year.
Congress has also launched an investigation into whether or not there were ties between aides to Donald Trump and Russia's government during the presidential campaign.
Mr Tillerson joined Exxon in 1975 as a production engineer and was appointed a member of the board of directors in 2004 before serving as CEO from 2006 until late 2016.
He reportedly fostered a close working relationship with Vladimir Putin and with executives at Rosneft during this time. Exxon is one of the world's biggest oil companies.
In 2013, Mr Putin decorated Mr Tillerson with the Order of Friendship, one of Russia's highest honours for foreign nationals, for his contribution to developing cooperation in the energy sector.
The US and the EU imposed economic sanctions on Russia as a result of the country's annexation of Crimea in 2014.
The world's most valuable brands

Show all 10
Citing annual shareholder disclosures, Reuters reported that during at least three occasions in 2015 and 2016 Exxon was granted licences allowing "limited administrative actions" in Russia.
Quoting a State Department spokesman, the WSJ reported that Mr Tillerson has recused himself from any matters involving Exxon for two years, and won't be involved with any decision made by any government agency involving his former employer during this period.
Register for free to continue reading
Registration is a free and easy way to support our truly independent journalism
By registering, you will also enjoy limited access to Premium articles, exclusive newsletters, commenting, and virtual events with our leading journalists
Already have an account? sign in
Register for free to continue reading
Registration is a free and easy way to support our truly independent journalism
By registering, you will also enjoy limited access to Premium articles, exclusive newsletters, commenting, and virtual events with our leading journalists
Already have an account? sign in
Join our new commenting forum
Join thought-provoking conversations, follow other Independent readers and see their replies