Microsoft and Google founders sold billions in stock this year
Bill Gates sold  $1.5 billion of stock in Microsoft this year
Zlata Rodionova
Wednesday 23 December 2015 15:41 Comments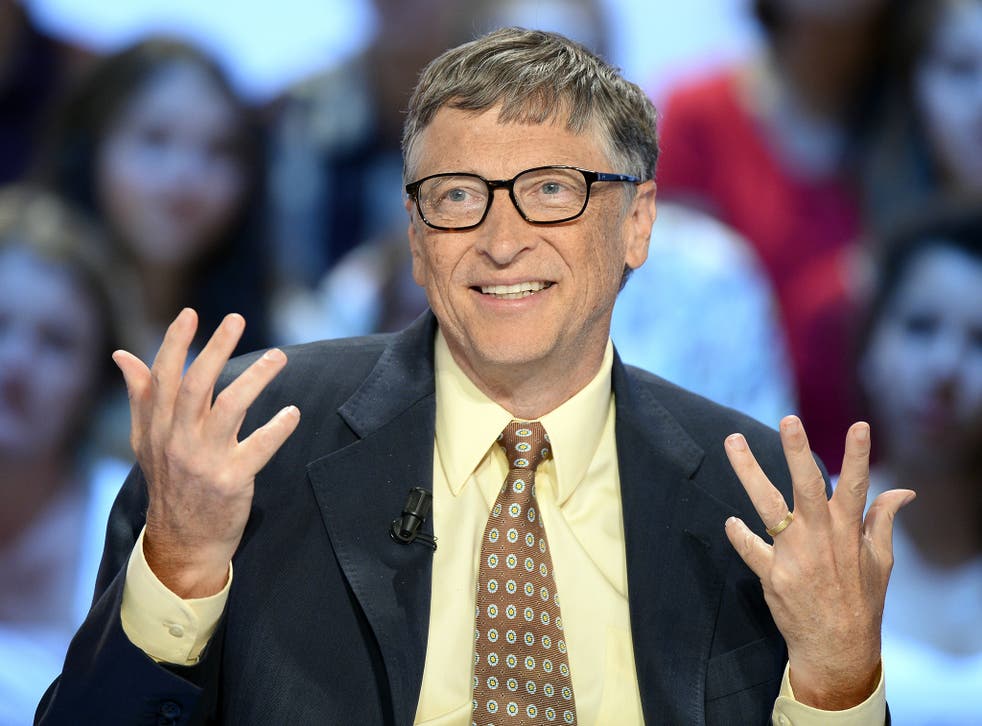 Bill Gates sold a whooping $1.5 billion of stock in Microsoft this year making him the top corporate insider who sold the most stocks in his company, according to a new research.
The Microsoft founder was closely followed by other tech executives such as Google co-founders Sergey Brin and Lawrence Page who each sold more than $800 million of company's stocks in 2015, according to Sqoop.com.

Brin took up two positions in the top ten by selling shares not only in Google but also in Alphabet which the company acquired in October this year.
New to the list from the first half of the year, WhatsApp CEO and co-founder Jan Koum sold $561 million worth of stock to land in fourth place.
While former Twitter CEO Evan William sold $359 million of shares in the company he helped to build.
Sqoop's end of the year list include data until December 5 and does not specify whether the stock sales were preplanned.
The news alerting service collects data throughout the year by tracking the amount of money company's insiders have made from stock sales as disclosed to the Securities and Exchange Commission. The list is compiled by totalling the top 200 insider sales for the year, and then separating out institutional investors to leave out company insiders only.
10. Alphabet: Brin Sergey - $247,339,218
9. Family Dollar Stores: Howard Levine - $278,809,852
8. Best Buy: Richard Schulze - $292,219,863
7.Twitter: Evan Williams - $359,972,721
6. Carnival: Mickey Arison - $433,700,000
5. Amazon: Jeff Bezos - $533,893,354
4. Facebook (WhatsApp): Jan Koum - $560,780,977
3.Google: Sergey Brin - $857,259,351
2.Google: Lawrence Page - $867,986,934
1. Microsoft: Bill Gate - $1,513,748,353
Register for free to continue reading
Registration is a free and easy way to support our truly independent journalism
By registering, you will also enjoy limited access to Premium articles, exclusive newsletters, commenting, and virtual events with our leading journalists
Already have an account? sign in
Join our new commenting forum
Join thought-provoking conversations, follow other Independent readers and see their replies