Facebook launch 'cost UBS £227m'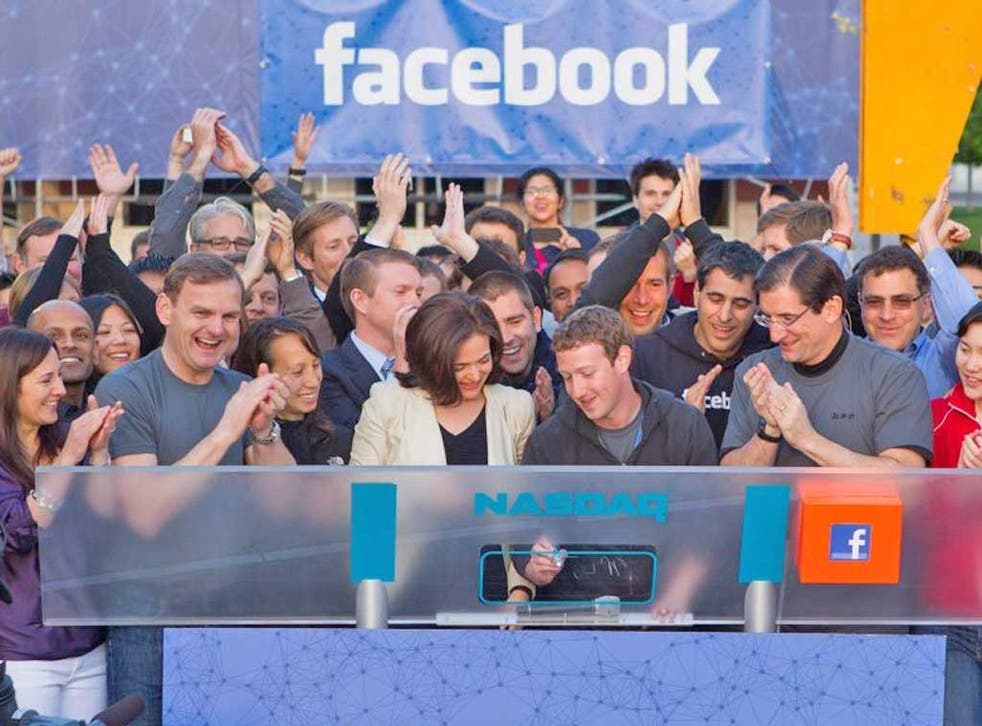 Banking group UBS claimed today that the botched stock market listing of social networking giant Facebook cost it 349 million Swiss francs (£227 million).
Zurich-based UBS, which employs 6,000 UK staff, blamed the loss on the "gross mishandling" of the flotation by Nasdaq, which involved a series of technical errors that caused a delay in the start of trading of Facebook shares in May.
The problems ultimately led to UBS receiving more shares than its clients had ordered, the bank said, which are now worth around 23 US dollars, compared to their initial price of 38 US dollars.
UBS reported a 40% slide in pre-tax operating profits to 2.3 billion Swiss francs (£1.5 billion) in the six months to June 30, after the Facebook investment pushed its investment bank to a 130 million Swiss franc (£84.6 million) loss in the second quarter.
Facebook's flotation was one of the biggest in US history and gave the company a value of around 105 billion US dollars (£70 billion) - more than Amazon.com, McDonalds, Hewlett-Packard and Cisco.
The bank said it would take appropriate legal action against Nasdaq to address its "substantial failures to perform its duties" over the Facebook flotation and it intended to pursue compensation for the full extent of its losses.
In a joint statement, UBS chairman Axel Weber and chief executive Sergio Ermotti said: "As a market maker in one of the largest initial public offerings in US history, we received significant orders from clients, including clients of our wealth management businesses.
"Due to multiple operational failures by Nasdaq, UBS's pre-market orders were not confirmed for several hours after the stock had commenced trading.
"As a result of system protocols that we had designed to ensure our clients' orders were filled consistent with regulatory guidelines and our own standards, orders were entered multiple times before the necessary confirmations from Nasdaq were received and our systems were able to process them.
"Nasdaq ultimately filled all of these orders, exposing UBS to far more shares than our clients had ordered."
Facebook last week reported a 32% rise in revenues to 1.2 billion US dollars (£751 million) in the second quarter, in its first set of results since going public.
But concerns remained that the social media firm is yet to work out how to make money from people using the site on mobile devices - sending the shares even lower.
UBS came under scrutiny last year after a trader, Kweku Adoboli, allegedly lost £1.5 billion while working at the bank. Adoboli is due to stand trial next month after denying two counts of fraud and two counts of false accounting.
PA
Register for free to continue reading
Registration is a free and easy way to support our truly independent journalism
By registering, you will also enjoy limited access to Premium articles, exclusive newsletters, commenting, and virtual events with our leading journalists
Already have an account? sign in
Register for free to continue reading
Registration is a free and easy way to support our truly independent journalism
By registering, you will also enjoy limited access to Premium articles, exclusive newsletters, commenting, and virtual events with our leading journalists
Already have an account? sign in
Join our new commenting forum
Join thought-provoking conversations, follow other Independent readers and see their replies