Facebook's mobile advertising revenue grows despite share price hit from mixed quarterly results
Mobile advertising has massive revenue potential
Hazel Sheffield
Thursday 23 April 2015 10:54 Comments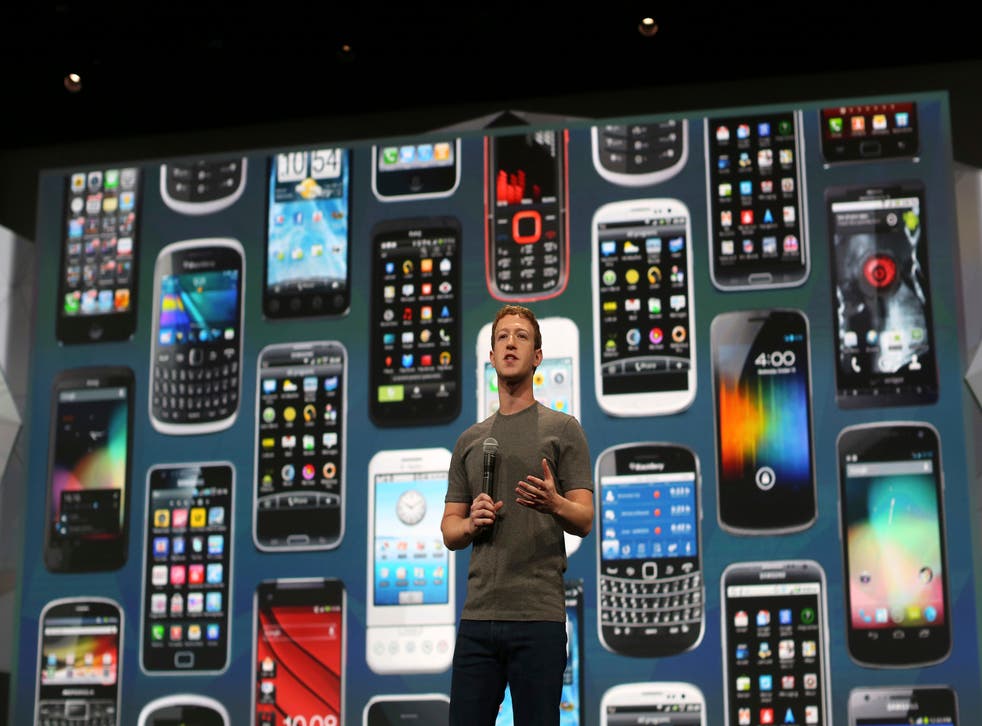 All eyes are on Facebook's digital advertising revenue after the company's share price slid more than 2 per cent in after-hours trading in New York following mixed first quarter results.
"For Facebook, growing mobile users is the only figure that really matters in its results at this point," said Mike Weston, CEO of data science consultancy Profusion. "The most important figure in Facebook's results is the growth of monthly mobile users by 24% to 1.25 billion," he said.
Mobile presents one of the strongest avenues of advertising revenue growth because of its potential to create even more targeted marketing campaigns using data from wearable devices or mobile wallets.
Analysts said a shift in advertising revenue over the year to be more heavily weighted on mobile advertising marks a turning point for Facebook as it becomes a 'moveable experience'.
"Against the backdrop of Facebook's fairly unremarkable first quarter earnings and revenue performance, the mobile-only metric is what FB must get the market to focus on more intently, because that's one of the few ways it can justify its unrelenting rate of spending growth (mostly on investment and research and development)," said Ken Odeluga, analyst at City Index. "Facebook wants to hold out the promise that this spending will be monetised intensely and that this will eventually push it past Google to the top spot in digital advertising market share."
Profits of $509 million, slightly lower than last year's $639 million, missed expectations for the first time since Facebook went public. Revenue was up at $3.5 billion, marking the slowest growth in two years.
WhatsApp, Instagram and Oculus Rift contributed to soaring expenses of $2.61 billion, up 83 per cent on the same quarter last year. Research and development cost $1.06 billion, double the $455 million spent last year.
Facebook's active users continued to rise by 13 per cent on last year, hitting 1.44 billion users. More of these than ever – some 87 per cent – are accessing the network on mobile devices. This is driving mobile advertising revenue up to 73 per cent of total advertising revenue, from 59 per cent last year.
Odeluga said for Facebook to beat Google to become the biggest earner from digital advertising it would have to work on slim margins, growing its monthly active users by 13 per cent again this quarter, with no big surprises on pricing growth and advertising.
Register for free to continue reading
Registration is a free and easy way to support our truly independent journalism
By registering, you will also enjoy limited access to Premium articles, exclusive newsletters, commenting, and virtual events with our leading journalists
Already have an account? sign in
Join our new commenting forum
Join thought-provoking conversations, follow other Independent readers and see their replies