Federal Reserve chair Janet Yellen warns Brexit could hit timing of US interest rate rise
She warned that a UK vote to leave the European Union could hit US demand and affect the timing of the next interest rate rise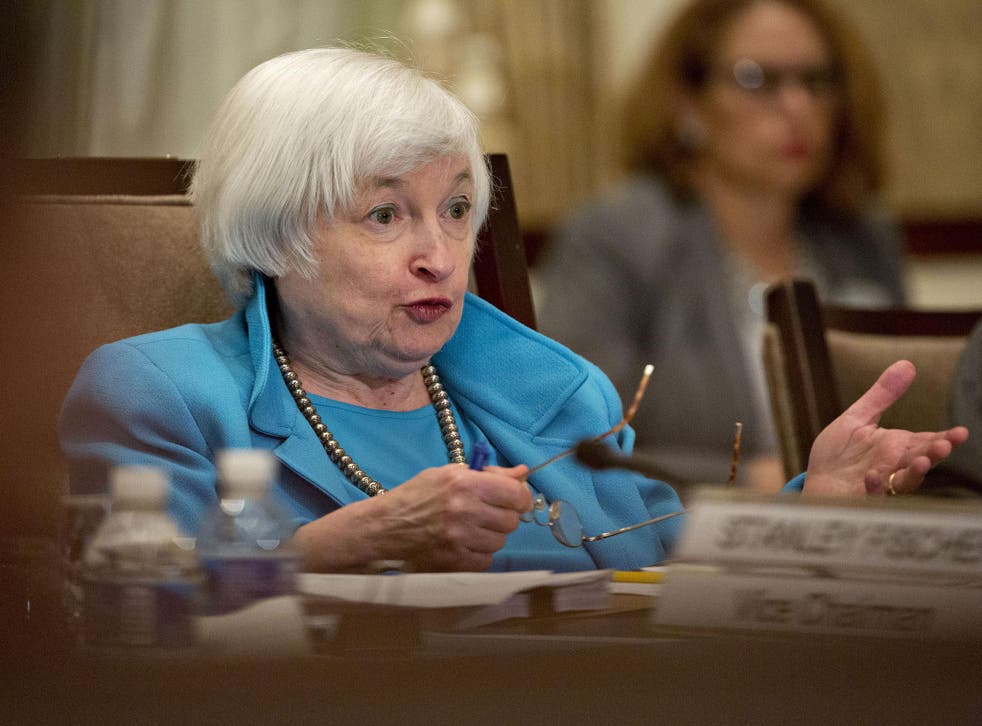 The Brexit debate may be dominating the news agenda on these shores, but the impact of the decision threatens to shake the world markets too after the boss of the US Federal Reserve admitted the outcome of the referendum will influence the decision to raise US interest rates.
Janet Yellen, who has been head of the Fed since 2014, warned that a UK vote to leave the European Union could hit US demand and affect the timing of the next interest rate rise in a speech at the World Affairs Council of Philadelphia.
"One development that could shift investor sentiment is the upcoming referendum in the United Kingdom," she said. "A UK vote to exit the European Union could have significant economic repercussions."
She added that US interest rates would rise gradually as long as the US economy continued to improve, but that "significant shifts" in the outlook for the economy could affect the timing of rate hikes.
"If incoming data is consistent with labour market conditions strengthening and inflation making progress toward our 2 per cent objective, as I expect, further gradual increases in the federal funds rate are likely to be appropriate and most conducive to meeting and maintaining those objectives," she said.
Several global leaders have added their voices to the campaign to keep the UK in the EU.
Brexit 2016: Democracy debate
In April, American President Barack Obama said that the US needed the UK to stay within Europe. The President characterised Britain as the strongest US link with the EU and said co-operation would be "far more effective" if the UK voted to remain.
Christine Lagarde, the managing director of the International Monetary Fund, named Brexit as one the immediate threats to the global economy.
Forbes top 20 most powerful women in the world

Show all 20
Whether or not the UK votes to leave or stay in the EU, markets are already becoming more volatile in the run up to the vote on 23 June.
The pound slid to fresh lows earlier this week after several polls showed support for the Leave campaign was growing ahead of the EU referendum.
Join our new commenting forum
Join thought-provoking conversations, follow other Independent readers and see their replies