FirstDirect, Premier League, Amazon: Business news in brief Tuesday 9 August 2016
First Direct cuts savings rates more than Bank of England; regulator ends Premier League TV deal probe, Amazon investigated for alleged anti-competitive practice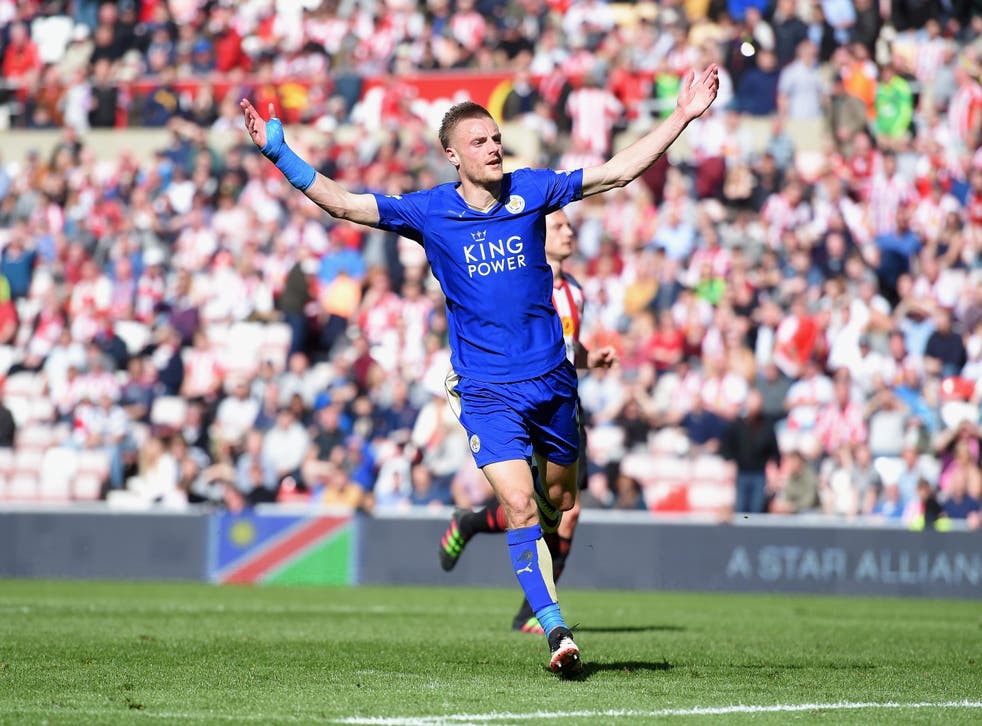 FirstDirect cuts rates more than Bank of England leaving savers out of pocket
First Direct says it will cut interest rates on its savings accounts further than the 0.25 per cent announced by the Bank of England last week.
The online and telephone bank wrote to savers to inform them it would reduce rates on its accounts from 18 October.
Customers investing in First Direct's cash Isa will see their return cut from 1.3 per cent to 0.9 per cent, while the rate on the bank's bonus savings account will be reduced from 0.75 per cent to 0.4 per cent. Several other accounts will see rates drop by 0.25 per cent.
In an email to customers, First Direct said: "We know this isn't great news for savers, but even though our savings rates are not directly linked to the base rate, we've taken this time to review our savings accounts."
It added: "You'll see that we've reduced our Isa and one of our bonus savings rates by more than the base rate, but we're confident that these rates will still remain competitive."
The announcement is the latest of several to hit long-suffering savers. NatWest recently wrote to customers to say that it may introduce negative rates on some business accounts, meaning depositors would be charged to keep their money in the bank.
Santander also said it would review rates on current accounts, which include the popular 123 account.
Ofcom drops investigation into Sky and BT stranglehold on Premier League rights
The Premier League will be able to continue to seek top prices for domestic TV rights for top flight games after the media regulator dropped a two-year investigation into the auction process.
Alarmed by the runaway costs broadcasters have to pay to show top games in the country's national sport, Ofcom launched an investigation in 2014 to examine whether the current system distorted or restricted competition.
Driven by a fierce rivalry, pay-TV companies Sky and BT paid a combined £5.14bn to show live matches from 2016 to 2019, smashing expectations and sparking fears that those costs would be passed on to consumers.
Ofcom said on Monday it had closed the investigation after the league agreed to increase the number of matches made available for live broadcast in the 2019/2020 season.
A survey of fans also found no clear consensus on how many matches should be shown.
"Given the considerations outlined ... we have decided to close the investigation," it said. "Ofcom's resources could be used more effectively on other priorities to benefit consumers and competition."
The sale of television rights at home and overseas has made the 20-team Premier League the most lucrative domestic competition in world football, with pay-TV groups in Britain needing to secure exclusive rights to attract subscribers.
That in turn enables the league to attract some of the best players in the world, such as France midfielder Paul Pogba who is on the brink of moving to Manchester United for a world record fee of £89m.
The investigation, sparked by a complaint by Virgin Media, had been seen as a threat to the league and its leading clubs including the likes of Manchester United, Chelsea, Liverpool and Arsenal.
Virgin, which offers the games to its subscribers via wholesale deals meaning it feels the impact of higher costs, had argued the proportion of matches shown live on TV was lower than elsewhere in Europe.
The fact they are also shown exclusively by an individual broadcaster means the pay-TV groups compete to pay the highest price.
© Reuters
Amazon Japan raided on suspicion of anticompetitive practices
Japan's Fair Trade Commission has raided the offices of Amazon's local unit on suspicion of pressuring retailers to offer products at lower prices than on rival sites, the Nikkei Business Daily said on Monday.
The paper, which cited unidentified sources with knowledge of the case, did not say when the raid took place.
A Japan Fair Trade Commission spokesman said he could not confirm the report but added: "I won't say the contents are incorrect."
An Amazon Japan spokeswoman declined to comment.
Amazon Japan's website booked net sales of $8.3bn (£6.3bn) last year, equivalent to 7.7 per cent of Amazon.com's worldwide net sales. By comparison, main rival Rakuten recorded e-commerce revenue in Japan of £2.2bn in the same period.
Amazon's practices towards retailers and e-commerce partners have also come under scrutiny in Europe.
Germany's Federal Cartel Office began an investigation in November into Apple Inc and Amazon after complaints that publishers were being forced to accept "unreasonable conditions" for the marketing of audiobooks.
And the European Union last year opened an antitrust investigation into Amazon's e-book business, examining whether clauses in contracts prevented publishers from offering more favourable deals to Amazon's competitors.
Apple and Audible, Amazon's audiobook business, declined at the time to comment on the German investigation.
On the EU probe, Amazon said it was confident its agreements with publishers were legal and in the best interests of readers.
Britain's Office of Fair Trading and Germany's Federal Cartel Office probed Amazon's conditions for third-party sellers trading on its Marketplace platform between 2012 and 2013.
Both bodies closed their investigations after the company altered policies that banned traders from selling products offered on Amazon more cheaply elsewhere.
© Reuters
UK tourism sees Brexit bounce from weakened pound
Flight bookings to Britain rose in the month following the country's vote to leave the European Union as international visitors sought to take advantage of a cheaper UK-based holidays after a slump in the pound.
Inbound flight reservations rose 4.3 per cent in the 28 days to 21 July compared to the same period last year, according to travel information firm ForwardKeys, reversing the trend in the month before the referendum when bookings were 2.8 per cent lower.
Britain's vote to leave the EU on 23 June prompted the pound to weaken against both the dollar and the euro by about 10 per cent, making it cheaper for holders of those currencies to visit the UK.
ForwardKeys put the pick-up in bookings to Britain down to the change in the exchange rate.
"Brexit had an immediate, positive impact on inbound tourism to the UK, which is converting into better than anticipated arrivals," Olivier Jager, ForwardKeys chief executive, said in a statement on Monday.
Bookings from outside Europe were up 8.6 per cent in the 28 days after Brexit compared with the same period last year, having been down 0.1 per cent the month before Brexit, driven by visitors from Hong Kong, the United States and Canada.
Bookings from Europeans were 1.8 per cent lower than the same month last year in the post-Brexit month, an improvement on the 6.8 per cent decline recorded in the pre-Brexit month.
The rise in visitor numbers could provide a boost to tourist attractions, hoteliers, restaurants and shops across Britain, some of which are already expecting to benefit from higher numbers of Britons deciding to holiday in the UK, the trend toward the so-called "staycation" during tough economic times.
© Reuters
BP accused of oil-market rigging in US lawsuit
A firm owned by two Wall Street commodity market veterans has accused oil giant BP of manipulating the crude market on a single day in 2014 to get a better price on a deal it was negotiating with them.
The company, controlled by Kaushik Amin and Neal Shear, pioneers of Wall Street's foray into commodity markets, claims BP rigged market prices that were then used to value a two-year crude-supply agreement, costing the firm $33m (£25m).
BP denies the allegations. The pair's investment partnership, SilverRange Capital Partners, lodged the charges through a subsidiary called NARL Refining as part of a legal fight over the contract between BP and a refinery it owns in Canada.
The price-rigging allegations, which surfaced in documents filed in New York federal court, haven't been reported previously.
SilverRange hasn't yet produced evidence to support its claim that BP rigged the market. BP has previously been sanctioned in the US for natural gas and propane-market manipulation. Pinning price movements in global markets on a single player will be a tough task for them, an analyst said.
"There have been very few manipulation cases proved," said Rosa M Abrantes-Metz, a New York University professor and market-manipulation expert who has testified in enforcement cases, including the natural gas case against BP. "The requirements are high, they're difficult to establish."
The claims by Amin's and Shear's firm "are completely without merit and have been made solely as a tactical move" in the dispute, BP said in a prepared statement. The company said it couldn't comment further because of confidentiality rules covering the private arbitration proceeding in which the claim was originally raised. The claims were entered into public court records as part of the New York lawsuit.
There are hundreds of traders involved in the roughly $275bn market for the world's two main crude contracts, making it too big to manipulate over long periods. But larger dealers can influence it at the margins, causing incremental moves by putting on significant positions when trading is thin.
© Bloomberg
Jaguar is the hottest car brand in US as sales surge 59%
The memo that the US car market is finally slowing down apparently didn't make it to Coventry. From its UK headquarters, Jaguar has rocketed to the front of an increasingly listless crowd of vehicles in America.
In the first seven months of this year, Jaguar sales surged 59 per cent, handily outpacing every other brand on the road. Volvo was a distant second, with a 29 per cent increase in cars sold. Most of Jaguar's luxury rivals – including Acura, BMW, Cadillac, Lexus, and Mercedes – have reported a dip in sales for the year to date.
"We couldn't be more tickled," said Chris Marchand, executive vice-president of operations at Jaguar Land Rover North America. "Foot traffic in dealerships has more than tripled."
Still, the sales surge is a bit deceiving. For one, Jaguar had quite a bit of room for improvement. While the industry boomed in recent years, Jaguar's sales had largely been stagnant for a decade.
With fewer than 15,000 cars sold in the US last year, the brand lived almost purely on provenance – its storied history and the occasional Bond film. It takes Ford less than three days to move that much metal.
Jaguar engineers, however, weren't idle. They were busy drastically overhauling the lineup.
Car executives spend a lot of time talking about "product cadence", the art of pacing precisely when to pull the cover off new models. Typically, they try to spread out big and exciting new looks to smooth demand and design resources. Jaguar did the opposite.
The brand overhauled its entire lineup in less than a year, rolling out a new version of its midrange XF Sedan in November, followed a few months later by an updated XJ, its most expensive sedan. In May, US dealers started selling two all-new models, the entry-level XE Sedan and the F-Pace, Jaguar's first SUV.
It was a blitz of metal-based marketing that appears to be working handsomely.
"I think from a normal perspective you want to have a more staggered approach," Joachim Eberhardt, the North America unit's chief executive, said in September. "But what we're trying to do here is grab the attention of the marketplace."
© Bloomberg
Chinese insurer Anbang denies £7bn bid for UK hotels group InterContinental
Anbang Insurance, which tried to buy a US hotel company in March, denied a report that it is considering a bid for UK-based InterContinental Hotels, owner of the Holiday Inn and Crowne Plaza brands.
Anbang has no plans to make a bid and is not considering an offer for InterContinental, said Chris Winans, a spokesman for Anbang at the public relations firm Hill & Knowlton Strategies. He declined to make any further immediate comment.
InterContinental, with a market value of £4.84bn, has been the subject of recurring takeover speculation amid consolidation in the lodging industry worldwide. Beijing-based Anbang in March abruptly withdrew its $14bn takeover offer for Starwood Hotels, clearing the way for Marriott International to buy the US hotel company.
The Sunday Times reported that Anbang is in the early stages of considering making a £7bn offer for InterContinental, citing people it didn't identify. An InterContinental spokeswoman declined to comment.
© Bloomberg
Smith & Nephew starts share buyback after gynaecology sale completes
Smith & Nephew completed the sale of its gynaecology unit and began a $300m (£230m) share buy-back programme on Monday.
"The planned sale of our gynaecology business demonstrates our disciplined strategic approach to capital deployment," the company said.
"The [$300m] buy-back programme, the purpose of which is to reduce the company's share capital, commences today and will end no later than 31 March 2017."
The London-based surgical equipment producer has been suffering from slower than expected demand in emerging markets, particularly China and the Middle East.
© Reuters
Surge in Botox sales boosts Allergan profits
Allergan posted second-quarter profit that beat analysts' estimates as sales surged for its blockbuster wrinkle treatment Botox.
Earnings excluding some items were £2.57 a share, the company said Monday in a statement. Analysts surveyed by Bloomberg predicted £2.53 per share.
Allergan, which is based in Dublin but has executive offices in New Jersey, completed the £31.5bn sale of its generic drugs business to Teva Pharmaceutical Industries last week. Brent Saunders, chief executive, has said Allergan plans to use some of the proceeds to pay off debt and buy back shares, though it also will look for "tuck-in deals" that fit its existing lines of business.
In April, its £122.68bn planned merger with Pfizer fell through after US regulators introduced rules to limit the tax benefits of the transaction.
Allergan may not be averse to pursuing a big acquisition. The Wall Street Journal reported last week that the company was among those considering a takeover of Biogen, which has a market value of about £53.7bn, though many analysts expressed scepticism about such a bid.
© Bloomberg
Business news: In pictures

Show all 13
Video conferencing start-up LoopUp to list on AIM market
UK software start-up LoopUp group announced its intention to float on AIM. The provider of video conferencing software is seeking to raise £9m, giving it a valuation of £40m to £45m.
The Shoreditch-based company's IPO will be one of the first since the Brexit vote in June.
LoopUp intends to appoint Lady Barbara Judge, chair of the Institute of Directors, as chairman on admission to the London Stock Exchange.
Steve Flavell, co-dhief executive of LoopUp, said in a statement: "Conference calls and remote meetings have become part of daily business life and yet users have come to expect their experience on these services to be incredibly frustrating and time consuming. LoopUp is designed to give users a streamlined and intuitive experience which addresses these frustrations in a simple and powerful way."
© Reuters
Join our new commenting forum
Join thought-provoking conversations, follow other Independent readers and see their replies