Bookmakers' shares plummet after reports Philip Hammond will slash FOBT stakes to £2
William Hill stock sunk by nearly 13 per cent after the news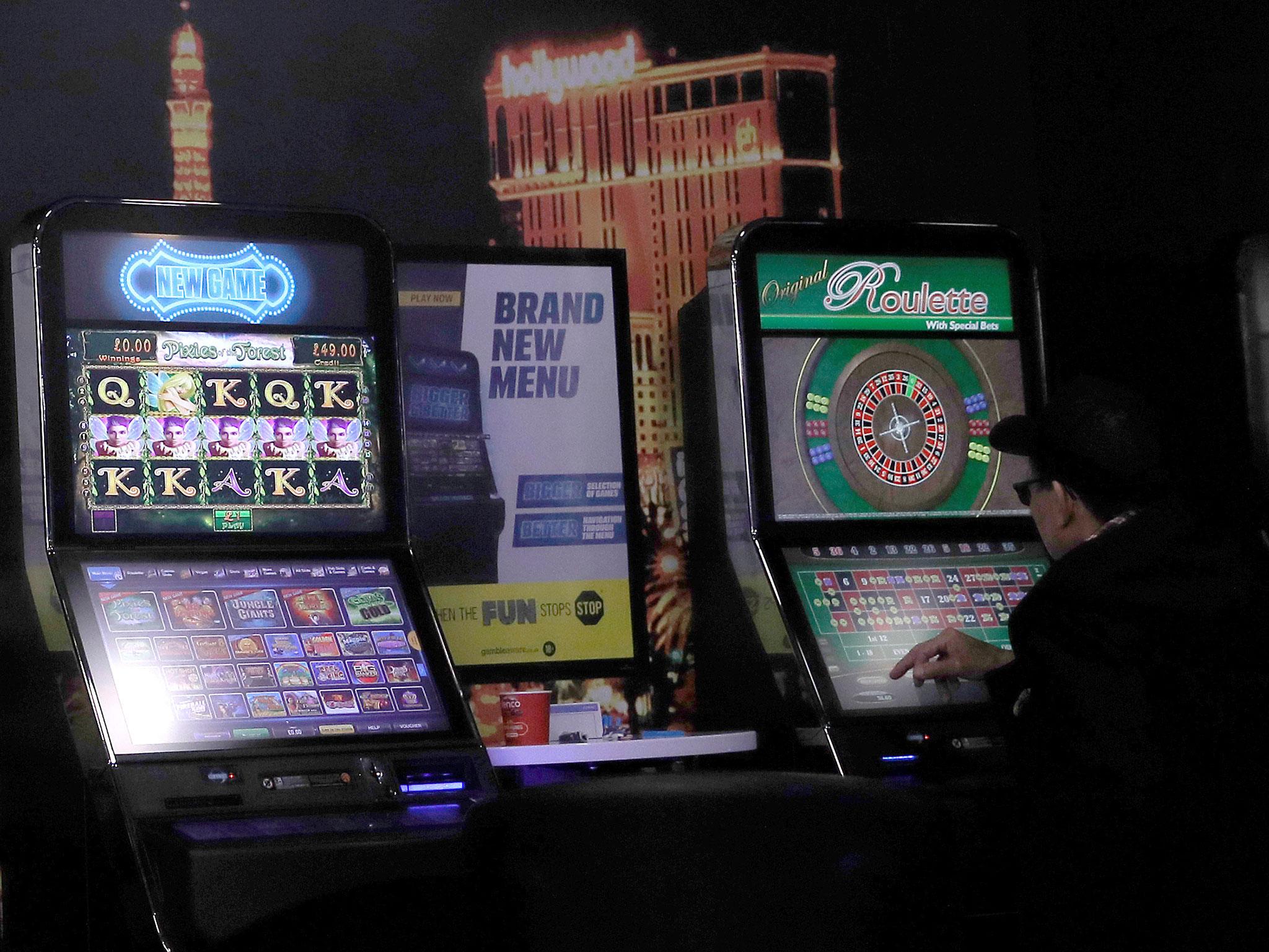 Shares in the UK's biggest bookmakers fell sharply on Tuesday after reports that Philip Hammond had accepted the need for a £2 maximum stake on fixed-odds betting terminals (FOBTs).
GVC Holdings, which owns Ladbrokes Coral, slumped more than 6 per cent, Paddy Power Betfair was down almost 5 per cent and William Hill plummeted 12.7 per cent on the day.
Gamblers can currently wager up to £100 per spin on the machines, but the government has been looking at reducing the maximum bet to between £2 and £50.
The chancellor had been thought to be concerned that cutting it to £2 would mean lost tax revenues from the machines, but The Times reported on Tuesday that there was "growing optimism" he had been persuaded by the case for a large reduction.
A total of 22 Tory MPs have publicly come out to back slashing stakes on the machines, including Matt Hancock, the culture secretary. A recent YouGov survey of more than 100 MPs found that 62 per cent were in favour of a £2 stake.
Others calling for a £2 stake include 93 local authorities, the Royal Society for Public Health, and the Church of England's General Synod.
Bookmakers make a large chunk of their revenue from FOBTs, but they have come under intense fire for a number of years. FOBTs can be highly addictive, and some consumers have lost thousands of pound in minutes on the machines.
The latest news is "hugely significant", said John White, chief executive of bacta, a trade body for the UK's amusement and gaming machine industry.
"While the final decision is yet to be made, Mr Hammond's recognition of the vital need for £2 [limits] aligns the Treasury's view with that of the Department for Digital, Culture, Media and Sport, bacta, the public, cross-party MPs, faith groups and countless other stakeholders."
He pointed to recent research commissioned by bacta that found the gambling industry has expanded significantly in the last five years, and that online gaming, rather than FOBTs, was the fastest-growing segment.
The report from the Centre for Economics and Business Research should also appease any further worries of the Treasury and the bookmakers, he said.
"It demonstrates their rude health, with revenues and profits consistently on the rise, and major growth on other fronts beyond FOBTs."
Join our commenting forum
Join thought-provoking conversations, follow other Independent readers and see their replies