Food prices to go up from 1 January unless UK reaches EU trade deal, retailers warn
Mince, oranges, cheese and cucumbers among staples to become more expensive, retail trade body says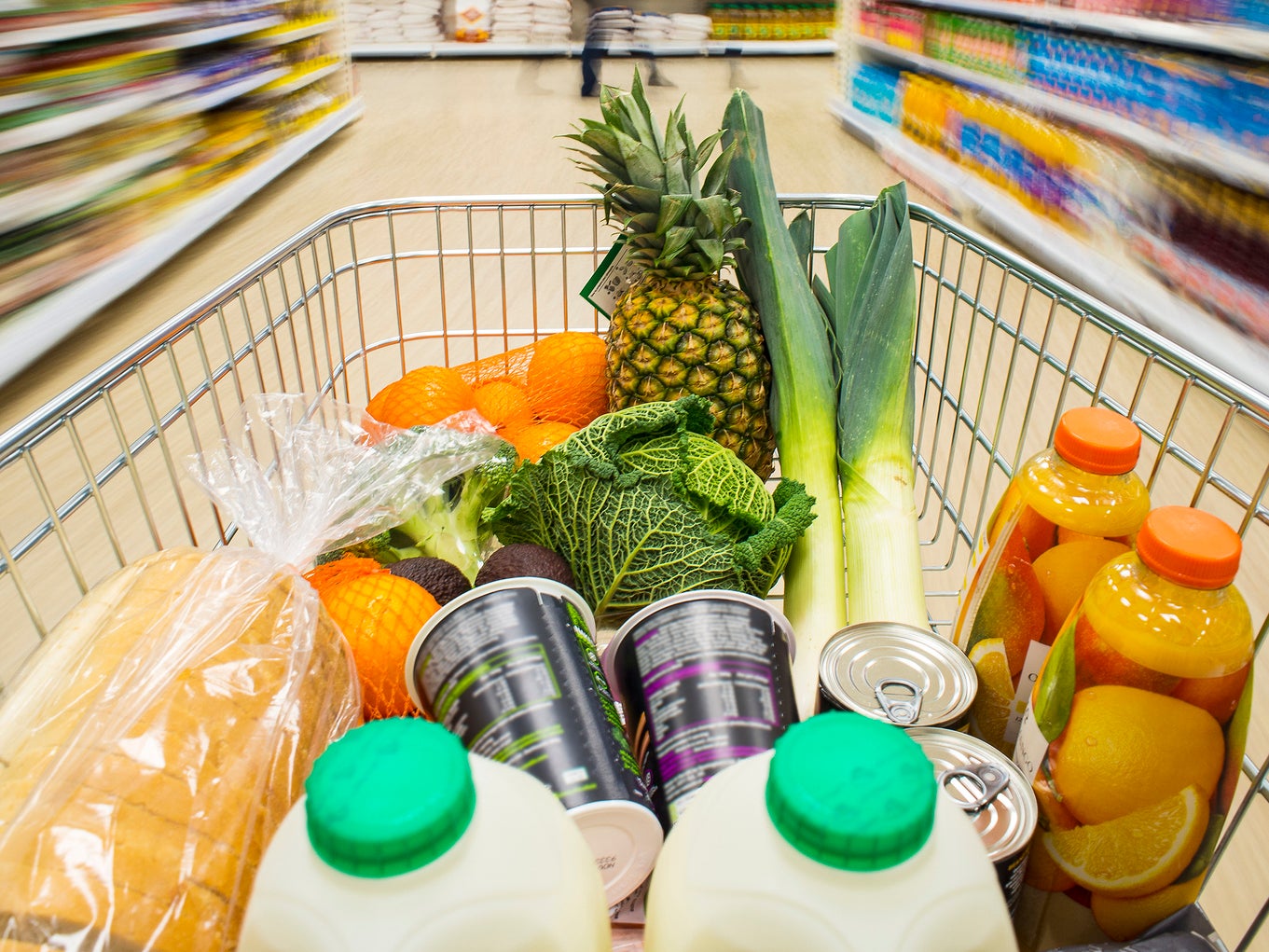 The cost of food including beef mince, oranges, cheese and cucumbers will go up from the start of next year if the UK fails to agree a trade deal with the EU, retailers have warned.
The British Retail Consortium said prices of clothes, footwear and furniture are also likely to rise, as tariffs are placed on a broad range of imported goods.
Poorer households will be hit hardest as they spend a higher proportion of their incomes on essentials which will become more expensive without tariff-free access to the Continent, the BRC said.
It is "folly" to think that trade deals with non-EU nations will compensate for costlier imports from the EU, according to the BRC's report, 'Why Tariffs are Bad News for UK Consumers', released on Friday.
The retail industry trade body analysed the UK's new tariff schedule, finding that 85 per of foods imported from the EU will face tariffs of more than 5 per cent.
This includes 48 per cent on beef mince, 16 per cent on cucumbers, and 57 per cent on cheddar cheese. The average tariff on food imported from the EU would be over 20 per cent, the report said.
Non-tariff barriers such as additional regulatory checks also risk reducing choice while tight margins for retailers mean that businesses will be forced to pass on some of their additional costs to shoppers, the BRC warned.
"The next few months are critical to the living standards of millions of people in the UK," said Andrew Opie, director of food and sustainability at the BRC.
He added: "For decades, British households have enjoyed great value, quality, and choice, making it a great place to shop. However, without a tariff-free deal with the EU, the public will see higher prices in supermarkets from next year, squeezing millions of families already impacted by the current economic downturn. This is not the fair deal that consumers were promised.
"Many UK shoppers experienced disruption in the run up to lockdown; without a deal, the public may face an even bigger challenge at the end of the Transition period."
"With the clock ticking down to 31st December, the Government must put consumers first and agree a deal that avoids tariffs and minimises the impact of non-tariff barriers."
After the latest round EU-UK trade negotiations ended in London on Thursday, Michel Barnier said that "this week's discussions confirm that significant divergences remain between the EU and GB. We will continue working with patience, respect and determination."
The EU's chief negotiator warned businesses on both sides of the Channel to step up their preparations for no-deal disruption.
Talks are due to resume in Brussels next week.
Join our commenting forum
Join thought-provoking conversations, follow other Independent readers and see their replies